WESTERN GAZETTE ADVERTISING
Reaching 30,000 Western students monthly
Across print, web, smartphone and social platforms
The Gazette, a free pick-up newspaper, publishes two issues a week during the fall and winter academic terms. Each Tuesday and Friday papers are distributed to over 60 campus drop points as well as select points off campus in the London area. (Holidays and class schedules will sometimes affect these dates.) With thousands of papers delivered to prime traffic locations each week, your message will be timely and specific to a large, lucrative audience.
Advertising and Marketing Office
Phone: 519-661-3579
Email: [adoffice@uwo.ca]
Mailing Address:
Room 263D,
University Community Centre
Western University
London, ON N6A 3K7
Gazette Advertising is an accredited business with the Better Business Bureau since 1985.
How to advertise
To advertise in the Gazette, contact the Advertising and Marketing Office at 519-661-3579. We can advise you on our rates for display and classified advertising. Booking deadline for ads is one week prior to publication date at noon. Cancellations must be received three days prior to publication to receive a refund, to which short rating will apply.
Publishing Schedule
Our publishing schedule for the 2016-2017 academic year is available as a [PDF]. There is also a explanation of sizes and pricing formula available to [download].
Classified ad rates for 2015-2016
(Base rate is for 30 words)
1 - 3 ads
$8.35, 0.25 extra word
4 - 8 ads
$7.70, 0.23 extra word
9 - 12 ads
$7.15, 0.21 extra word
13 - 20 ads
$6.60, 0.19 extra word
21 - 34 ads
$6.05, 0.17 extra word
35 - 50 ads
$5.50, 0.15 extra word
51+ ads
$4.95, 0.15 extra word
short rate applies for cancelled ads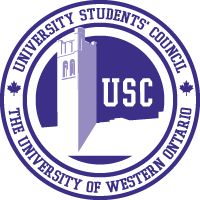 What we offer
The Western University Gazette offers competitive advertising rates that fits any budget
Distributes 10,000 print copies every Tuesday and Friday
Online 24/7 with an extensive social media presence
Newsstands across all of Western University with additional drop-points across the city of London
Look for the purple Gazette newspaper boxes at:

Oxford & Wharncliffe: Outside the Starbucks
Oxford & Richmond: Northbound bus stop beside CIBC
Richmond & Central: By Victoria Park entrance
Dundas & Richmond: In front of the Rexall

The Gazette targets over 30,000 students and over 3,800 Western University staff and faculty
Free graphic design for your advertisement!
We get you results! An advertising campaign with The Gazette will cover the Western community through print, online and social media