PRINT ADVERTISING
Directly in the hands of students, staff and faculty
If it matters to Western, it matters to us
The Gazette is Western University's official student newspaper. The Gazette is in a unique position to target London's ever-growing student population as well as the University's faculty and staff. Advertising with The Gazette offers a unique insight into the modern and ever-changing campus lifestyle.
10,000
Copies Printed
Each Issue

Twice Weekly
Tuesday and Friday,
12-Page Issues

Over 60
Pick-Up Points, Including
10 Off-Campus

Over 3,800
Faculty And Staff
On Campus

*According to Western University
---
Sizing Your Ad
Gazette Print Advertisements are sold by width and depth, measured in columns and agate lines respectively (an agate line is 1/14"). An ad can be sized to accomodate your budget or you can pick from among the sizes illustrated.

Front Page Basebar
5x28
10.25"x2"

Full Page
5x220
10.25"x15.75"

3/4 Page
5x165
10.25"x11.75"

1/2 Page Horizontal
5x110
10.25"x7.875"

1/2 Page Vertical
4x140
8.1875"x10"

1/4 Page Horizontal
5x56
10.25"x4"

1/4 Page Vertical
2x140
4"x10"

1/4 Page Square
3x93
6.0625"x6.625"

1/8 Page Vertical
2x70
4"x5"

1/32 Page
1x35
1.9375"x1.75"
Pricing Your Ad
Pricing can vary depending on the number of ads being purchased, the size of ad and whether the ad is in colour. Call or email Diana Watson, and a custom quote will be created. Please provide your full contact information including email.
Creating Your Ad
You can submit artwork to us or we can create the ad for you, all included in the price of the ad. PDF is the preferred format for submitted art.
Deadlines
Ads should be ordered by noon one week prior to publication date.
Publishing Schedule
Our publishing schedule for the 2016-2017 academic year is available as a [PDF]. There is also a explanation of sizes and pricing formula available to [download].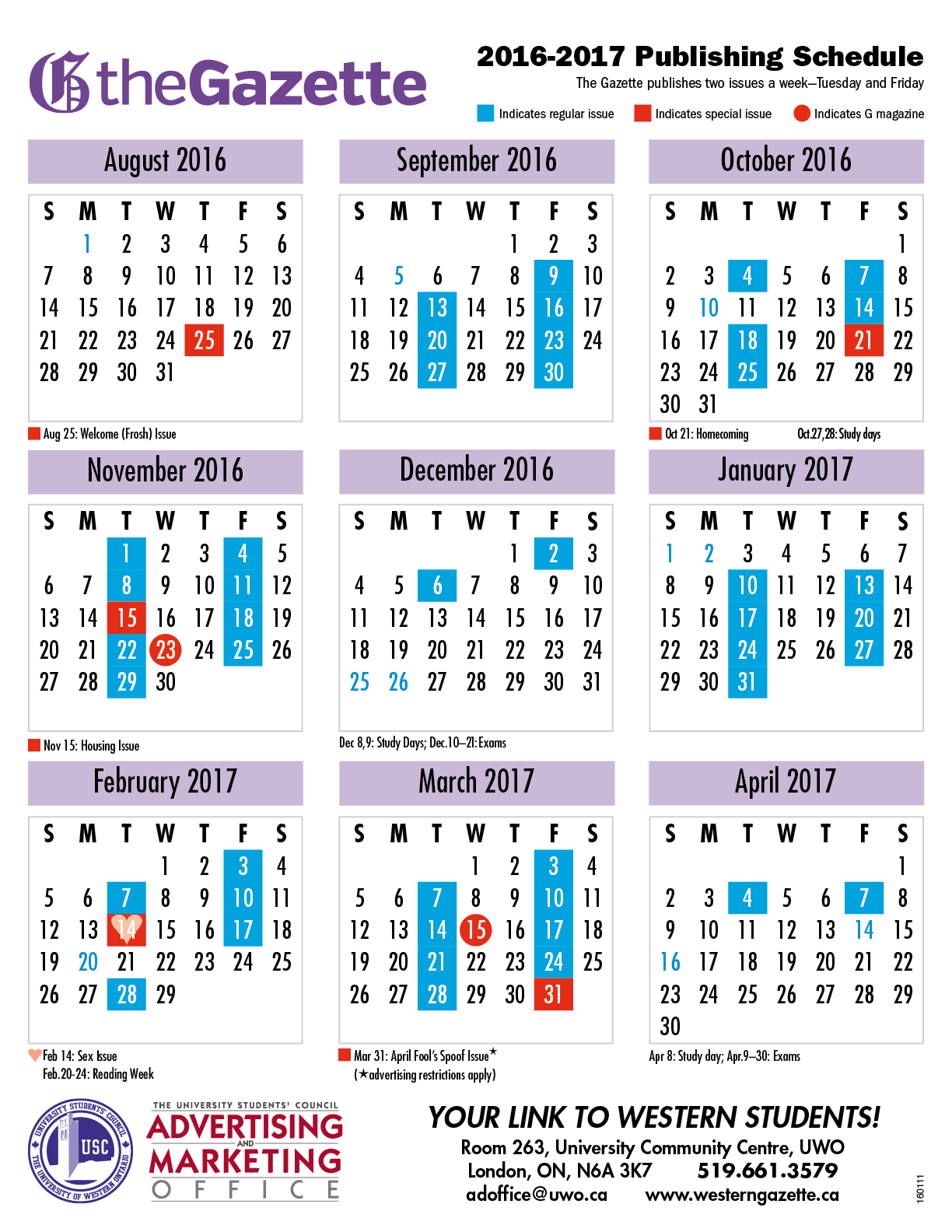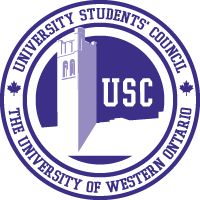 What we offer
The Western University Gazette offers competitive advertising rates that fits any budget
Distributes 10,000 print copies every Tuesday and Friday
Online 24/7 with an extensive social media presence
Newsstands across all of Western University with additional drop-points across the city of London
Look for the purple Gazette newspaper boxes at:

Oxford & Wharncliffe: Outside the Starbucks
Oxford & Richmond: Northbound bus stop beside CIBC
Richmond & Central: By Victoria Park entrance
Dundas & Richmond: In front of the Rexall

The Gazette targets over 30,000 students and over 3,800 Western University staff and faculty
Free graphic design for your advertisement!
We get you results! An advertising campaign with The Gazette will cover the Western community through print, online and social media