Academic Funding
Arts funding crisis goes beyond Western
With Western's 2017-18 budget set for approval, arts and humanities face new cuts as the faculty grapples with a major deficit.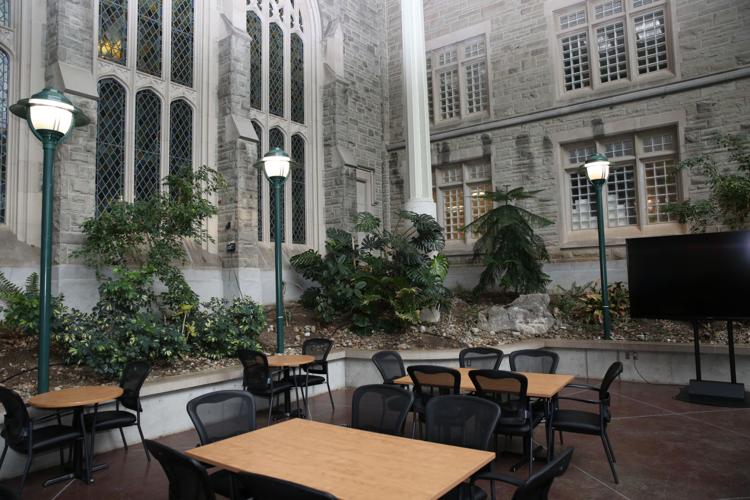 An online petition regarding funding for the Faculty of Arts and Humanities at Western has sparked debate on campus as the university's budget goes for approval before the Senate and Board of Governors.
The petition, which has over 700 signatures, alleges that the university's board of governors is "undervaluing arts professors and students" as the faculty faces budget cuts. 
The Gazette reached out to the dean of arts and humanities, Michael Milde; incoming FIMS, arts and humanities and music student senator Jaclyn Siou; Arts and Humanities Students' Council president-elect Massimo Perruzza and English professor David Bentley to delve further into the issue.
Dwindling student numbers 
One of the biggest challenges facing the faculty is declining enrolment and a resulting deficit of $4 million.
"Government grants follows student tuition — so student numbers. So each faculty really gets budget allocation in proportion to the number of students that it takes in, and very regrettably, fewer students have been coming to arts and humanities and taking our courses," Milde said.
But the problem isn't limited to Western. Universities Canada reports a 20 per cent decline in liberal arts enrolment in recent years.
Three other Ontario universities reflect this trend. Enrolment in the Faculty of Arts at the University of Ottawa has declined from 6,637 in 2010 to 5,146 in 2015 — a 22.5 per cent decrease over five years. The University of Toronto has also seen a steep decline over the past six years. While McMaster's humanities headcount has been more stable, it still experienced an 11 per cent decrease over four years.
At Western, program enrolment has decreased steadily each year: from 1,260 in 2010 to 987 in 2016 — a 21.7 per cent decline over just seven academic years.
An increased preference for the STEM (Science, Technology, Engineering and Mathematics) fields also shows up in the enrolment numbers. During the same seven-year period, science enrolment has grown by 20 per cent and engineering has enjoyed a staggering 72.8 per cent increase at Western.
But the solution isn't as simple as attracting more students to the arts and humanities. While Milde recalls that the old government funding structure provided the university with more money the more students they took in, a new system is taking its place.
Now, "We are moving to what's called a quarter system, where there's a set point and as long as you're within three per cent of that set point you're going to get the same amount of money."
If enrolment falls by more than three per cent, the funding received will decrease, but if enrolment goes over by more than three per cent, it will remain the same.
In previous years, the growth model provided the arts faculty with a possible contingency plan of bringing in more students and reducing expenditures.
With the new model, however, funding is capped. Therefore, solely trying to increase student enrolment won't increase funding from the government anymore. And with the three per cent cap on increasing tuition each year, the faculty will have to resort to other methods to balance the budget.
Decreases in faculty numbers 
Ninety-five per cent of arts faculty's budget goes towards salaries, benefits, scholarships and similar expenses, according to Milde. So it naturally follows that any cuts to the budget will have an impact on faculty. And next year, the faculty is looking to trim a million dollars from its part-time budget.
"When you remove money, you're going to be removing people," Milde said. "And yes, in this current round, it's contract faculty that are going to see this alleged 'hit', no question about that, and that's very regrettable."
Overall, full-time faculty numbers have remained fairly stable in the arts and humanities at Western. In fact, while there were 144 instructors in 2010, by 2015 the number had risen to 155.
However, the faculty numbers are divided among tenured, probationary and limited term (contract) instructors. Tenured numbers have risen from 93 in 2010 to 115 in 2015. Probationary numbers fell from 37 to 24 over the same period whereas limited term numbers have been more haphazard, ranging from 14 to 19 over the six years.
A similar trend is seen in the science and engineering faculties. Tenured numbers have increased, probationary have decreased and limited term contracts have remained more or less stable. However, overall science has a decrease in total full-time faculty from the peak of 208 (over the six-year period) in 2010 to 204 in 2015.
Bentley mentioned the process of "red circling" as potential means of saving funds. Red circling is when a cap is put on a salary and when it is reached, the salary is no longer increased. The process used to save funds but no longer seems to be in practice and some faculty members make a considerable amount in salaries with consistent raises.
"The money that would go to that extra three per cent per year can be turned back into the lower-salaried people and to the part-timers," Bentley said.
This could be a way to limit the amount that is being cut from the part-time budget, potentially keeping courses that are currently set to be cut and keeping part-time staff that could otherwise lose their jobs.
Impact on course offerings
As fewer contract professors are kept on, courses offered by the faculty will also decrease. At the upcoming Senate meeting on April 21, the film studies department is set to be officially shut down after a vote. The decision was already ratified by the faculty council after faculty numbers had gone down from eight to five within the department.
At the March 17 Senate meeting, a senator asked why two distance writing courses were dropped days before registration opened. With these prerequisite courses not being offered over the summer, it would force students wanting to pursue certain certificates to return for an extra semester or even a year.
Milde responded by pointing towards the faculty's financial situation and deficit as the reason to cut "limited-duties teaching."
The decreases in the part-time budget will result in 64 fewer full courses in 2017-18, according to Milde.
Fewer contract professors also means a consequent decrease to elective, niche courses which often attract students from outside the faculty.
"That's really disappointing," Siou said, "I find my enjoyment really came — even the Harry Potter course —  from those things that we are probably going to see cut. It's unfortunate because those are the things people tend to be interested in, especially non-faculty students."
Milde regretted the loss of courses that will result from the budget decreases even as he explained the logic behind it.
"You have to understand it in the context of a much-decreased pool of students, and we have to sort of match the teaching resources to the enrolment patterns we have," he said.
Milde estimated that the faculty will still offer between 450 to 500 courses next year despite being down from 577 the year before.
"The fact is that there will be fewer courses offered, that is certainly true, and certain subjects will be more affected than others. So I think it's fair to say that writing as a subject will see fewer courses offered than in the past."
Perruzza believes that moving forward, arts departments will have to put more effort into selecting the fewer non-core courses they would now offer.
"The biggest effect of these changes is that departments will have to be more rigorous in their selection of non-core courses that they would like to offer for the next little while, which should occur yearly anyway to ensure that students have the chance to choose from the best courses that Western has to offer," he said.
An increase in class sizes?
The arts petition alleges that class sizes will expand due to the upcoming cuts. While this may be true as fewer instructors are hired, it's important to look at this in context. 
Compared to science and engineering, class sizes in the arts and humanities have remained stable and have actually seen a decrease from 2013 to 2016, with an average of 28.3 students in a class.
"We do not have massive courses, in fact, we have an awful lot of courses that are ten students or fewer. So the notion that we're going to suddenly have enormous classes is completely mistaken," Milde said. 
Class sizes in the arts are also smaller compared to courses in other faculties.
In the science faculty, class sizes have increased by 18.6 per cent between 2010 and 2016. Engineering classes saw a 38.9 per cent increase over the same period.
As cuts are made to faculty and fewer courses are offered, arts class sizes may expand in the future but it remains to be seen if the increase will be significant.
Siou said she won't be surprised if class sizes grew as the cuts take effect.
"Coming from music and especially English, the smaller class sizes really help because you really engage in a certain way," she said. "Even writing: a lot of it is workshopping so you need a smaller class. It might be something that's unavoidable but I think that will kind of hurt the overall quality."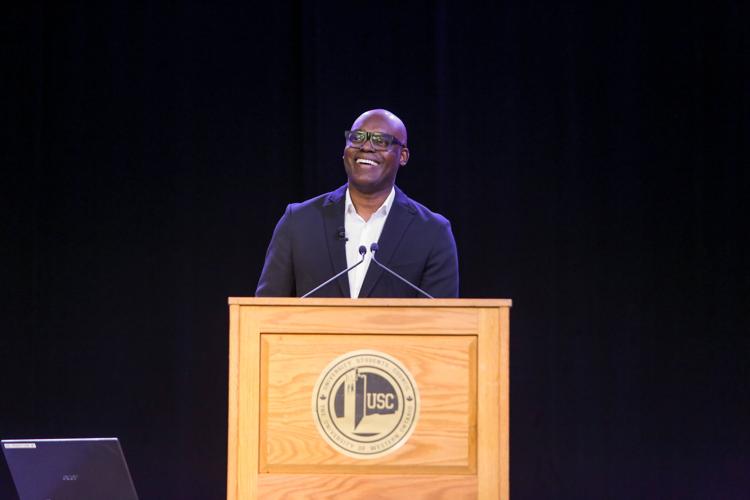 Value the arts degree 
As the faculty is looking to balance its books, Siou wants to present a positive image of the arts, especially for prospective students who might be apprehensive given the current debate at Western.
She said there is still going to be great teachers and classes at the university and there is a need to focus on the several success stories and alumni churned out by the faculty.
With plans to apply for law school after his undergrad, Perruzza believes his current majors in philosophy and classics not only allow him to follow his passions but also provide him with a valuable skill set for the future.
"The arts and humanities have really broadened my mindset and I have become a better person as a result of it," he said.
Milde believes that an arts and humanities education allows for not just critical thinking but also a capacity to learn.
"One of the things that you learn in arts and humanities — you're not learning necessarily … formulas and so on — but you're learning how to learn," he said. "You're learning how to engage critically with material. How to look at it from other perspectives — that's the point in what we do. And that kind of thinking is always valuable. And in the current sort of technological age, that hasn't changed."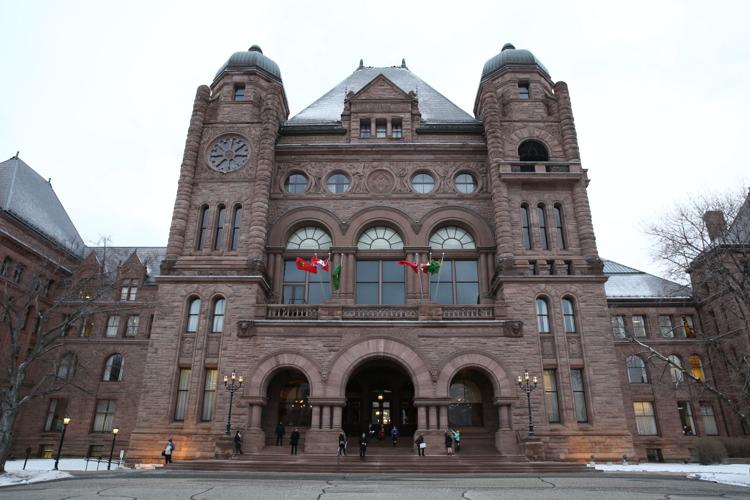 Western's role and the future 
Milde and Perruzza acknowledge the university's efforts to help the arts faculty with its deficit crisis.
Perruzza said that while the petition has the right idea, it is directed towards the wrong people as the dean and the university don't want the cuts to happen. There is a need to lobby and petition the government responsible for the funding changes and could also do more to promote the arts and humanities.
"The department's budget cuts are a necessary result of the change of funding to universities on a provincial level, and Western is doing everything that they can to minimize the impact of these changes on our students," Perruzza said.
For the 2017-18 budget year, Western is designating almost $1.9 million in one-time allocations towards the faculty, the highest among the 11 faculties at the university. Another $200,000 are being put towards student awards. A similar funding plan is expected for the following year.
"I think it's important to understand that the university's approach is not punitive to arts and humanities, and that there certainly is a lot of support," Milde said. "Not just from central administration but from the other deans as well for the faculty, so I don't want to leave anyone with the idea that arts and humanities is being left hung out to dry."
As the budget cuts are expected to roll in, Milde see two optimal ways forward.
One would be in an increase in enrolment both into the faculty and into arts courses open to students outside the faculty.
"That would be my absolutely ideal outcome, is that students recognize the value and come to the faculty in larger numbers," he said.
"If that doesn't happen, well then, we have to adjust our teaching resources to the students that we have. We'll become somewhat smaller as a teaching faculty, but we're always going to be very vibrant and providing a wide array of courses; that is the goal."