+1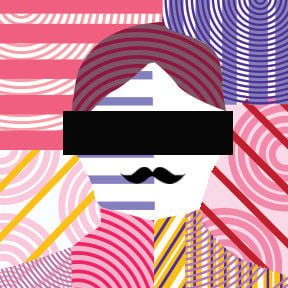 The Gazette's time-honoured sex issue tradition is to send an editor out on a blind date to get them out of the office for once. The caveat of the paid-for meal is that the editor and the date have to write about the experience afterwards. This year, news editor Moses Monterroza volunteered as tribute.
---
When my friend first approached me with the idea of going on a blind date for the amusement of The Gazette, and anyone else who finds my misery hilarious, I was hesitant to say the least. I mean, the last time I went on a date (thanks Tinder!) I ended up looking for a million ways to escape.
But with mention of free food and drinks, I accepted. I called an Uber, stepped inside with sweaty palms and weak knees, and was off to Spageddy Eddy's.
If you thought finding that person who is buying or selling your textbook was awkward, I assure you this is probably worse. After some awkward "are you here" text messages and me staring down every male candidate in the place, we managed to find each other. It was awkward. There was silence. I felt my fists clench like the Arthur memes. But after we sat down and started talking, it wasn't that bad … actually it wasn't bad at all!
I'd like to think I am a pretty awkward person, and even with my date being shy it wasn't awkward at all. We talked about everything from our favourite memes to some weird Greek mythology. Did you know Zeus wheeled women as a swan? Me neither.
My verdict: blind dates are cool. You meet new people, get food (double win if it's free) and get to break out of your shell for a night. Although there is potential for disaster, just hope for the best.
In fact, you could meet some pretty cool people out of it, even if they aren't bae. I mean, I have the worst luck in the world and I ended up meeting a pretty cool guy whose brother is a rapper. Not only did I get a food coma and some freedom of speech from this, but I also got a new playlist — I will definitely be bumping some Classik this week.
- Sally Zheung, the date 
---
Honestly, I get why people use Tinder because blind dates are stressful as hell.
Admittedly, I've spent the past few years completely focused on school so it's been awhile since I've ventured into the dating scene. Through this experience, however, I learned two important things about myself: one, that I have zero game, and two, that I'll probably die alone.
Okay, obviously I'm exaggerating a bit, but it was pretty eye opening.
The date began at the Works, a burger joint on Kings St. downtown. I showed up at around 6 p.m. and the place was completely packed. The waitress told me that it would be at least 25 to 30 minutes. "Fuuuuck," I replied.
Suddenly, I felt my phone buzz, a text from an unknown number.
"Hey! I'm almost there!"
"Shit. It's her," I thought. A few minutes passed and I got another text saying she was inside the restaurant. Looking up, I began scanning the large crowd of people, looking for someone on their phone waiting by the doors.
Then suddenly, and I swear at that exact moment a chorus of angels began singing, I spotted her. She was absolutely gorgeous. She had long black hair, porcelain skin and a smile that could probably (most definitely) make lions purr. I felt myself melt a little but I had to stay strong.
On the flip side, there I was, standing with my black coat, black pants and slicked-back hair, looking like a Latino Steven Seagal. God help me.
I probably should've hugged her when we first met, but instead I opted for an awkward handshake. Somehow, I was able to turn a beautiful moment into what felt like the beginning of job interview. My talents are boundless.
I told her about the 30-minute wait and on a whim I asked, "Want to go to Spageddy Eddy's instead?" She was cool about it and basically told me she'd be down to go anywhere. I thought for a second about just straight up going to McDonald's but I resisted the urge.
+1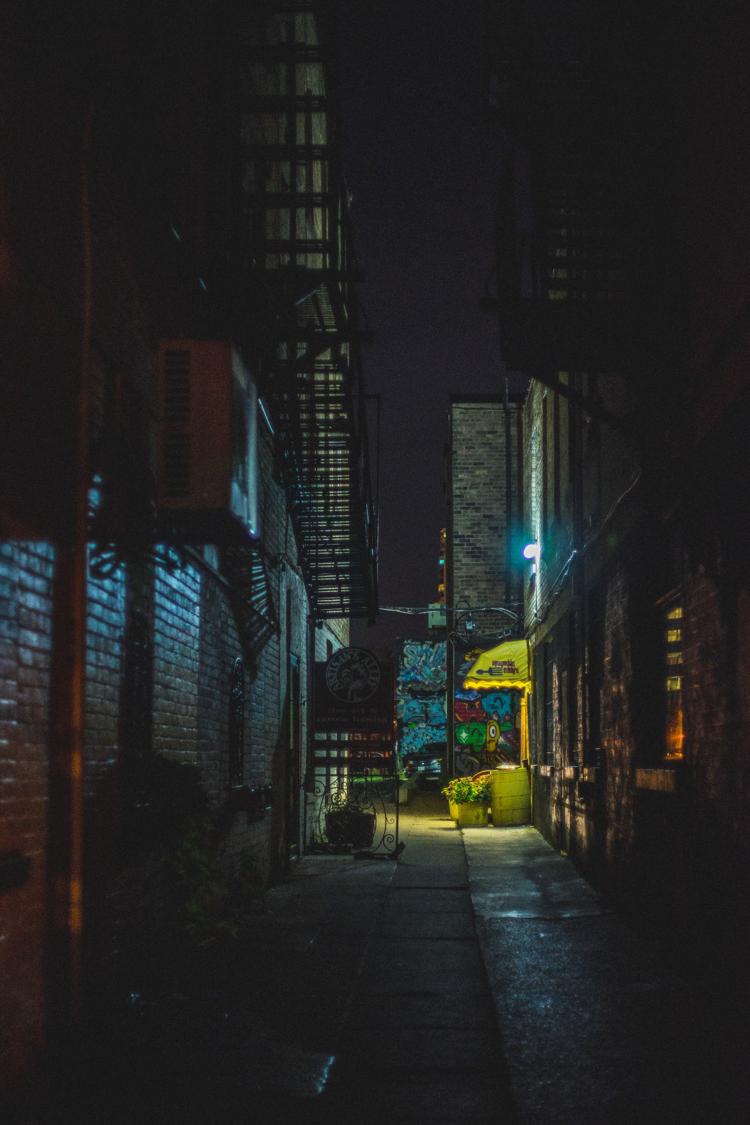 As we walked through the sketchy downtown London streets, we started talking about ourselves. The usual topics came up, what we studied, what our interests were, etc. Of course, she asked me about The Gazette. I felt a little dweebish explaining to her how I spend the majority of my time writing articles about Western. 
Spageddy Eddy's ended up being the perfect spot for a date, despite that the entrance is located in a dark alleyway on Richmond. Though once you actually enter, it's like walking into the inside of a pirate ship — the walls are all wooden and decorated with lifesavers, ropes and paintings.
At first I was kind of weirded out sitting with a stranger, eating fettuccine and talking about my future aspirations. But as the night went on it was kind of nice just sitting with another human being, talking about literally whatever came to mind. Our topics ranged from philosophy, Trump (of course), and psychology, to memes and a little bit about dating in general.
Though, I'll be honest: there wasn't much chemistry. I felt like I was forcing myself to seem more interesting.
I didn't really make any moves, but that's always how I've operated. I take things stupidly slow. So the whole night I was really just getting a feel for who she was more than anything else.
After an hour or so of talking, I paid the bill, we left the restaurant and parted ways. An anticlimactic end to an otherwise highly anticipated date.
Final thoughts? The blind dating scene is not for me I guess. Even when the person sitting in front of me is an absolute dime, it just feels odd. I usually take my time with people; only after really getting to know someone do I start opening up. So it felt a little weird laying out all my cards on the table.
Would I recommend it? If you're super outgoing and you move fast, definitely. But if you're an awkward soul like myself, I'd recommend a different route.
- Moses Monterroza, the editor