A new director of Campus Police is set to take over in January when current director John Carson retires from this role, which he's held for the past six years. 
Daniel Redmond, after shadowing operations as director-elect since early October, will fill Carson's shoes in 2017. Since then, Redmond has met with leaders at Western, sat in on a number of meetings and have been made aware of the issues surrounding campus safety.
"I think we'll be in very good hands," said Carson. "Dan comes with a wealth of experience and I think that he will be an excellent leader in moving forward for campus safety here at Western."
Redmond is looking forward to being a part of safety and security in an academic environment, which he reveals was what attracted him to this post-career position in the first place. 
After going to college to study security and law enforcement at Seneca, he spent the past 30 years working with the Ontario Provincial Police. He has served in different roles all over Ontario and said that his background consists mainly of investigative policing. During his career, he returned to study at the University of Guelph to obtain a degree in justice studies.
At Western, Redmond is planning to emphasize the importance of crime prevention and cooperation within the community.
"I always talk about security starts with all of us on this campus," said Redmond. "As much as Campus Police ultimately wants to help and assist with a safe campus, security is really about all of us taking care of our campus together."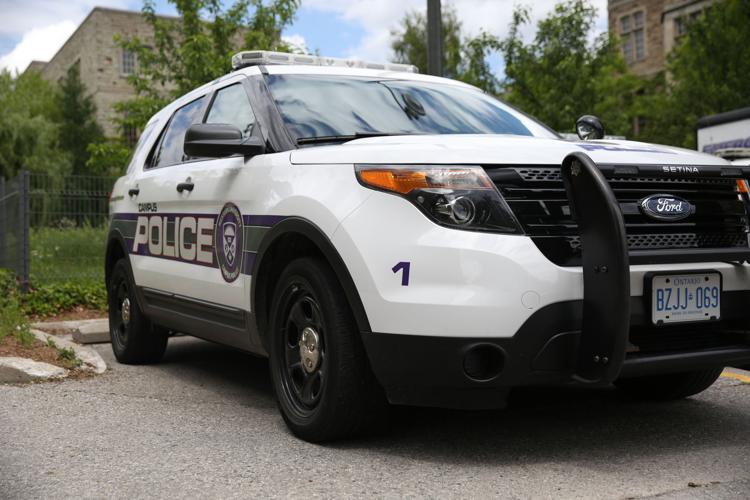 One of his top priorities will be continuing the conversation on sexual violence, specifically focusing on appropriate conduct and the meaning of consent on campus. The initiative was started by Carson and Redmond plans on continuing it wholeheartedly.
Over the next year, Redmond wants to inform campus community members of Campus Police's role and what they can do to help the community. He also wants to continue building a good relationship with London Police Services.
Redmond further expressed that he feels lucky to be selected as the successful candidate for the position of director at Campus Police as he has personal ties to the University. His wife is from London and his son was a recent Ivey graduate.
"When I dropped my son off here to go to school, I just assumed that he was on a safe and secure campus," recalled Redmond. "I hope every mom, dad, brother or sister that drops someone off here for their four years or longer that they can feel the same way. I'm here to make the campus as safe as possible for everyone that comes on, including guests."
Redmond lists that one of the challenges in his transition period is getting to know the large number of people on campus. He believes that it is important to build a strong foundation with the Western community in order to make the campus a safer place for everyone.