A panel of professors and students came together on Tuesday evening to hold a discussion panel that affirmed trans rights as human rights and provide meaningful insight into experiences of discrimination.
The event was organized partially in response to Jordan Peterson's attendance at Western, where the polarizing University of Toronto professor spoke about Bill C-16.
The event, titled 'Trans Rights are Human Rights: The Importance of Recognition,' was organized by the department of women's studies and feminist research. It was attended by a diverse and energetic range of students and faculty.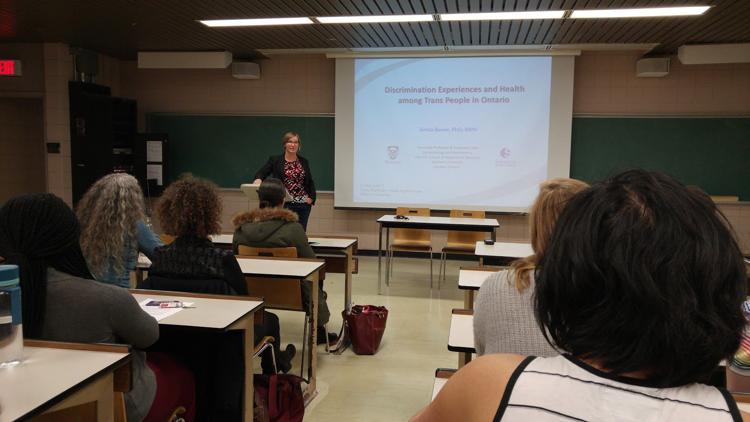 Statistics
Greta Bauer, professor of epidemiology and principle investigator for the Trans Pulse Project at Western, discussed the statistics behind the effects of discrimination on the health of the trans individuals.
Trans Pulse is a research project started in 2004 that brought together and investigated various networked groups of trans individuals across Ontario.
One of the statistics presented by Bauer explained that one in five trans individuals are sexually assaulted because of their gender identity. She also noted that the geographical distribution of trans individuals in Ontario mimics that of the rest of the population.
Emphasizing the importance of being given positive support, Bauer explained that 57 per cent of trans individuals without proper social support have attempted suicide within the past year.
Bill C-16
The panel also took on the controversial Bill C-16, where one of the panelists, lawyer N. Nicole Nussbaum, declared that C-16 is the government taking another step toward ensuring everyone is equally protected against discrimination. It is a bill designed to prohibit discrimination and harassment of trans individuals, giving examples such as being given a bad grade or being denied service for their gender identity.
Nussbaum breaks down Bill C-16 as dealing with the following offences against trans individuals in public institutions: advocating genocide, publicly promoting hatred or inciting hatred to breach the peace, and allowing reference to whatever crime was committed as being due to gender identity. She used this as a chance to disprove the myth that employees could be fired for using the wrong gender pronoun.
"[Bill C-16] shouldn't be seen as being so controversial," Nussbaum said.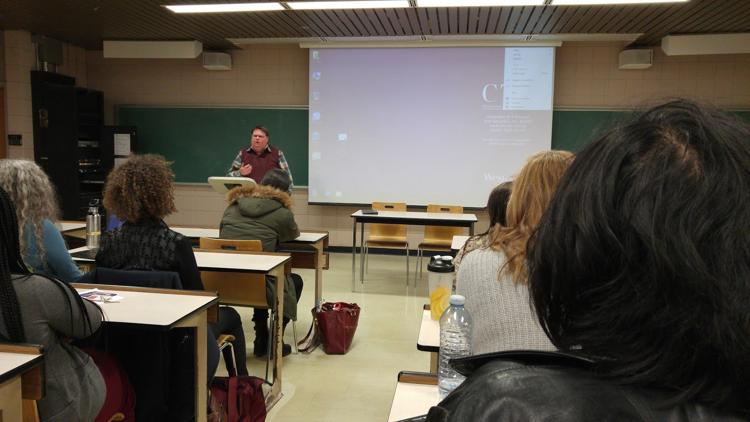 Basic comforts and identity
"Being acknowledged is the bare minimum," said Wendy Pearson, associate professor of women's studies and feminist research. It was the beginning of her segment on the importance of not having to experience discomfort based on someone's identity.
"[We] have not created an environment where we care equally for everyone," she says. "Not all our laws are equally valued."
As of now, there is an increased recognition of the trans community in the public sphere, which is helping with the ongoing (but lessening) problem of underrepresentation, explained Pearson. She says people are getting awards in both male and female categories across their lifetimes as they transition and "X" is being added as an option on driver's licenses and other forms of identification.
According to Pearson, there are only a dozen or so pronouns to learn, and the singular they and them have been around for hundreds of years in reference to individuals, so there really shouldn't be such a large fight around use of pronouns. It's not as if the trans community is asking people to learn thousands of new words and ready to punish anyone for the slightest error, she explained with a chuckle.
Pearson says that part of education is dealing with and discussing topics that you don't agree with or that make you uncomfortable, but that discomfort should not be rooted in your identity and C-16 would help that cause.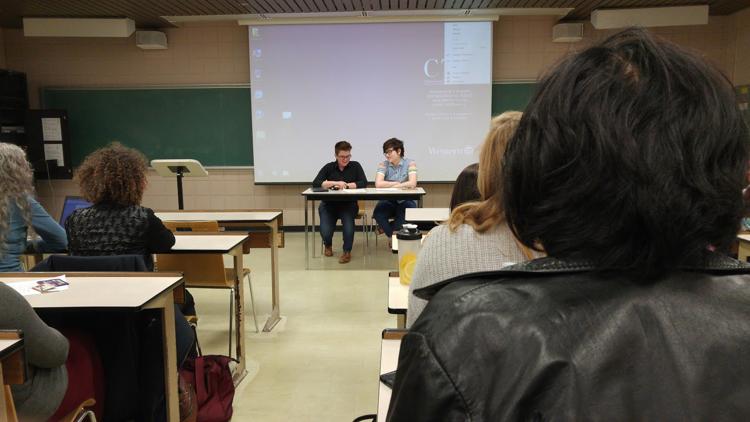 The Student Experience
To cap off the evening, two Western students, Levi Hord and Lee Fraser, spoke on their experiences as trans individuals at Western.
Hord explained that talking about lived experiences makes you more vulnerable and less credible in the public eye. That said, they still make sure to express themselves as trans in public as much as possible as representation is absolutely critical in the trans community.
Asking for someone's pronouns barely takes any time and will make the person that much more comfortable. Trans individuals aren't asking for special treatment, they're asking for recognition as being no less human, Hord explains.
Fraser, a non-binary trans student, first heard about non-binary gender pronouns when they got to university. They immediately experienced a jolt of recognition as, for the first time, they realized how to properly articulate their discomfort. Fraser came out as trans in second year.
Proper recognition of trans individuals adds another element to philosophical discussions and could help Western University revisit old outdated rules, Fraser explains. For example, needing both a male and female proctor for exams — "[the proctors] aren't going into the stall with you," they say with a laugh.
As the panel came to an end the audience roared with applause and many stayed behind to continue the discussion.