The London Police Service (LPS) confirmed the suspicious device that caused evacuations from several campus buildings was actually a "device that monitors water pressure."
LPS received information around 1:15 p.m. Thursday after a student reported what appeared to be a suspicious package with wires and with numbers counting down in a University Community Centre (UCC) men's washroom.
After evacuating several campus buildings, the LPS' explosive disposal unit investigated the device and determined it was "some type of device that actually monitors water pressure in the washroom," according to LPS media officer Sandasha Bough. 
"Our explosive disposal unit did advise that if you didn't' know what this was, there was the possibility it could be a bomb," she said. "It had numbers counting down and it had wires and it was very suspicious in nature."
Bough said the student was only able to see the water pressure monitor because a tile was out of place.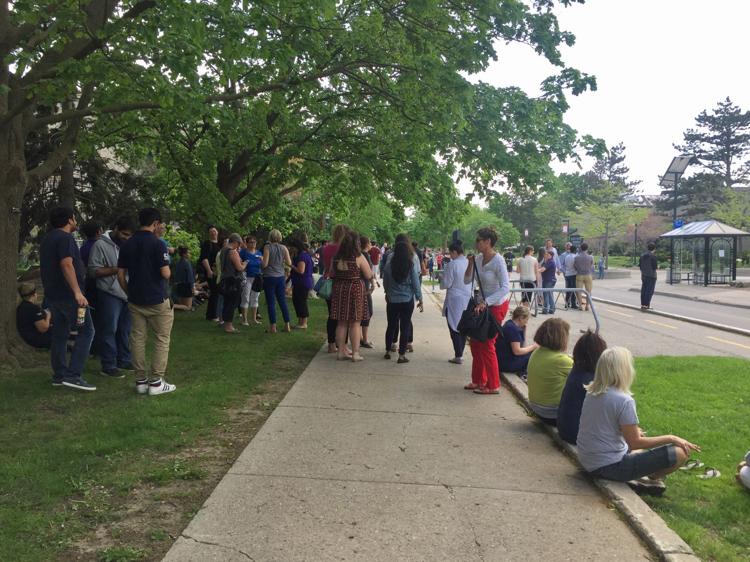 LPS took about one hour to investigate the situation before allowing individuals to re-enter the evacuated buildings. The Gazette is happy to report that no one was harmed throughout the investigation.
"If you ever feel like something is not right, or if you ever feel like you're in a situation where something appears to be out of the norm, give us a call," Bough said. "Or if you're on campus, let the Campus Police know as well."
And as for the water pressure:
"The water pressure seems to be just fine," Bough said. 
#WesternU UCC/SSC/WSSB have been evacuated as police investigate a suspicious device in UCC. Updates to come when available.

— Western University (@westernu) May 18, 2017