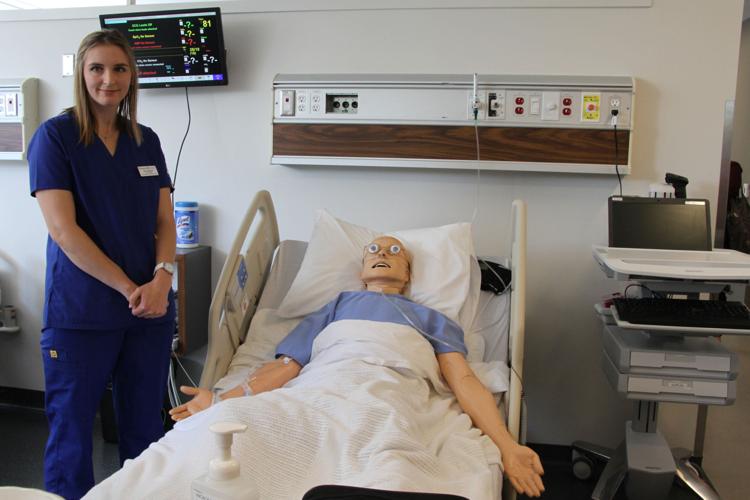 Roger Newman is a retired 72-year-old tobacco farmer.
He has type-1 diabetes and emphysema. Newman and his wife, who has dementia, live in a long-term care facility. But there's a catch — the Newman's long-term care facility is actually a nursing simulation suite and Roger Newman is a robot.
The new simulation suite in the recently opened FIMS and Nursing building and has been in the works for years. The faculty's first simulation suite opened in 2005, according to Barbara Sinclair, coordinator for simulated clinical education at the Arthur Labatt Family School of Nursing.
"You can't just send students in after giving them a little bit of theory and a little bit of lab practice and expect that they're going to be able to provide care for people," Sinclair said. "Things are just far too complex."
The new simulation suite is much larger than its predecessor with 16 hospital beds. Sinclair said students learn a variety skills from the simulation set up that go beyond the teachings of a textbook as they work on communication skills, critical thinking and problem solving.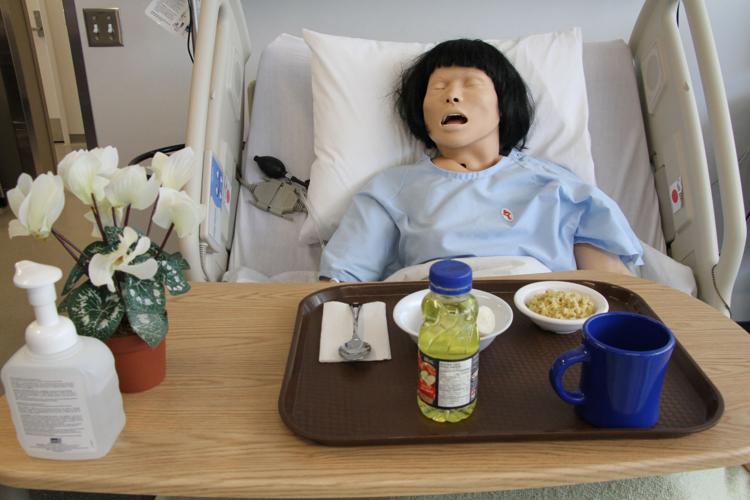 Nursing student Sachia Grogran recalled hearing patients scream "I can't breathe, I'm going to die," during the simulations. 
"It teaches you how to handle real life situations in a safe environment," Grogan said. 
The robotic patients within the simulation hospital have a variety of illnesses and backstories that make each of them unique. 
"They get to understand the trajectory of chronic illness," Sinclair said. "We looked at what the common things were that we were seeing — things like diabetes, stroke and lung disease; we wanted to get a good cross section of things students would see."
In addition to the robotic patients, 50 per cent of the time students in the lab work with standardized patients who are played by actors. The actors have prepared stories, case histories and personality types which Sinclair said adds a different level of realism.
"It allows the students to practice their interpersonal skills in a much more realistic and genuine way that they can with the mannequins, although [the robots] do a pretty good job," Sinclair said.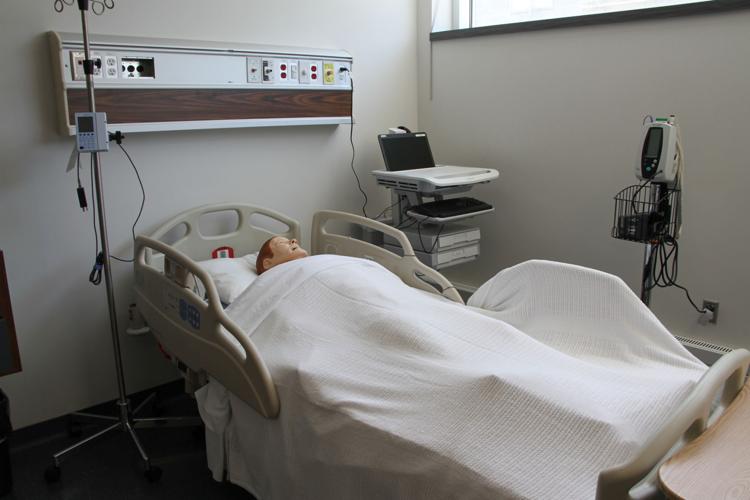 Although the simulation lab only opened last week, Sinclair has her sights set on further expansions and additions to the lab. Within the next few years, she hopes to include simulation practice for students who will provide care outside of a hospital setting, like in patients' homes.
Sinclair predicts virtual tools and computer simulations will be used to create a home environment with photos of a home projecting on a wall. Photo projections will lessen costs and allow for flexibility as no additional physical space will need to be created.
Grogan, for one, is appreciative of patients like Roger Newman.
"I think the simulation labs are the best hands-on learning experiences you can get before going into a hospital," Grogan said. "I just started my first placement, and the simulations prepared me so well for real life."