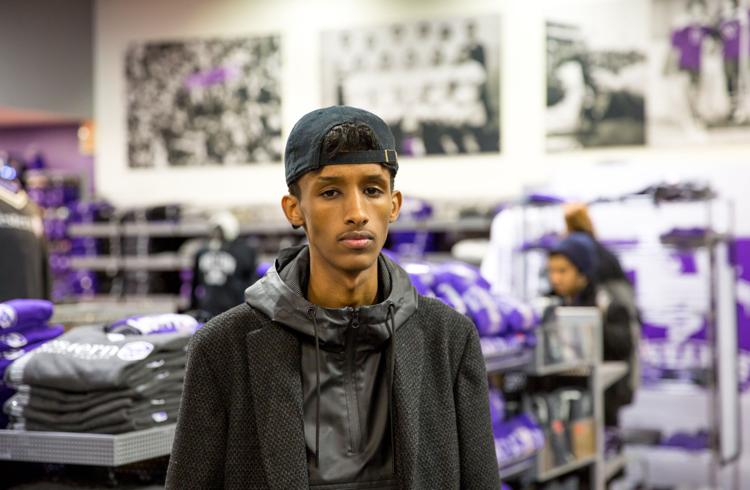 "You can't be Muslim though. You're black."
Two weeks into my first year here at Western University, and I'm already arguing with a peer about the validity of being a black Muslim. It's a statement I've heard numerous times. I am expected to fight for a part of my existence and persuade others to believe that I am eligible to hold multiple identities at once — persuade them that I belong.
The idea of belonging in a space because of race is an afterthought for many people at Western, but it's an actual point of worry for people of colour, specifically black people. From my roommate "congratulating" me on Martin Luther King Jr. Day to teachers attacking my Muslim identity, Western isn't the pinnacle of acceptance when it comes to black individuals, nevermind Muslims. That's the unforgiving reality of my student experience. My memories of Western are followed by a feeling I've grown accustomed to since coming here — one that is seemingly inescapable — the feeling of not belonging.
As a Muslim with the last name Ahmed, whose mother and sister don a headscarf and thus publicly identify as Muslim, I understand the extent of Islamophobia in the West. However, due to the hue of my skin, I'm often seen as "black" first, even to my fellow Muslim brothers and sisters. Cultural clubs in Canada, including those found here on campus, are often a space to connect with people who can understand and celebrate a part of you that may be marginalized or ignored by the majority. Sadly, all my interactions with Muslim spaces at Western have left me with a pang of reclusiveness, inundated with the constant use of Arabic as the default language.
However, this isn't only at Western, the constant erasure of black people is a staple within the Muslim community. Racism continually rears its ugly head quickly in conversation and is frequently dismissed as a joke that shouldn't be taken seriously.
When speaking to a group of fellow students a few months ago, it was blatantly reiterated to me their stance on interracial Muslim relationships. A girl said, "My father would never let me marry you." This comment was met with laughs from her friends and the conversation moved on as if what she said was obvious enough to not warrant any further explanation.
To say all non-black Muslims are racist is egregious, as many of my Arab brothers and sisters are great ambassadors of the religion and do not harbour any bias towards black Muslims. However, a culture exists that constantly excludes black Muslims. Attempts to lessen Islamophobia in the external world as a whole are fundamentally contradictory because of the lack of action taken to combat these ongoing issues within the community.
Identity is as much about yourself as it is reliant on perceptions grounded on assumptions of who you are. Being Muslim is a big part of who I am, as is being black. Yet I've realized that, by many, I was expected to only lay claim to one or the other. Contesting a person's claim to an identity for the sake of sustaining your narrow perspective on race is damaging to people who belong at intersections. Identity is often seen as a rigid dichotomy: one must be one or the other.
In fact, the reality of these identities — and how they manifest in my life — is a fluid duality: an amalgamation of different parts where one part doesn't come as a detriment or cause the erasure of another.
So yes, I am both black and Muslim.