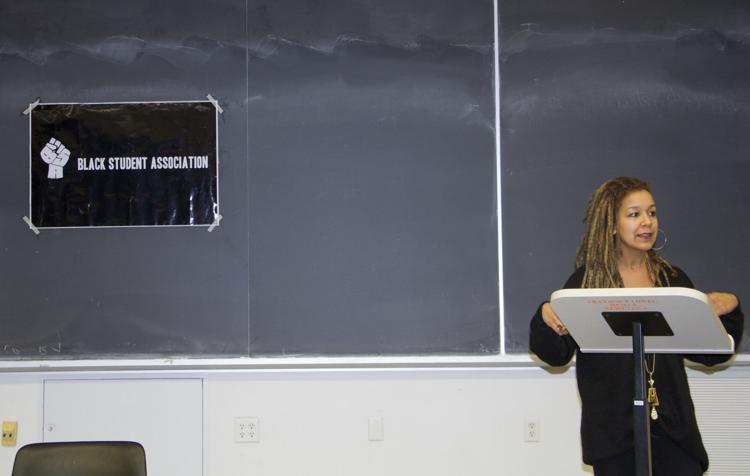 Montreal citizen, Pierre Coriolan, was murdered by police in the midst of a mental health crisis. In his wake, Black Lives Matter held protests in the city.
Last year, a group of officers entered his apartment and used plastic bullets, taser guns, a telescopic baton and their shots from their guns to viciously attack the 58-year-old man. He took his last breath in the depths of police brutality.
Yesterday, his family announced they were suing the City of Montreal over "brutal and excessive" police intervention.
Coriolan's story is one of many incidences of police brutality evident in Canada, and this racialized practice can be traced back to the Canadian slave trade, according to black feminist writer Robyn Maynard, who spoke at Western last night as part of her book tour for Policing Black Lives. The event was organized by the Black Students Association as part of Black History Month celebrations.
Her talk specifically focused on Canada's facade of multiculturalism and tolerance.
"There is a crisis facing black communities in Canada today," says Maynard. "This crisis is not only one of classical police violence, it is a crisis that is multi-systemic."
This ranges from the disproportionate targeting of black immigrant communities for deportation to the similarly disproportionate rates of black youth care and school expulsions. In Ontario, these youth are in care at a rate that's five times higher than the population, according to Maynard. As well, Toronto's District School Board saw around 50 per cent expulsion rates for black youth between 2011 and 2016.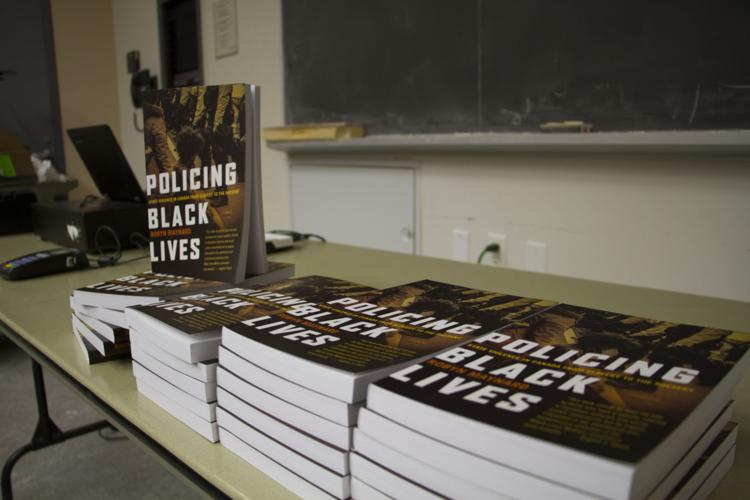 "We only think of the racial profiling crisis as something that is only really accomplished by the police and law enforcement agents," says Maynard. "But we also really need to think about the level of high scrutiny and policing that child welfare communities are accomplishing in black communities."
These stats are far removed from the abstract. Maynard reminded the audience of last year's incident at a Mississauga school wherein police handcuffed a six-year-old black girl who was apparently a danger to herself and her classmates.
"In what lens are you seeing the world in which a 48-pound black girl can be a threat to two armed adult men and the school administrators?" asked Maynard.
Following Maynard's presentation, health science Western alumni Rowa Mohamed and Suze Morrison who served on London's Diversity, Inclusion and Anti-Oppression Advisory Committee shared their experience fighting racial discrimination in Forest City.
Mohamed, who identifies as a black Muslim, says that London has a serious racism problem, but attributed its resistance to change to its relatively smaller size compared to more urban cities. As a result, discrimination is commonly dismissed.
"As I was at A&W downtown one time someone came up to me and asked me if I was 'one of those African immigrants,'" says Mohamed to a crowd of about 50 people.
Racism and erasure of black history in Canada are all to evident, even in 2018. As noted by Maynard, many news outlets frame her book as a revolutionary piece that tells the story of what happened in Canada.
But in reality, there have been a number of black scholars documenting everything from the slave trade to modern day racial profiling since the early 1800's. Maynard listed Charmaine Nelson, Harvey Amani Whitfield and Afua Cooper among them.
"We really need to give visibility and recognition to all that labour that got us here today," says Maynard.
Canada is not the safe haven that it is constantly portrayed to be. According to Maynard and Policing Black Lives, attitudes like that are just a strawman argument used to avoid real racial tension in our own nation.