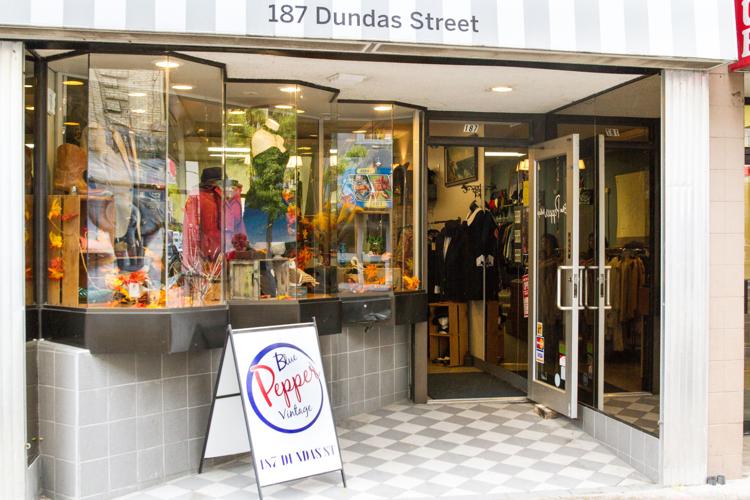 From chokers to flare pants to embroidery, vintage fashion trends are hotter than ever. If you're a vintage lover, there are quite a few thrift shops in London that are worth a visit. Located on Dundas Street, Blue Pepper Vintage is more than just a vintage shop. It offers not only a variety of quality vintage from the 1920s to '80s but also a story behind each item. A small note is attached to each piece detailing its origins. Amber Smith, the owner of Blue Pepper Vintage, has gone into countless homes to collect vintage clothing.
"One of the best parts of going into people's homes is the fact that you get to learn a lot about the history of the clothing and the individual," says Smith.
For Smith, buying clothes for her store often becomes personal and emotional since people often bring out old photographs of themselves or their parents wearing the clothes, shared the stories behind them.
"Things were a lot different back in the day. You went through the whole process of saving up and making a payment until it could become yours." As a result, people really cherished and took great care of their belongings, and it's not uncommon for people to keep their entire wardrobes until they go to retirement homes.
One of Smith's favourite purchases was a collection of jewellery consisting of about 30 brooches that the owner's husband had bought for her as birthday gifts. They were married for 33 years, and when her husband passed away, she wanted her brooches to go to someone who would cherish them.
"She could tell me each year and where they were. I just thought that was so beautiful," Smith says.
For each brooch, Smith recorded the date it was given on a little piece of paper, and many pieces found homes with people who were moved by the story behind them — one of unwavering love.
Another important story Smith encountered is that of Howard Maxwell, a veteran. About four years ago, Dr. Maxwell called Smith and asked if she would be interested in his military uniforms. Maxwell served in the Air Force and Navy during World War II before working as a psychologist at London Health Sciences Centre. He asked if the uniforms could be displayed on Remembrance Day each year in honour of those who fought in the war; Smith happily agreed to this.
"Those are the things I get to see that nobody ever knows about," says Smith. "The experience in dealing with people and vintage is a lot more personal because I take the time to talk to them."
Smith also sells products from local vendors following a "519 local policy": vendors must be located within the London-Kitchener-Sarnia area. The movement started five years ago in the London community to promote local business.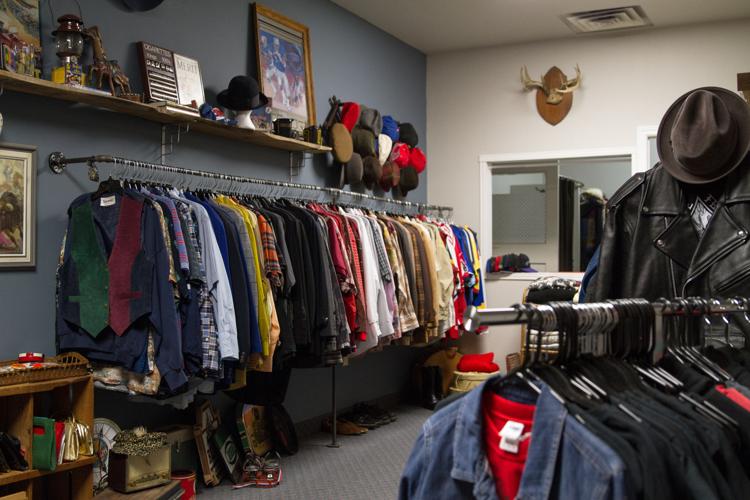 "It is really important to support local vendors. I am just thrilled that I can be a venue for them," she says.
Smith usually takes five to eight vendors at a time. The ones that are currently in the store include Stone and Bone (hand-made jewellery) and Spruce Moose (bow ties).
A night market takes place twice a year at Blue Pepper Vintage, where customers meet and talk with the artists who make the jewellery and accessories.
"It is important for people to learn who is behind the craft," says Smith. The next night market will be on Dec. 1 and will be Christmas-themed.
Vintage shops offer uniqueness, style and quality, as well as a proprietor who is always willing to help style your ensemble. Smith recommends shoppers take the time to look and mixing and matching, funky, cool, retro, cute — whatever your vibe is, just enjoy it and have fun.