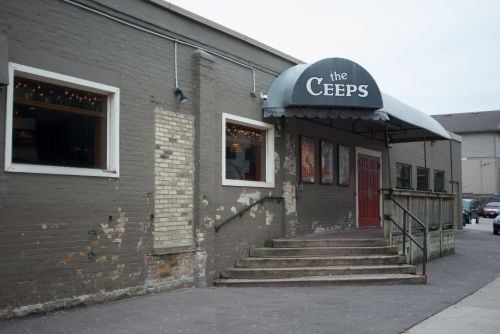 As Western's unofficial bar since 1890, it's no surprise that The Ceeps will be decked out in purple pride this Homecoming. Historically, HOCO at Ceeps has been a tradition as rooted in Western culture as the football game and pics with the JW mascot.
Despite the FOCO celebrations earlier in the month, it doesn't seem like Ceeps will slack on any of its preparations for students and alumni.
Ceeps' general manager Moe Saghier has worked there for fifteen years is excited to welcome HOCO once again.
"Ceeps has been traditionally the place to go and celebrate after the game," he says. "We are also welcoming back Western football alumni and looking forward to seeing many old friends."
Ceeps will be hosting a gathering of faculty and alumni at the dean's party on Friday night, followed by a "HOCO edition" of Ceeps legendary Saturday with live music and DJs starting at 7 p.m. and Ceeps bottomless breakfast featuring an all-you-can-eat buffet Sunday morning. 
"Last year, Western's first FOCO still seemed more like Homecoming," he says. "Many alumni were unable to change plans that were made earlier on."
Awareness of the date change this year has allowed ample time for visiting alumni to change their plans. Saghier hopes that HOCO will be as successful this year as it's been in the past, but perhaps the new October date will leave the traditional HOCO festivities primarily for alumni.
"We didn't know what to expect for FOCO this year," says Saghier. "Turned out that it has become its own event for students to show their Western spirit. Many students were out dressed in purple to celebrate Western."
Saghier remembers one of his most memorable HOCO experiences at the Ceeps as a sunny day about four years ago.
"The weather was perfect, almost 30 degrees in late September," he says. "The wave of purple was already lined up to get on the patio before 11 a.m. Ceeps was busy by late afternoon, and it was one of the busiest days I have experienced while at the bar."
While the new Homecoming date of Oct. 21 has historically been on the chill side, this year it's forecast to hit 20 degrees. But perhaps Ceeps will see another crowded, sunny HOCO this October as it did four years ago in September.