Covent Garden Market has been a staple in the London community since 1845. Home to dozens of local London vendors, the indoor market is lively on weekends and offers students a change from the food options available on campus as well as harbouring an array of artisanal products and relaxing study spots.
Here are a few vendors who offer interesting and affordable products for students.
The New Delhi Deli
Bhan Mudliar, owner of The New Delhi Deli, serves up delicious homemade Caribbean-Indian cuisine. When Mudliar came to Canada from the Fiji islands, she put her cooking skills to the test by opening the small business. Today, Mudliar has loyal customers who come in weekly, if not daily, to take advantage of the changing daily specials.
"It's all homemade food, so [students] come to me," says Mudliar. "I have different things every day so everybody has their own choice. I make chicken curry; I make fish curry; I make goat; I make lamb; I make pork; Oxtail; Beef vindaloo…"
Vegan, vegetarian and gluten free options are available. Mudliar's intimate lunch counter and affordable pricing make lunch at The New Delhi Deli ideal for students looking for a flavourful and inexpensive plate. Lunches range from $7-10 and are always served with a warm smile from Mudliar.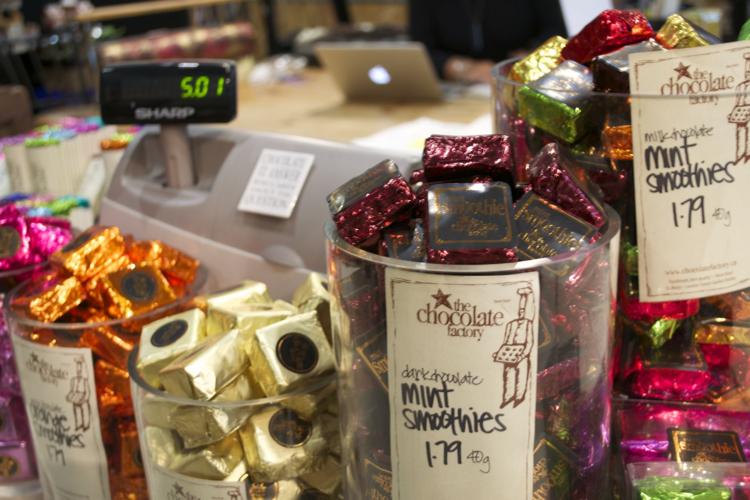 The Chocolate Factory
Liz Pache, current owner of The Chocolate Factory, has been involved in the chocolate business since her parents opened the shop in St. Mary's, Ontario over 30 years ago.
Pache's business offers affordable, quality chocolate and personal items that make for fun gifts or treats.
"Our mint smoothies are our best seller," says Pache, describing the refreshment with an all-chocolate mint centre coated in a layer of milk chocolate. Pache also recommends the chocolate-covered potato chips, pretzels and licorice, especially during stressful exam times when quality snacking is crucial.
Pache's pricing is very reasonable for students. "You can get gifts or personal items from anything a dollar on up," says Pache. "It suits every budget, and if you like good chocolate then you'll like ours."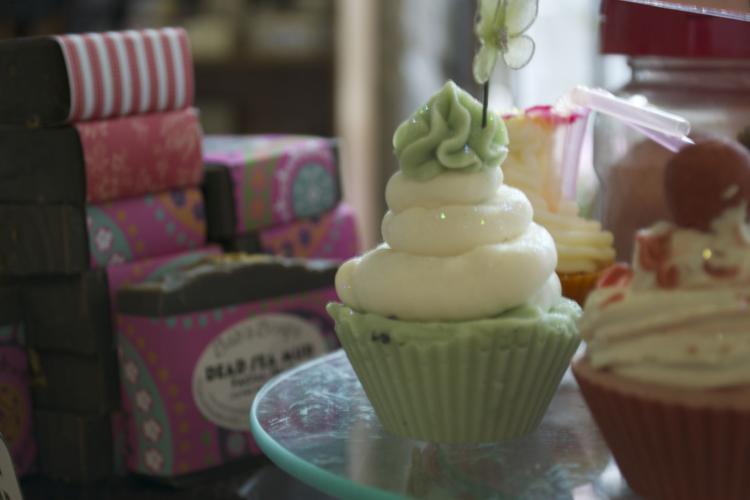 Sab's Soaps
Sab's Soaps is a local operation that sells handmade natural soap and beauty products. Sabrina Lemky, owner of Sab's Soaps, is happy to talk soap-making with customers as they peruse the selection of colourful soaps and bath bombs.
Lemky, who has been going to Covent Garden Market since she was a young child, got into soap-making by crossing items off her personal bucket list. "I wanted to learn how to make old-fashioned soap and I did," she says. "I fell in love with it and three years later I have a booming business."
Lemky's best-selling items among students are the relaxing lavender and ylang ylang bath bombs, as well as the fresh lemongrass bath bombs. The satsuma, mandarin and jasmine shampoo bar is the overall best-selling bar, which makes for an easy product to keep in a gym locker.
The products are affordable and competitive with commercial beauty products. "I believe in affordability not only for students, but for everyone," says Lemky. "Body care and skin care shouldn't be outrageous."
Covent Garden Market is open daily and is accessible by bus. Take the 6 or 13 southbound to Dundas or the 2 eastbound.