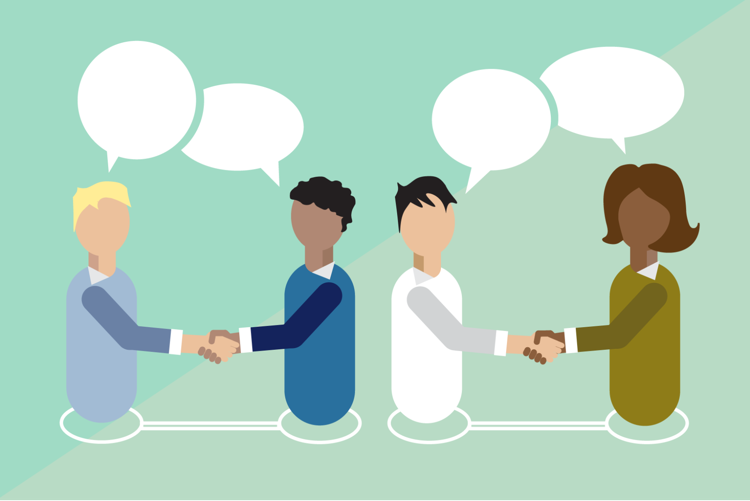 Get ready — Western University's DAN Management Students' Association's Connect networking event is today.
Connect will take place in the Great Hall at Somerville House on Wednesday, Jan. 31 from 5:30 to 8:30 p.m. 
Connect offers a night of networking with Western alumni from all four of the management and organizational studies streams: accounting, consumer behaviour, human resources and finance. There will also be representatives from many big name companies including Bell Canada, PwC, Royal Bank of Canada, TD Canada Trust, Unilever and Neilsen Holdings, to name a few.
"People from Sun Life Financial in particular have reached out and said that they hope to recruit at this event," says Rachel Cooper, DMSA vice-president of events and fourth-year business management and organizational studies student.
Neilsen and others will be taking resumes, and attendees will have a chance to network with alumni within their own stream. Later, during the open networking time, students will be able to approach any of the guests.
There will be two keynote speakers at the event: Harsch Khandelwal and Marc Anthony Sidhom, both successful entrepreneurs in their own right. Aubrey Dan, whom the DAN management program is named after for his philanthropic contributions, will also be present at Connect.
Ticket sales for this year's event are way up compared to last year; DMSA president Mitch Fasken and Cooper account to their "grassroots" approach comprised of targeting first- and second-year BMOS classes specifically. 
Cooper says the benefits of attending the Connect networking event as a student are numerous.
"The main benefit lies in Connect's ability to get students into a networking mindset since it pushes them to meet new people and put themselves forward in a way that they feel comfortable," Cooper says.
The open networking time allows students to approach alumni, introduce themselves and inquire as to the successes of the alumni and whether they have any advice to share — perhaps in how to obtain an entry-level job in that company, for example. Fasken stresses the point that DMSA's event brings together recent graduates as well as alumni from many years ago.
Fasken adds that they have organized this event "with hopes of proving to undergraduate students that people have been in their shoes before and that it is entirely possible to survive university and get out into the business world."