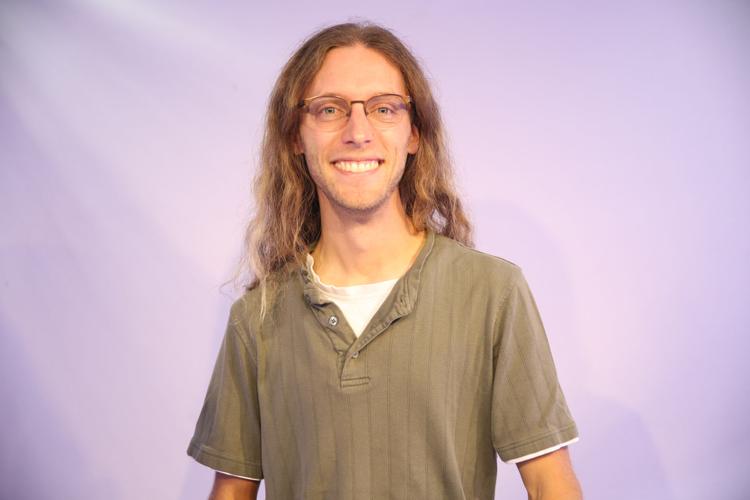 Eric Shepperd is a 32-year-old sociology student back for his second degree. He helps make up Western's small population of mature students. 
When asked where he sees himself in five or 10 years, Eric says he wants to be "drinking from the cup after defending my PhD dissertation in the Grad Club." In addition to that he wants "to be working in an academic capacity, maybe publishing a book, maybe working on creating some subject matter to teach my own sociology classes."
Eric's first undergrad was what he describes as a 'boring science degree,' during which he was required to take a sociology of technology course which became his favourite course. This time around he is honing that interest and wants to keep going strong until he gets his PhD.
Sociology certainly builds the framework for his current ambitions in life but he's much more than just an academic: social issues and thinking sociologically have been important to him for a long time.
In the period before he started his second undergrad, he helped a local business find success and participated in the Occupy London movement. He was among those who set up tents in Victoria Park. "We explored a lot of social issues there," says Eric.
Once that was over, he spent some time working for Start Canada, an Internet service provider based in London. "I was employee number 13 and now they employ over 100 people and it's a fast-growing empire of [the] Internet," he says. 
After Start Canada, Eric decided he wanted to pursue a more meaningful future by chasing the rigorous life of an academic and a public sociologist — someone who attempts to bring social theory into the public's eye and make it easily accessible.
Despite being over 10 years older than most of his peers, he says he manages to fit in given his more or less youthful appearance. In classes, however, Eric's age shows a little more.
"Well, they don't get some of my pop culture references," says Eric with a laugh. "Many of the people whose classes I'm in experience 9/11 the same way that I remember the Challenger Disaster, so it's that hazy prehistoric memory of that that you don't have the social context to understand," he explains.
Eric uses his experiences to bring a new perspective to his classes. "It keeps me engaged in being able to be not just a participant in the classes but also a participant in the teaching and in the sharing of my experiences," he says. "It's rewarding."
Beyond the realm of social issues Eric enjoys many hobbies which make him into a jack-of-all-trades. He is an avid cyclist, a nature photographer and explorer of the outdoors, a music listener and producer. He has also been a part of London's Home County Music Festival for over 16 years, working both as a production coordinator and as a frequent member of the board of directors.
Keeping himself busy and juggling many things at a time seems to be the defining features of Eric's life right now. Despite this, Eric manages to keep a relaxed and understanding demeanour. When asked to describe himself in three words he says, "Long-haired idealist."
When it comes to his long term goals beyond teaching and writing, he has some big dreams ahead of him.
"[My ambitions are to] hopefully try to change the world, solve some of the problems we're experiencing and stop the runaway creeping of neoliberal capitalism," says Eric with a laugh. "You know, just some little stuff."