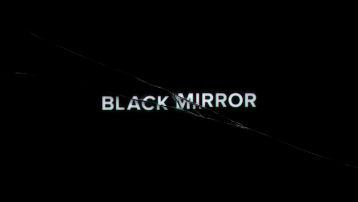 Program: Black Mirror
Network: Netflix 
Seasons: Three seasons
Genre: Drama, thriller
Synopsis: An anthology series with stories tied together by one common theme: the eerie future of technology.
My Take: Okay guys. Please bear with me as I return to the dark place I entered after binging five episodes in one sitting. I had a headache after, but it was totally worth it. 
Black Mirror is by far the best anthology series I've watched to date. I'm a huge fan of American Horror Story, and the concept of a new storyline every episode is incredible. It's also probably very easy on the production team, so I applaud Netflix for that.
Featuring known and not-so-known actors here and there, each episode takes a concept of technology we have today and escalates it. In fact, if it wasn't for the minute technological advances in Black Mirror, you would easily believe you are in the same world. Focusing on season three, each hour-long episode keeps you on the edge of your seat and by the time you finish the episode, you're having an existential crisis — 'Is this the world we live in now?' 'Why is my phone buzzing?' 'I need to delete all of my social media accounts now!'
The season finishes off with a 90-minute episode that actually has a sad ending — you know how most shows try to end happily — and still, Black Mirror stands out as one of Netflix's best shows ever. Hands down. That's right, I said it.
The one thing I recommend is to space out your consumption of these episodes. There's a lot of stimulation, and you end up thinking a lot about how much technology you let into your life. It's interesting and addicting, but please consume responsibly.
Worth the Netflix?: Yes, absolutely. Please do. Amen. Yes. 
Worth the Chill?: No. Stop and consider your life instead.