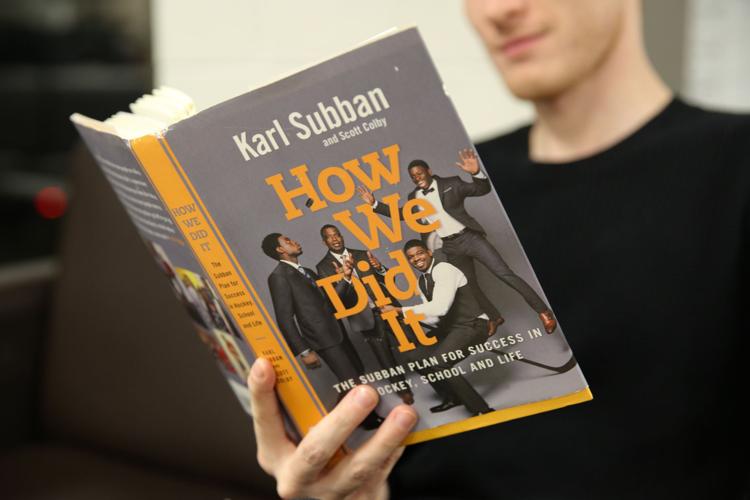 It's the age-old Canadian dream: your kid straps on skates soon after they learn to walk, and before you know it, they're in the National Hockey League. That happened for Karl Subban and his children — three of them, in fact.
P. K., Malcolm and Jordan are now all professional hockey players, signed by the Nashville Predators, Vegas Golden Knights and Vancouver Canucks respectively. Raising just one NHLer is an impressive feat for any parent, no less a parent who didn't even grow up in Canada. Such a feat was so great that Subban wrote a book about it.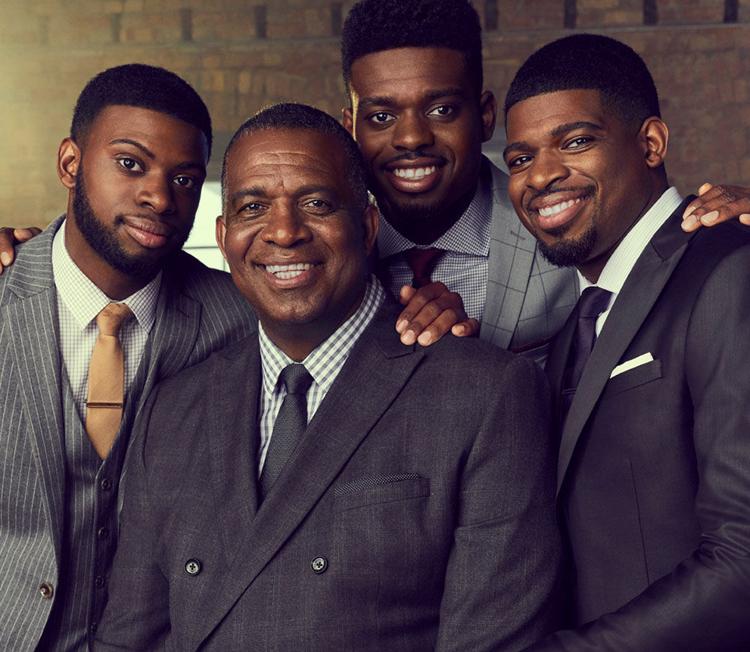 In tandem with his co-writer, Gazette alumnus and current Toronto Star opinions editor Scott Colby, Subban tells his story of growing up in Jamaica, moving to Canada and raising his five children in How We Did It: The Subban Plan for Success in Hockey, School and Life.
"We both thought Karl had such an interesting life that he needed to write a book about it," Colby says. 
Although people might be drawn to How We Did It because of its connection to the game of hockey, it's not exactly a book about the sport. A lot of it relates to how Subban and his wife, Maria, pushed their three sons and two daughters — Nastassia and Natasha, both now teachers — to get to where they are now. 
How We Did It may be primarily aimed at hockey parents, but Colby believes the message is universal. Even university students, he says, can learn a thing or two about commitment and perseverance as they prepare to step out into the real world.
"This book isn't just a hockey book. It's so much more," says Colby. "It's a story of an immigrant, a story about parenting, about coaching, about teaching."
After an introductory chapter, the book begins with Subban's childhood in Portland Cottage, Jamaica. These early chapters are imbued with snippets of his life — recipes for chicken back, anecdotes of his school days and pieces of wisdom passed down from his family.
From there, Subban describes his move to Sudbury, Ont. and his experience as a newcomer to Canada. He was a star basketball player at Lakehead University, where he first met Colby, and later a school principal in Toronto.
Subban's favourite word to use when explaining how he did it is potential.
"The most important thing from the book for me is that I want people to really believe in their potential," Subban says. "That's why I wrote the book." 
"If you make time to do your work, and you use the people around you to do your work better, you'll do just fine."
The book is full of snapshots of Subban's philosophy in action. In one chapter, he explains his middle son Malcolm's switch from being a defenceman to a goaltender.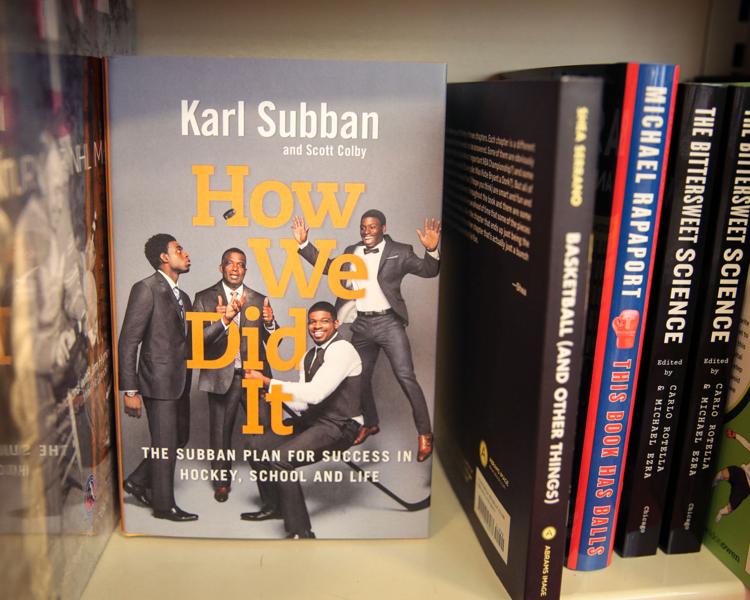 At eight years old, Malcolm wasn't happy playing defence, despite being extremely talented. It wasn't until his sister Nastassia told their father that Malcolm wanted to be a goalie that he was allowed to make the switch.
"I saw Malcolm only from the outside and had not yet connected the dots," writes Subban. "I knew what I wanted for Malcolm, but I did not know what Malcolm wanted for Malcolm."
Today, Malcolm has four wins in his first season with the Vegas Golden Knights. 
The Subban brothers may still be chasing their dreams of winning the Stanley Cup — P.K. came closest last spring with Nashville — but How We Did It reveals just how far Karl and his family have already come.