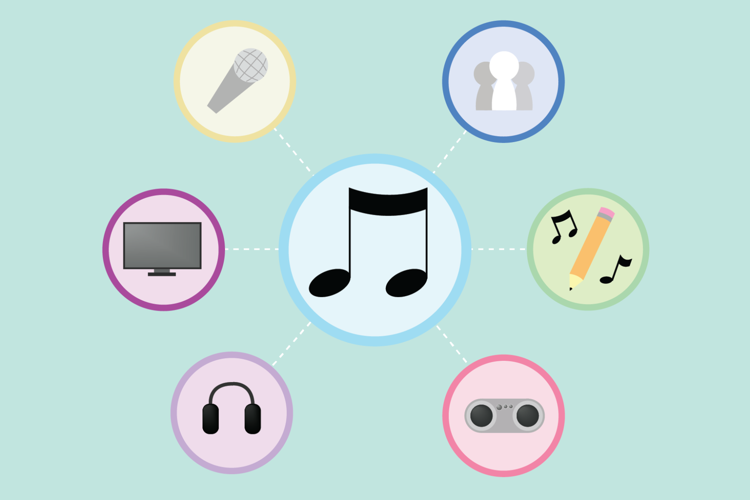 Picture a long-haired hippie, adorned with his guitar, busking on a downtown street and soulfully belting out tunes for cash. That's the image most people tend to conjure when they think of a career in music. But there is so much more to the industry than performance.
It's this line of thought that led to the Music Career Day at Wolf Performance Hall this Friday — the first event of its kind in London.
The event was put together by the London Music Office with help from the London Arts Council and Tourism London.
Cory Crossman, music industry development officer for the London Music Office and organizer of the event, hopes the day will open up the floodgates to anyone interested in getting involved with positions available in the music industry.
"We have 875 students in music programs across the city," Crossman says. "How do we help people enter the industry?"
Crossman stresses the networking opportunities available to students at the event, not only with the panelists but also with anyone attending that may be on the peripheries of the industry. He goes on to highlight that now is a great time to enter the industry due to the abundance streaming services available and to the significant increase in sales of recorded music.
"Ontario alone has 20,000 full-time jobs in live music. So the province of Ontario has recognized our music as one of three economic advantages that they hold over other provinces," says Crossman.
The event will kick off with a speech on a general overview of the industry and its opportunities from Vel Omazic of Canada's Music Incubator.
One of the panels is "Careers in Song," moderated by CBC London's Chris dela Torre with songwriter and producer Dayna Manning, artist manager Matt Powell and London-bred musician Khardiac.
The third panel, "Music Production Hub," discusses London's role working with Western University, Fanshawe College and the Ontario Institute of Audio Recording Technology. It is moderated by Roozebeh Showleh of Runout Records.
"The music industry is all about relationships," Crossman says. 
The final panel of the day, "Artist Accelerators," discusses the jobs that place an artist's music in other mediums like film and television and is moderated by Dan Wylie of Classic Rock, FREE 98.1 FM.
The event is also peppered with performances from Khardiac and fellow London musicians Carly Thomas and Chad Price.
"Hopefully this plants a seed in people and arms them with knowledge," Crossman says. "For every musician on stage there are a dozen people behind the scenes."
Music Career Day runs from 9 a.m. to 4 p.m. on Friday, Nov. 17.