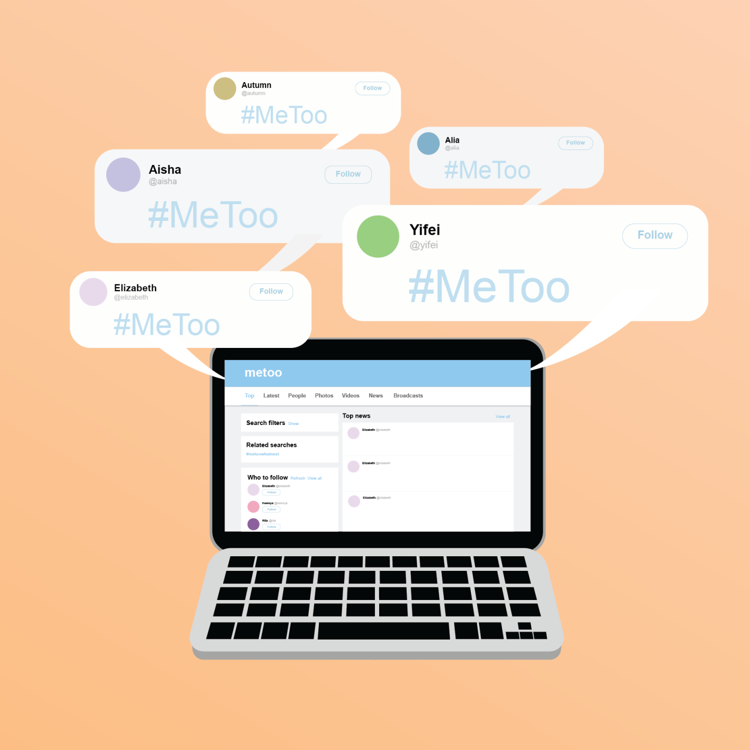 Over the past few months, two words have been brought to the forefront of the media: Me too.
While Harvey Weinstein's actions largely sparked the #MeToo movement, it has since developed into an international conversation about sexual violence, harassment and social accountability. A London-based advocacy organization called Big Hearts, Big Change is localizing these conversations on Jan. 18 by hosting a #MeToo fundraiser at the Best Western Plus Lamplighter Inn & Conference Centre.
Zoey Dassios, the founder of Big Hearts, Big Change, explains the event aims to highlight the importance of the #MeToo movement here in London. While #MeToo has created a platform for women to discuss their experiences with sexual assault and harassment, Dassios believes that we need to take things one step further by taking action in our own communities.
"Every single #MeToo story is important, and they add up. We need to take those moments and share them and turn them into something empowering," says Dassios. "By doing that, we can hopefully stop those moments from happening."
The event will raise money for Anova, London's sexual assault centre and women's community house, and the Beautiful Truth Leadership Retreat, an initiative which aims to empower young women. 
Dassios emphasizes the event will be both entertaining and educational. It features performances by Toronto-based comedian Aisha Brown, the Sarah Smith Band and DJ Empyrean, as well as talks by Emma O'Connor of Femme Force Fitness and by spokeswomen from Anova.
Big Hearts, Big Change was founded in 2017 with the goal of raising awareness for a variety of local causes in London. Dassios explained the idea to create the organization rose from the desire to specifically bring awareness to #MeToo.
"The event came first. It was something I was passionate about and wanted to do," says Dassios. "As I started getting organized and getting going, I realized we needed an organization to back it up and to run it. So we worked backwards from there."
As a result of the #MeToo movement, sexual assault has been widely discussed across the globe. The movement started in the film industry when female actors shared their experiences with sexual assault, and it grew as women in all fields and positions started sharing their stories.
"It's great that people in positions of influence and power are bringing awareness to the issue because it's important and it's something that transcends every culture and generation," says Dassios. "All this stuff in Hollywood is great, but it made me ask 'What about our daughters? What about right here in our backyard?' "
Dassios highlights that speaking out against sexual misconduct and hosting events like the #MeToo fundraiser are steps towards real change. She encourages everyone from London and Western University's community to attend the #MeToo fundraiser next week on Jan. 18 and to learn more about both Anova and The Beautiful Truth Retreat. 
Tickets for the fundraiser can be purchased through Eventbrite on Facebook.