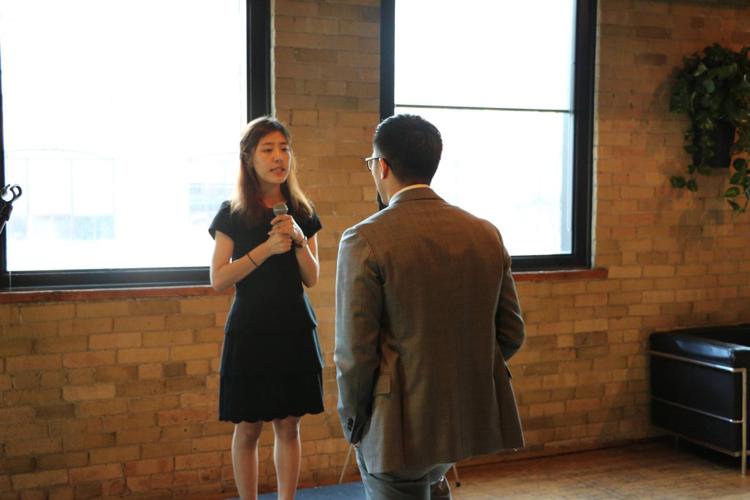 When many think of North Korea, stories of its repressive regime, nuclear weapons program and out-of-touch citizens come to mind. Now, one North Korean refugee plans to share her story with Western University students.
On Oct. 16, the Western chapter of HanVoice — an organization that aims to bring awareness to the North Korean human rights crisis — and the Political Science Association are hosting North Korean refugee, Ellie Cha, to talk about her experience with censorship, her escape from North Korea and her struggles adapting to South Korean life. 
Cha is the fourth person to partake in the HanVoice Pioneers Project. Every year, HanVoice has brought North Korean speakers to university campuses to speak about their experiences and empower activists about the North Korean human rights movement.
According to the HanVoice website, the Pioneers Project is a six-month program that annually offers a North Korean refugee special training in advocacy and leadership, along with an internship with a Canadian Parliamentarian.
John Lee, third-year medical sciences student and president of Western's HanVoice branch, says that Cha was the daughter of a high-ranking official in the North Korean government. Although she once lived a fairly privileged life, that prosperity came to an end after her father lost his good standing with the government.
Like many North Koreans, Cha's family soon began struggling with their economic situation. Due to her father's tarnished reputation, their future looked bleak. 
From there, she had to cross treacherous terrain, while avoiding authorities, to apply for asylum. However, her family was arrested by Vietnamese officials and moved around from country to country before they finally got transferred to a refugee camp.
Cha's speech brings an opportunity for students to see the humanitarian issues that plague the country.
"It's a once in a lifetime chance, really. It's not everyday that you get to talk to a North Korean defector or North Korean for that matter," says Lee. "[The country is] very secluded, and not a lot of information goes in or out."
He says the event will educate students about the deplorable conditions in North Korea.
"The refugees are the best representatives of their country because they understand what it's like to actually live there," says Lee. 
Lee hopes that this event will get more students to take interest in the issue. 
"As students who are part of an international body, we need to be well informed about the issues that affect other parts of the world. There's awareness for a lot of other countries with [poor human rights records], and I want people to know that, in terms of humans rights abuses, North Korea is no different than those countries," says Lee. 
The talk will be held at the 3M Centre, room 3250 from 7 to 8:30 p.m. on Oct. 16.