Representation and welcoming spaces are becoming a growing conversation on campus. With the trans teach-in on Wednesday following the arrival of Jordan Peterson last Saturday, it's apparent student programming is working towards opening up the campus to more conversations.
Spearheading the Emergence Queer Arts Festival to keep the conversation going are Emma and Marta Croll-Baehre. The two sisters are hoping to make the arts festival a night to remember featuring cross-disciplinary performances and art ranging from drag, spoken word, visual arts and music. 
The event will take place in the International and Graduate Affairs Building atrium on Friday, March 24. This year's theme, PULSE, pays homage to the tragic shooting at the Orlando nightclub last summer.
The sisters will also host the event to bring life and hospitality to newcomers and veterans. 
One of the most notable performers of the night will be R Flex, local musician and artist known for his hard beats, synths and artistic performances. Marta also looks forward to the appearance of James Bailey, another R&B-esque performer gaining traction from Toronto.
Emma mentions that all of the featured work are from rising artists to stay true to the festival's name.
"Because it's an emergence art festival we are going to be having a lot of emerging performers so slam poets, spoken word poets, up and coming musicians," she begins. "It's definitely open to a range of efforts but equally exciting all round."
With respects to the current campus climate, both Marta and Emma believe this is an apt time to create spaces where queer arts are appreciated in the Western community. Due to the lack of protestors at Peterson's event and the media's perceived reception from Western students, Emma stresses the importance of representation of different opinions and art at Western.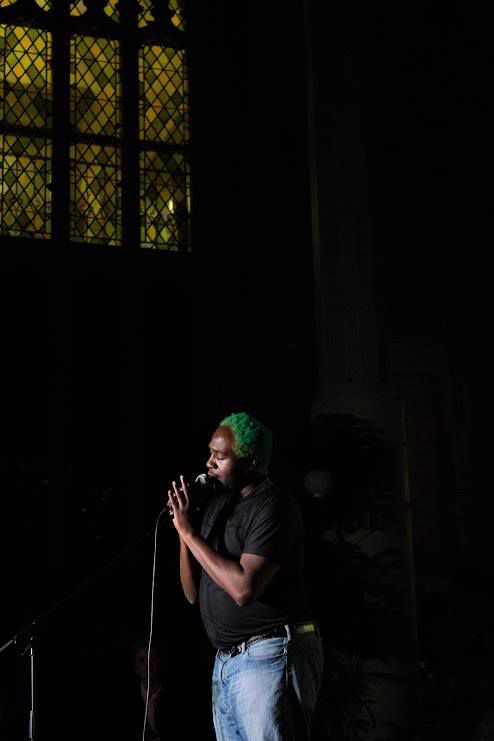 Bridging the gap between the Western community and London's LBGTQ+ scene is a vital step in showing that those within the community are heard, respected, understood and have a platform to share their stories in a creative way. 
"I think our institution is quite conservative and I think there is an absence of LGBTQ+-based events on campus and arts events in general," Emma states. "So I think that this is an ideal amalgamation between the two particular communities in order to demonstrate to people on campus, and the broader London community, that these two areas of the arts and LGBTQ+-based initiatives are important and imperative showing people that there are more than tolerated but accepted."
Offering a night of queer performance art is an opportunity for the sisters to serve a community that is silenced on Western's campus, and with recent events considered, they are thrilled they had the opportunity to plan this year's festival. Emma and Marta are ready to open their arms and embrace everyone who attends the Emergence Queer Arts, assuring that all who come are welcome and safe at the event.
For more information on Emergence Queer Arts Festival can be found on Facebook.