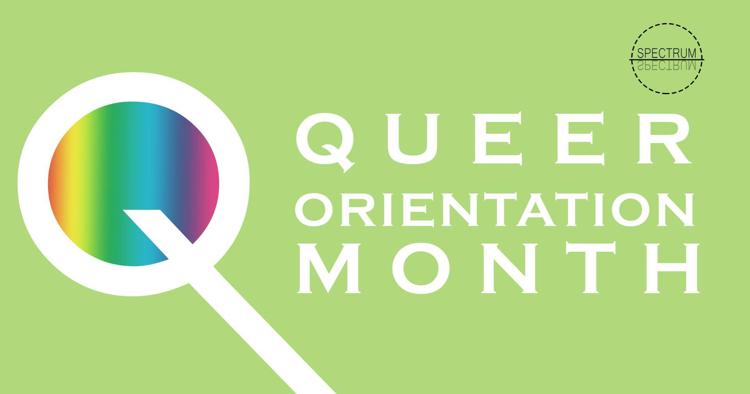 Spectrum UWO kicked off its Queer Orientation Month on Wednesday with a promise of events geared toward LGBTQ2+ students.
The events are aimed at ensuring students have access to essential resources during their first few weeks at Western University.
"PrideWestern did a survey last year and found that a lot of LGBTQ2+ students felt that a lot of resources weren't properly being communicated," says Lily Wilde, vice-president finance of Spectrum UWO. "A Queer Orientation Month will help promote this sense of community within the LGBTQ2+ community and provide a safe place for these students." 
The orientation month, hosting over 10 events, is a collaboration between PrideWestern and Ally Western; it marks the first time queer-oriented programming has been organized for first-year students. 
Social Science Students' Council and the Science Students' Council have provided financial support for the events.
The next event, the First Year Orientation Panel, takes place tonight at 6:30 p.m. in Room 269C of the University Community Centre and will feature a panel of upper-year students discussing specific LGBTQ2+ tips and advice.
Other events include the Trans On Campus Panel, running Sept. 14, and the General LGBTQ2+ Discussion Group, running Sept. 19.
Events like the Neurodivergent/Disabled Discussion Group are ensuring that every member of the community has a safe discussion area. The event page specifies that no diagnosis is necessary to attend the group.
These events offer students opportunities to communicate with other queer students on issues of sexuality, sexual health and LGBTQ2+ resources.
Aside from panels and discussion groups, there are also events like Safe Space Yoga, which offers students a chance to relax, meditate and improve mental wellness, and a Gaymes Night, complete with board games and video games.
Be sure to check out the full list of events on Spectrum UWO's Facebook page.