Listen up, guys of Western! A man with good style is definitely attractive. Fourth-year BMOS student Vigeash Gopal shows us how easy it is to ditch your boat shoes and look good with minimal effort. It's all about pairing simple items to achieve an effortless but head-turning look. 
So yes, it's possible to roll out of your bed and look this good while remaining on a budget.
Vigeash started this outfit with a plain white tee, a staple item that every guy has to have in his wardrobe. A plain white shirt gives you a simple canvas to work with and allows endless possibilities.
Next, let's talk about comfort. You probably have a day full of class and your main priority is functionality and comfort, so ditch the sloppy sweats and choose joggers instead.
Flare pants have been ditched; slim-legged pants are in. The elasticized ankles give a higher cut to the pant leg and allows you to play around with high or low cut boots.
Chelsea boots, first designed in the Victorian era, perfectly pairs with this outfit whether they're leather, suede and even rubber. Chelsea boots can be dressed up and down while still achieving that cool street-style look. 
Vigeash proves layering is key. Throw on a light jacket to get your outfit from plain and typical to GQ potential. Leave the jacket zipped open and stick to earthy-neutral tones for this fall season.
Accessories are always important:, they can either act as statement pieces or timeless items. Featured here is a timeless watch with striking gold detailing. The price might seem steep at first, but look at it as an investment because you will definitely get a lot of use out of it. 
So, are you thinking of giving this style a try? 
Vigeash suggest referring to Pinterest for style inspo! Think casual and practical.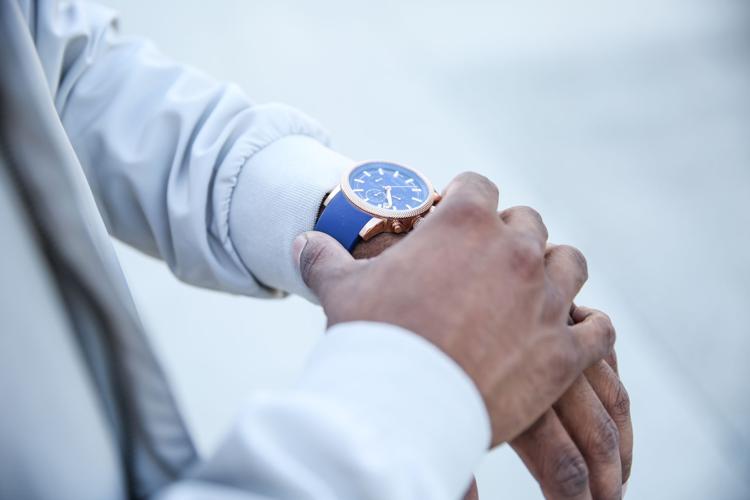 Where to Get it:
Jacket: Zara. A neutral colour such as beige allows you to infinitely match with other outfits.
Watch: Michael Kors. Get a large face to draw in attention but a solid band to allow for versatility.
Joggers: Express. These easygoing pants go with everything! T-shirts, hoodies, sweaters; you name it.
Shoes: Steve Madden. High-cut shoes are all the rage now. These suede shoes add texture to your outfit.