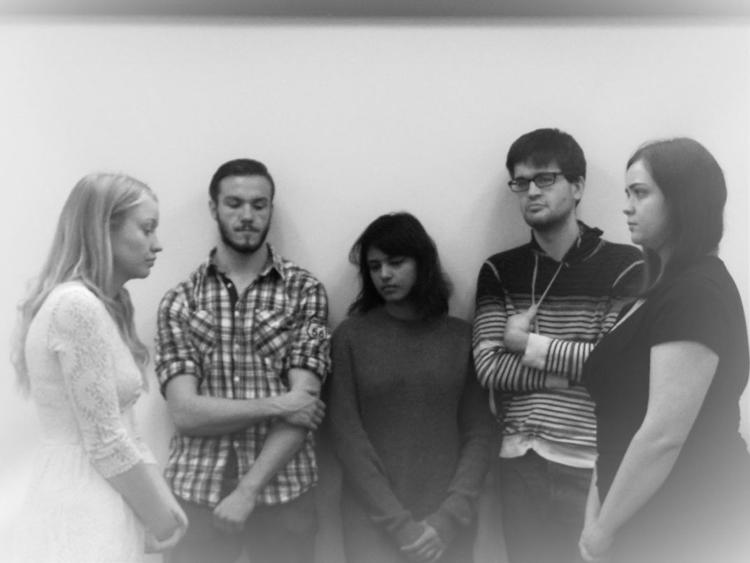 For years, mental illness has stricken the health of university campuses world-wide. Students often fell victim to depression, anxiety or trauma as a result of being in an environment where good grades mean lifetime careers.
Of the many initiatives that combat these issues, sometimes the best form of healing is through art.
That's why students from the theatre studies program have been working arduously on a play titled Squalls of Glass. Supported by the Department of English and writing studies, the Faculty of Arts and Humanities and the Hume Cronyn Funds, Squalls of Glass explores mental health in a narrative and dramatic fashion.
"It's a play talking about young adults dealing with how to get over the struggles of mental health and it centres on suicide and how others deal with suicide after the loss," says playwright Meg Cormack, third-year English honours student.
Inspired by Edward Albee's Who's Afraid of Virginia Woolf?, Squalls of Glass dramatizes relational problems in a didactic fashion — revealing how we might resolve and cope with loss and trauma.  
"It was really interesting to develop the mental health aspect," says Cormack, "and see how do we explore, through art, something that personal and introspective and make it more real. I think that's really what I tried to develop through the writing process."
Jessica Trainer, fourth-year English student and editor of the play, believes that it was important to give the audience a sense of hope in dealing with mental illness.
"We wanted to confront mental health issues head on but also to leave the audience with some hope," says Trainer. "We want the audience to be left with some semblance of 'maybe they will be okay and maybe they can work through this.'"  
George Ramos, English PhD candidate and part-time course instructor, has worked closely with each student involved in the play, ensuring that their ideas are honed and sharpened to be the best that they can be.
As far as art goes, Ramos strongly believes in its inherent ability to bring to light issues that are difficult to talk about.
"[Art] is such a beautiful and comprehensive process of therapy and healing," he says. "Indispensable in today's world and often forgotten.
"The act of writing a play or creating anything – music or poetry – is really a process of coming to terms with whatever struggles you might be having on an everyday basis," continues Ramos. "I think the creative process helps the artist or even the audience member give structure to pain and loss. By doing that it allows the artist and the audience to enter a comfort zone within the storm as it were."
Squalls of Glass is a play that is both empowering and telling — it brings to light the realities of mental health in the form of art. Be sure to come out and watch the product of a handful of student's hard work and creativity.
The play premiers Friday at 7:30 p.m. in the McManus Studio Theatre at the Grand Theatre. Tickets are $5 for students and will be sold at the door.