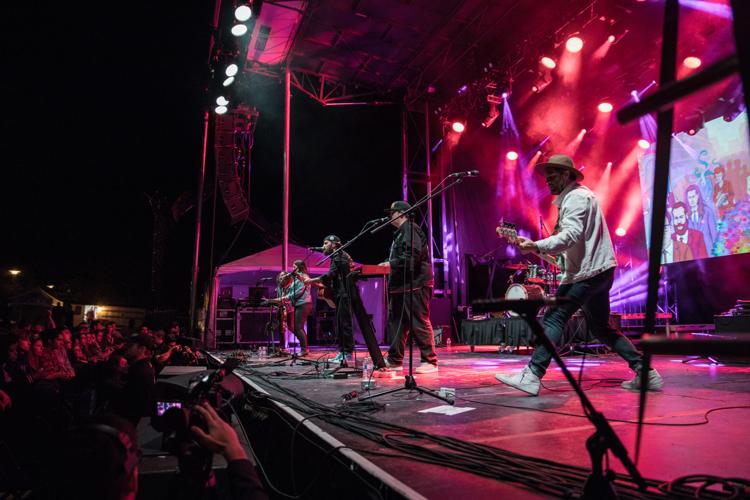 Wrapping up the first week back at school, the University Students' Council hosted its third annual Purple Fest on Sunday night, a more relaxed — albeit no less successful — iteration of the popular event.
Students of all years flocked to University College Hill for a night of carnival games and music led by The Strumbellas, Terra Lightfoot and Fat Chance.
Attractions at the carnival included inflatable obstacle courses, basketball hoops and rock climbing. Students could load up on free popcorn, cotton candy and snow cones as well as goodies handed out by sponsors.
The six-piece Strumbellas dominated the night, adding liveliness to the chilly Sunday. Composed of two guitarists, a drummer, a keyboardist and a violinist, their set was built on foot-stomping rock like "Shovels and Dirt," with the occasional piano-led jaunt over warbled vocals. They closed with their Juno award-winning song "Spirits." 
While the band's music was enjoyable, their between-song banter eventually turned into filler, including a race between a band member and a concertgoer.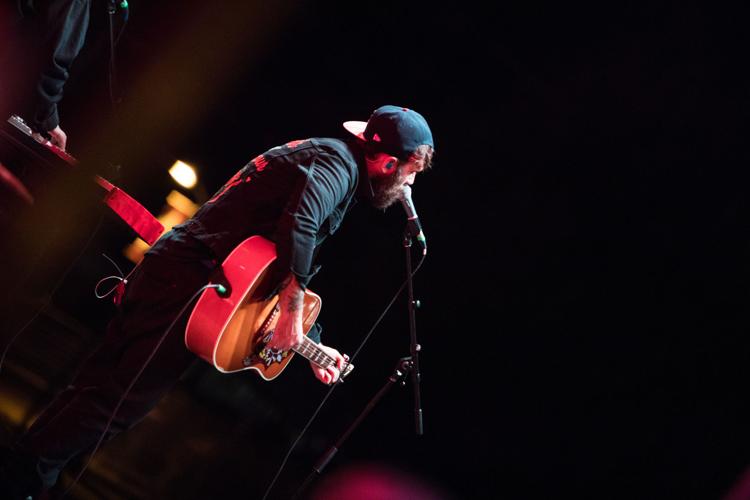 Regardless of the filler, many people seemed to enjoy the concert. 
"Didn't really know the Strumbellas, and it was cold as balls, but it was worth it," says third-year geography student Chris Branting.
There were also many returning Purple Fest attendees. Second-year political science student Kayla Fiala and Melissa Wong, a second-year BMOS student, returned to see the Strumbellas, as well as to support their friend playing in Fat Chance. 
Others showed up for the fest itself.
"Last year, we were all new, and now we all know each other so it's a nice experience," said Petra Samardzija, a second-year medical sciences student.
Before the Strumbellas took the stage, Terra Lightfoot performed and was backed by two guitarists, a drummer and a keyboardist. Her more bluesy tone and rhythm took the fest into the night time, as she mixed in a little varied, faster rock into the set.
Fat Chance's three guitars and drum setup was accompanied by the bongo and tambourine while their music sounded like the lovechild of Brian Wilson and Pearl Jam. Outside of a few mic issues, it was a good showcase.
With Purple Fest out of the way, it's officially back to business for Western University students.