The lights come up to display a simple room filled with twelve people at a table. The scene never changes throughout the performance but the audience is treated to a raw, insider's view of jurors discussing a homicide trial.
It's this personal, atmospheric experience that Theatre Western will be providing with their fall play, Twelve Angry Men on Nov. 16-19; adapted by Sherman L. Sergel and based on the film by Reginald Rose.
While the play is an adaptation, it will feature a handful of unique surprises that may spark conversation after the show. Although the title suggests an all-male cast, Theatre Western has decided not to include gender specific roles.
"This gender-blind and colour-blind casting in the theatre world is a mechanic to provide opportunity," explains co-director Jack Phoenix. He adds that it's an important action to take because although the screenplay is based off an older show, the world today is more progressive. Also, the decision allows for more inclusivity amongst Western's broad talent.
Phoenix continues that the play will touch on societal and political themes which are, unfortunately reoccurring.
Producer Sarah D'Aurizio notes that "The show has a lot to do with prejudice, personal bias, the injustices that happen within the legal system … The Brock Turner case was huge while we were choosing this play."
Co-director Danny Avila agrees that the play is both timely and relatable. "The very first thing that Jack [Phoenix] and I intended when beginning rehearsals was we need it to feel as alive as possible," he says.  "So it's an energetic group. The whole premise of the show is that you're there with 12 people enclosed in a single room. We want you to feel the energy, the heat."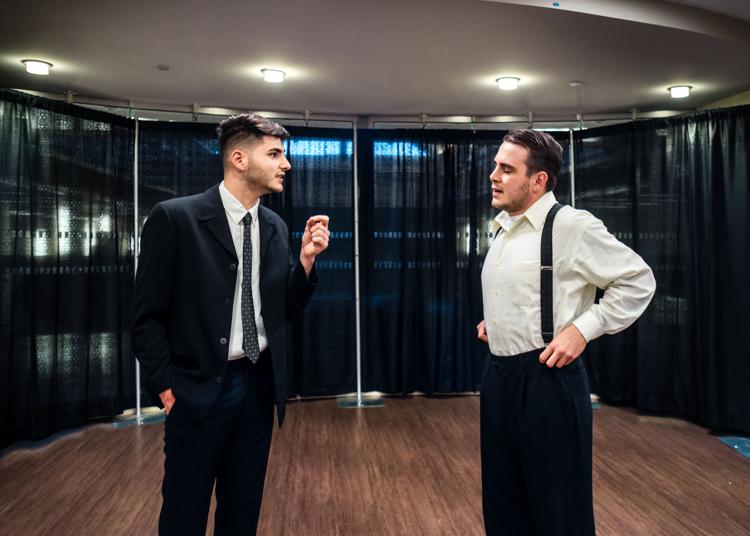 The play will make use of a "round stage" encircled by the audience in hopes of creating a feeling of enclosure and intimacy with the performers.
Avila explains that this set-up encloses the audience as well as the jurors, creating the feeling that "we're in it together, working towards the goal of seeking the truth."
He adds that they hope to challenge the "clean" procedural ideology of the justice system by imposing it upon complicated human beings.
"It's absolutely exhilarating to see how the two clash and to see how cognitive bias and prejudice and listening to one another as human beings will affect someone's decision," he says. "Seeing how a simple task of choosing whether someone is guilty or not is so much more complicated than it seems."
To see how this original adaptation unfolds, tickets can be purchased online for $18.65 or $15 with cash in the UCC atrium Nov. 7 – 11 and 14 – 16, between 10 a.m. and 4 p.m. Doors open at 7:30 p.m. and the show begins at 8 p.m. Nov. 16-19.