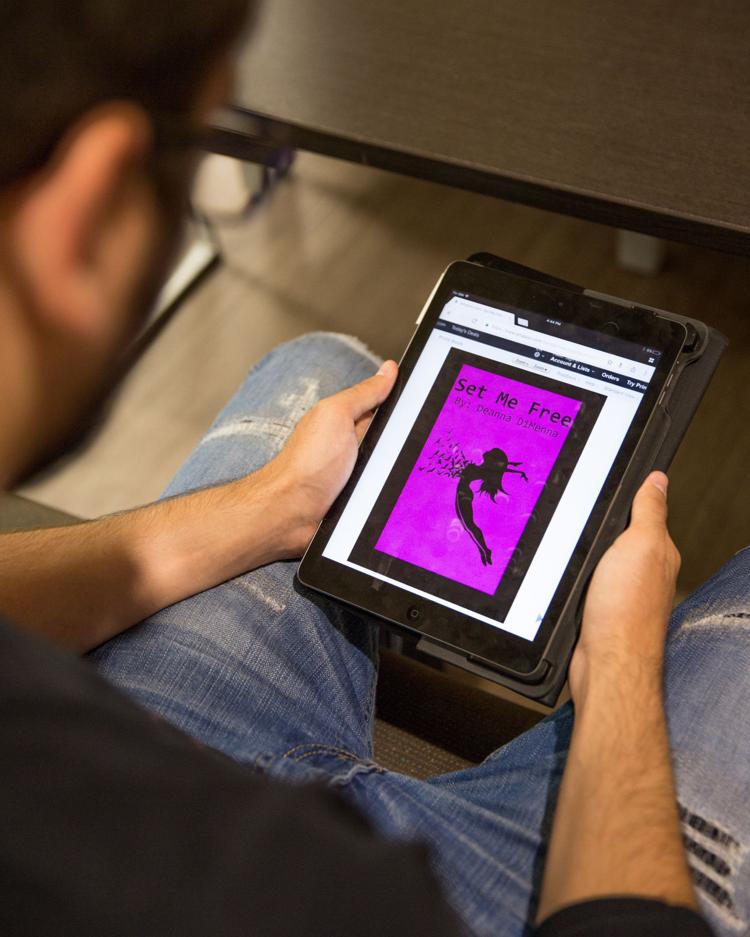 For every aspiring writer, there's the dream of one day getting published. Unfortunately, the road to publication is peppered with potholes and tollbooths — time, money and competition all play a role. It's a tough journey, unless, like Deanna DiMenna, you do it all yourself. 
DiMenna recently self-published her first novel Set Me Free, a university-set romance inspired by her own relationship with her husband, whom she met studying at Western University.
She graduated from Western in 2006, and during her time there, she wrote for the Gazette, the writing centre in Weldon and Q Magazine in London. She now teaches high school English in Windsor.
"The whole process took around five years, including two years I had to set aside to dedicate my time to being a mom and a teacher," DiMenna says.
The simple act of finding the time to write was a huge factor for her, stealing minutes whenever she could.
"Every minute was precious," DiMenna says.
Self-publishing her novel meant more than typing it into Word and sending it to a publisher. She had to format her manuscript for both print and Kindle, obtain an ISBN from the government and design the book cover.
"It was challenging since I had not used Photoshop since the '90s," DiMenna says.
She used the Espresso Book Machine to print, bind and cover the physical copies, adhering to the machine's standards for manuscripts. This is all without mentioning the heavy editing and second guessing that goes into any novel.
In the end, though, taking the independent route can be its own unique reward, perhaps even more so than the conventional method.
"It allowed me to take real ownership of all the work that went into the book," DiMenna says.
The art of self-publishing means that each step is truly your own, and all the more satisfying for it.
Set Me Free is available on Amazon Kindle, published July 2017.