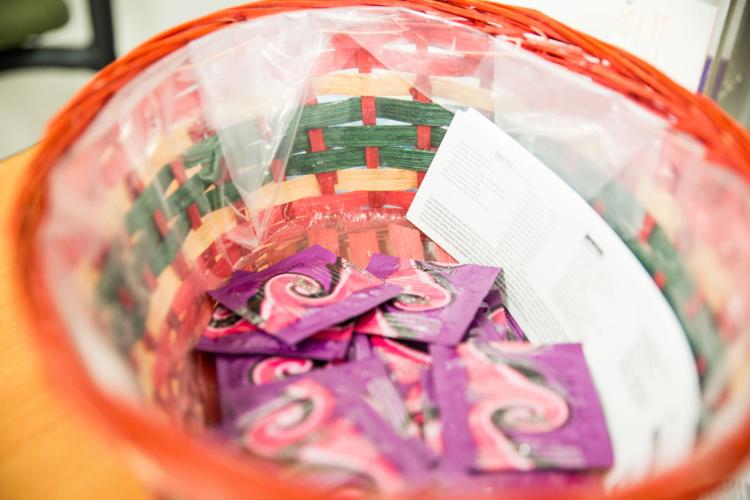 Everybody has sex. But not everybody may be having safe, protected sex.
Sexually transmitted infections are not a common ice-breaker on a first date. While it may be an awkward conversation, it is an important one to have in a relationship.
Dan Flaherty, communications manager of the Middlesex-London Health Unit, wrote in an email that there has been an increase in sexually transmitted infections across the province, especially chlamydia and gonorrhea. He also reported an increasing trend of STI testing at the Health Unit's clinic between 2015 and 2017.
"We have found that some people may believe that testing is not easy, but the truth is that it is as easy as peeing in a cup," said Flaherty, adding that STI testing at the Health Unit is free, confidential and does not require a health card.
Despite STIs and STI testing being on the rise, many believe that there is still a lack of conversation surrounding sexual health.
Treena Orchard, associate professor in the school of health studies, said that the stigma of STIs is not unique to Western University's campus. She explained that people tend not to have adequate discussions about sexual health in North American classrooms or everyday conversations.
According to Orchard, this stigma stems from the way people talk about — or don't talk about — sex.
"Sex is seen as something that sells; it's very commodified. We're very interested in anything that has to do with sex,… yet it is seen as taboo," said Orchard. "Those are two entirely different ways of looking at this complicated phenomenon."
Orchard further expanded by stating that the stigma associated with sex has been in place for centuries and that sex can be found in the law, ideas about religion and rituals. Many also tend to associate sex with morality, which leads to judgments about people with STIs.
"There's very old, long-standing associations with women with STIs," said Orchard. "That they're easy women, loose women, women as being predisposed biologically as sort of a repository for STIs. These are some problematic stigmas."
Orchard also listed gay men and sex workers as minority groups that are often regarded as being more promiscuous or having more kinds of infections, which is false. Another myth, according to Orchard, is that older people do not have STIs; she pointed to the rising rate of STIs among baby-boomers as an example.
In order to change the way we talk about sexual health, Orchard believes that we must change the way we talk about sex.
"People often call it 'play,' " said Orchard, referring to sex. "We have to be taught about sex in very different ways.… There's so many fears surrounding it. Things need to change in a very early age and only then will we approach it differently."
Due to the STI stigma, Orchard said that there are special dating sites for people with herpes and HIV.
STIs can be prevented by using a condom. Flaherty reported that thousands of free condoms were distributed at the Health Unit's STI clinic and to community partners last year.
However, Orchard said that giving away free condoms is useless if people aren't talking about sex productively. She also said that many women do not tend to carry condoms, fearing that they might seem too eager or promiscuous.
"There's fun, interesting and smart ways to talk about sex that are going to be a lot healthier and yield better sex," said Orchard. "Life's short — you shouldn't have bad sex."
Talking about sexual health is part of a healthy relationship. By opening up discussions about STIs, it can enhance trust and honesty in a relationship.