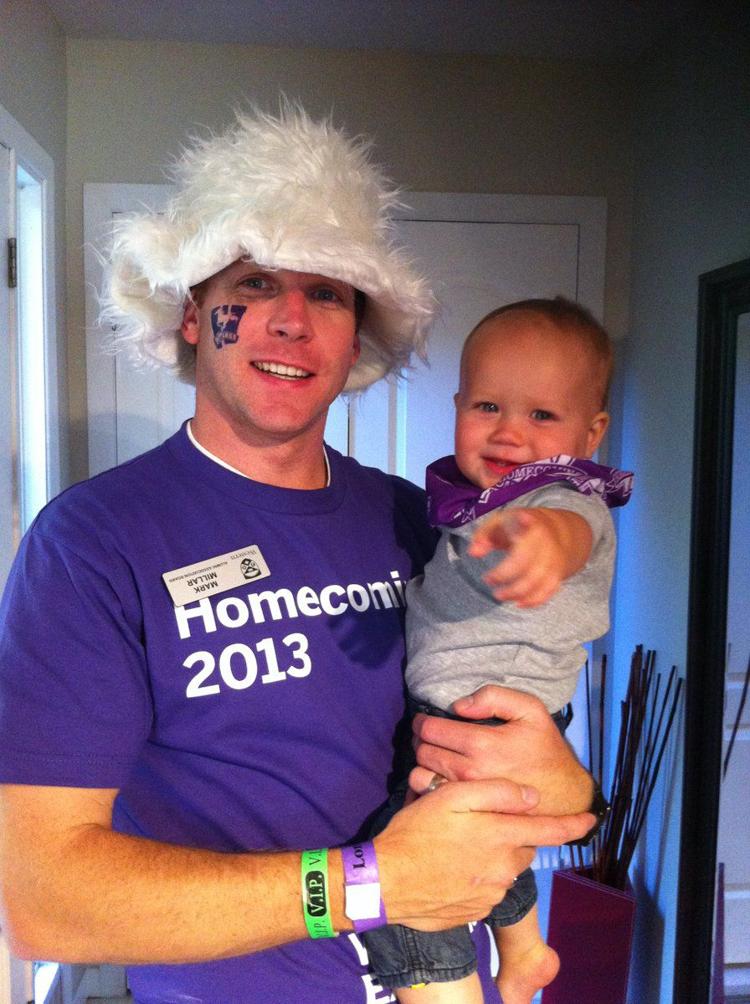 Every year, Western University's prideful Homecoming reaches out to its 290,000 alumni and hopes to bring as many of them as possible back to London for a fun-filled weekend. However, the Homecoming we see to today is very different from what it used to look like. Two Western alumni relive their Homecoming moments with the Gazette.
Robert Nash, BA'66
Nash has attended Homecomings for many years and recollected countless happy memories throughout his years.
"Back in the day, … we didn't have any social media, so the football games were much more exciting," said Nash. "One of the other big events was the parade."
The annual parade is no longer part of homecoming, but used to be very popular among the community, always having high attendance and attracting audiences of all ages. The parade featured many sources of entertainment programming, including various bands and dancers. 
Although Homecoming is an event dedicated for alumni, Nash also believes it is equally important for current students.
"I think that all alumni understand that Homecoming is about contributing to the student experience," said Nash.
However, the sudden changes to Western's Homecoming dates last year challenged that student-experience mentality. Although the decision had its effects felt by Western students and alumni, Nash remains optimistic.
"Western does a great job to connect with its alumni … although last year was a setback, I think that, in the next few years, we can surpass the level we were at," said Nash.
Mark Millar, H.BSc'04 and Homecoming chair
This Homecoming will be Millar's eleventh year (fifth as homecoming chair) being involved with the planning and organization of the weekend.
"I truly didn't understand the scope and magnitude of how incredible our Homecoming is until 2006, when a friend of mine recommended that I come back," said Millar.
Although Millar did not attend Homecoming during his years an undergraduate student, that first year back was an eye-opening experience.
"I remember I was helping out at the Welcome Center at Alumni Hall, and there was a family there with three different generations of Western alumni," said Millar. "It was pretty cool seeing three generations celebrating and enjoying the event."
When asked to share about some of his favourites Homecoming memories, Millar recalled a time when Mustangs displayed a tremendous amount of school spirit. During one of Western's recent homecomings, London was hit with raining, almost sleeting weather. However, despite the stormy conditions, Millar was happy to see alumni still cheering on the football team and attending celebratory events.
Millar also hopes to raise awareness on what Homecoming offers to graduates.
"I talk to a lot of people over the weekend every year, and very commonly they would say they wish they knew about all these events that are available," said Millar.
In the past, Western has held events such as "six degrees", a social networking event for young alumni, and golf tournaments.
The evolving nature of homecoming ensures that there will always be new and exciting events for alumni to attend. 
"We try different things to make sure we're offering different programming to reach the widest range of alumni possible," said Millar.