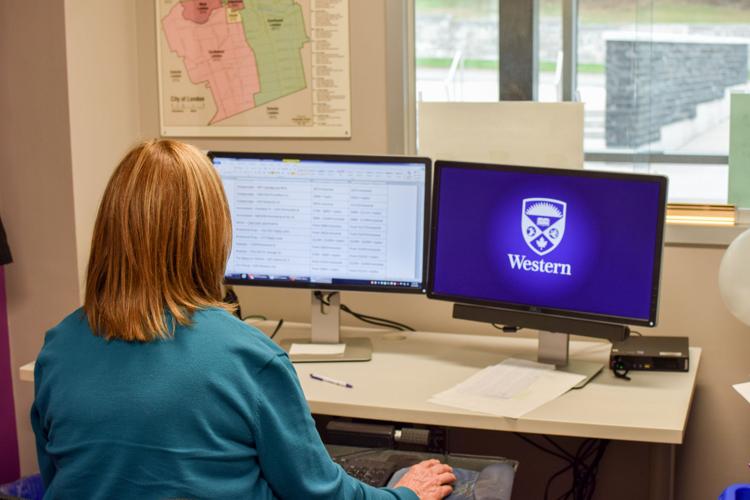 If moving into residence is a big change for students, then moving out of it is a whole new ballgame. Nothing makes you feel more like a real adult than having to buy your own groceries and snarling at roommates who leave the lights on.
Thankfully, Western University doesn't completely drop you off into the deep end after first year. The university's Off-Campus Housing Services has plenty of resources to help you find a place to live and enjoy your time living there.
The site has links to Ontario's rental laws, an information sheet for parents and a blank roommate agreement form.
A popular resource is the public rental listing system. Prospective renters can see hundreds of available rentals, complete with photos, maps and prices.
Of course, it's important to point out that those listings are from private landlords, so the university is not involved in the actual rental process, but the website itself can still be helpful — especially for anybody looking to avoid a rental agency.
The off-campus website also has listings for garage sales — a page that gets busy towards the end of April when students start to leave for the summer. Browsing garage sales, and taking fixtures from graduating students who don't need them anymore, can be an effective way to furnish your new apartment, 
As far as actual support services go, Western offers a few different things. First, there's housing mediation. Glenn Matthews, mediation officer for both Western and Fanshawe College, helps students with any disputes related to living off-campus.
"It's almost like any service on campus; a lot of students don't know about it until they need it," he says.
Still, Matthews adds that they receive about 1,800 requests for help from students every year. Those calls can range in subject from landlords violating a lease to noisy neighbours.
Working in tandem with the mediation office are Western's off-campus advisors. They're a group of students trained to give advice and answer questions on pretty much any housing-related issue.
"I can't be in the office 24/7," says Matthews. "So we hire students to be on call to deal with things after hours and on weekends."
Even if there aren't any issues, Off-Campus Housing can still play a role in the rental process. Staff at Ontario Hall will review any lease for free, and they'll be sure to point out anything an inexperienced renter might not understand.
People like Matthews are trained to go over leases with students who have no experience. The Off-Campus office can spot missing pieces in the contract, such as who is responsible for grass cutting or whether the landlord will change a house's locks.
"We tell students that verbal is useless," Matthews says. "They need to get any promises written into the lease."
In general, the Off-Campus Housing website is one you'll want to check out when you start renting for the first time. It has all sorts of resources that make life easier; most questions you may have about living in London can be answered there.
From local bylaw information to personal budgeting worksheets, the website can definitely make most aspects of off-campus living easier.