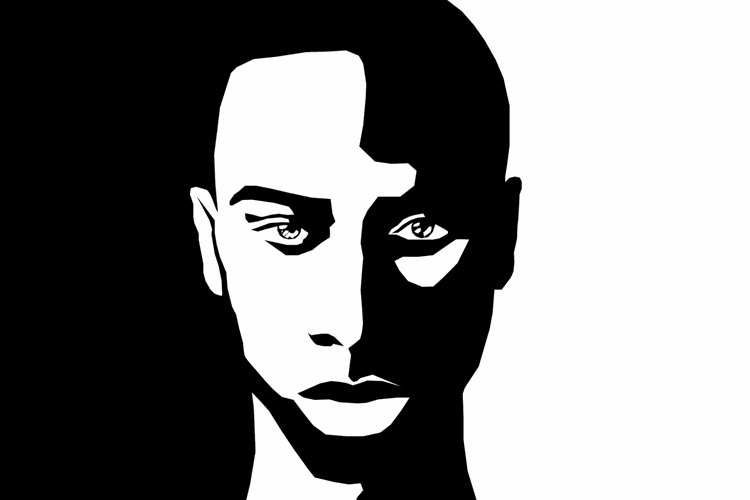 CAUTION: Note sensitive language in para 7, 9, 12, 15 and 18.
When I was young, my mother never told me I would have a big, black cock. She told me to stick to my studies because I was a bright, young boy who did not need to end up "getting some young girl pregnant." My father seconded my mother, insisting that I was a genius and that I should wait for marriage before "messing with some girl." Both of my parents wanted me to study hard, find a Godly woman and stay in the church to live a Godly life. Neither of my parents, however, could have predicted I would move away to London, Ont., denounce Christianity and announce I like men.
The devastation my parents experienced when they discovered I was gay was heartbreaking. After catching me watching white, gay porn, my mother wrote me a letter saying she knew I was gay and wanted me out of the house so I would not influence her other children. My father asked me behind fogged glasses why I did not return to the church. My response, always defensive, was that God is not real and the Bible is a book of fiction. What I really meant to say was that I prayed for God to make me not gay, but he did it anyway; no all-loving Christian God would do that.
When I permanently moved to London, my new religion became finding a home. I would frequent Lavish Nightclub, the only gay bar in town, alongside my best friend while on the best drugs either of us could find. We were talented, good-looking black boys who would sweat all over the dance floor, voguing, chanting and singing along to the music that was just too loud for our voices to be heard. The difference between him and me was that when the music stopped, he would return home to speak with his mom on the phone, and I would sit nearby waiting to hear the "I love you" on both ends before the phone clicked.
The love I needed could not come from a mom or dad. The love I needed, in my mind, had to come from my community. In London, however, I struggled to find anyone who looked like me. 
The men often had white skin and would ask questions like, "Where are you from?" before divulging some cruise or vacation they took with their family to Jamaica. I would often reply nicely, too kind to ask whether they saw my survival as genius or emblematic of a bright, young man. Eventually, my new religion led me into the home of my best friend's best friend.
In her home was a white South African woman who despised blackness.
She would casually say "nigger" around me and my best friend. When we confronted her, she said she was not speaking about us.
To her, we were "different"; we were not the thugs who robbed her home during the early post-apartheid years.
Instead, we were the bar-star fags who sashayed for her in her living room. This deferral from black hyper-masculinity felt like acceptance.
I convinced myself I was okay with being hated for my skin but loved for my femininity. My parents had already taught me how to be loved and hated at the same time. Her home felt like my home. 
But one day, my best friend relayed an argument between him and the South African woman. She had told him it was okay for me to come over, but that I would have to pay for blow this time. He had snapped back, saying, "You can't offer someone drugs and then tell them to pay for it if they take it."
Just then, he heard the word again: "nigger." So he had run to the kitchen, pulled out a knife and said, "If you ever say that word again, I will kill you."
Very suddenly, the look in the South African woman's eyes changed. In the hollow of her gaze, my friend said he could see in the reflection of her eyes the return of the black South African thugs she hated.
He fled her place, weeping. Now he, too, knew the pain of banishment from one's home.
There was no "I love you" from either him or this surrogate mother: only the word "nigger" echoing in their conversation. 
At the time, we were both learning anti-blackness and how to hate ourselves in new ways.
The thuggish stereotypes we resisted were suddenly the caricatures we needed to become in order to get the men we wanted. The white men in London asked us insistently about our "chocolate dicks" and whether we had "big, black cocks." We were expected to enact the hyper-masculine, hyper-sexualized fantasies of black men that white men wanted to emulate in the bedroom, only to kick us out the same night. Still, the need for a home pressed on us like a jungle-fevered script from an online porn. We could do very little but perform.
Since then, my best friend has left London and returned home to live with his mom, and the racist South African friend now lives in China with her nigger talk.
But I remain in London, unmarried and smart like my parents said. But I have no LGBTQ+ community, at least not one in London that loves me like a home.