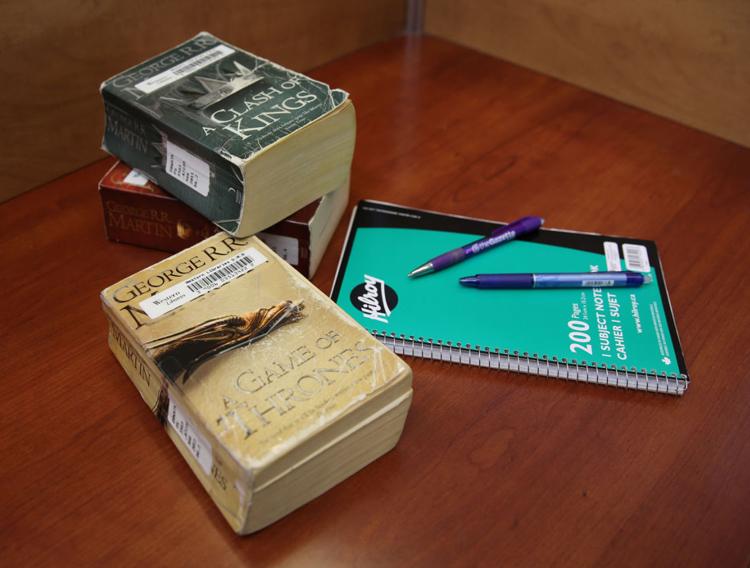 Ever wondered what it would be like to fight for your survival in a zombie apocalypse? Are you more interested in knowing who will sit on the Iron Throne and rule the Seven Kingdoms than you are about knowing the outcomes of the world wars? 
First-year courses can be a drag. They're introductory and general, but by second year the number of intriguing and offbeat courses grows.
History
Many history, political science and international relations students find themselves taking standard history courses in first year. Popular first-year history courses include Hitler, Stalin and Mussolini (1404E), Controversies in Global History (1801E) and Wars That Changed the World (1810E).
Although history buffs may love these courses, the second year options take things to the next level. Second-year history courses include Youth, Rebellion and Rock N Roll (2134B) where students get talkin' about their generation and analyze covers of Rolling Stone; In Pirates and Piracy (2188B), students learn to separate the myths and realities of pirates, and in Zombie Apocalypse (2186B), students discuss the anxieties that plague society.
English
Students who take first-year English courses will learn the basics of writing and reading at the university level with courses like Understanding Literature Today (1020E). 
Although in high school you may have been stuck reading Shakespeare, at university, upper-year students get to dabble in modern-day page turners. Two special-topic, second-year courses cover some of the most popular fantasy novels of the 2000s — Harry Potter (2092F) and Game of Thrones (2096F). 
Philosophy
Although there's an abundance of first-year philosophy courses from Introduction to Philosophy (1020E) to Reasoning and Critical Thinking (1230B), the program gets more interesting as the courses get more specific. For example, in second year students can take Philosophy of Food (2010F). In this class, students can spend a semester reflecting on food and wine and discuss topics like the role of food in gender and national identity. Additionally, while death is often a taboo topic, in Death (2073F), students discuss the subject openly. 
Kinesiology
Psychology of Human Movement Science (1070A) doesn't exactly scream fun. But in second year, kin students can choose specific sports to study including softball, basketball and football. In courses like Softball Skills (2193Q), students learn the fundamental skills and tactics used in the sport of softball. These courses embody the philosophy of "learning by doing," and they might even save you a trip to the Student Recreation Centre. 
Physics
While science courses like Introduction to Physics (0010) are theoretical and knowledge based, there is one gem that stands out in the department. Going Farther and Faster (2065B) is designed for non-science students and looks at examples in sports where physics has helped athletes "cheat" the wind or water to improve their performances. This course could help make you a better athlete and also get your science credit breadth requirement out of the way.