Taking the party out of Western
With its academics suffering in the early '90s, Western made it a priority to focus on improving its academics and shedding its party reputation. The results are now coming to fruition.
Applying to Western from more than 12,000 kilometres away in Bangladesh, fourth-year student Zahidul Hassan Sajid was aware of the University's fabled party reputation.
"That was one of the reasons I came here," he says with a chuckle. "[But] my teachers told me it's a really good school and not just a party school."
The 1990s were a bad time for Western. Applications were down. Entrance averages were slipping. Retention and graduation rates were in a downward spiral. In 1993, Western's entrance average for its incoming class had fallen below the provincial level.
As enrolments were the main source for operating revenues, Western began lowering its entrance standards to keep up class sizes.
According to Ruban Chelladurai, Western's associate vice-president planning, budgeting and IT, this approach led to a decline in the overall quality of the University's incoming class.
"With such trends, Western's reputation in terms of student quality and educational quality did suffer — and Western's image became one of a party school as opposed to a high-quality institution," he says in an email.
Sophie Helpard, University Students' Council president, thinks Western's party reputation might have developed during this time when its academic standards were dropping.
"It was a very different time in the University's history," she says. "A reputation like that might have been true based on the fact that there would have been different academic standards for the students entering the University."
By the mid-1990s, Western's administration had laid out a plan to fight the falling standards. Former president Paul Davenport and provost Greg Moran made improving student quality and the quality of education Western's top priorities.
The first step was to change the school's approach towards admissions and enrolment. The University set common minimum entrance standards. Simultaneously, the new enrolment planning model was driven by student demand and choice of programs instead of just focusing on filling up classrooms.
At the same time, Western implemented three major recruitment initiatives: a guaranteed admission scholarship program, a guaranteed space in residence for first-year students and a guaranteed space in first-year courses with necessary prerequisites.
But as Western spent its time, money and energy on raising the level of its academics, another war was raging between Housing and the notorious "zoo" — Saugeen-Maitland Hall.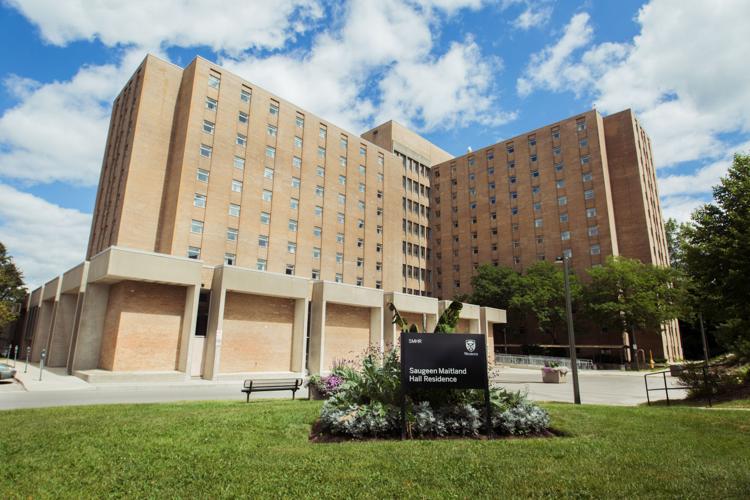 The campus' first co-ed residence opened its doors in 1969. Ever since then, it has remained true to its nickname and refuses to let the University live down its party reputation. With room for over 1,200 students, Saugeen is one of Western's larger residences and is known among generations of students for its excessive fire alarms, parties and rowdiness.
Haris Sardar graduated from Western in 2004 and was a resident of Saugeen in his first year. He fondly remembers his time in the residence and considers it a great transition to college life.
"I guess 1,200 18-year-olds all living in the same building, I got to meet so many people and I made so many friends that I didn't miss anything about home — it became home," he says.
Sardar adds while Saugeen was "pretty wild" in his first year, residents before him would say it was a lot wilder before his time.
There is a reason behind this belief. In 1989, the administration banned the nickname "the zoo" and replaced it with the name "the 'Geen."
The name banning was met with outrage by the student body. The USC passed a unanimous motion condemning both the move and the plan to punish students who continued to call it "the zoo," citing infringement on the freedom of speech of Western students.
But Housing held fast. In an interview with The Gazette in 1989, Susan Grindrod, then the director of Housing, stated, "I'm not sure 'the zoo' image is conducive to a university setting anymore. It's a bit of an insult really. Every new resident there is an Ontario scholar and we want the image of Saugeen to reflect the type of students that are there now."
Through the 1990s, sparring continued between Housing and the residents of Saugeen. Flyers would be passed around the building to educate new residents about the history and traditions of the zoo. "Zoo" would be painted on the driveway of the building and tenants would sometimes wear apparel with the banned nickname on it.
That hasn't stopped students in future years from keeping the name going. Sardar also worked as security at Saugeen after his first year in 2000. He remembers an incident where a goat was secretly brought to fifth floor via the balcony to signify the "zoo-ness" of the place.
"These students thought it would be funny that it's known as the zoo to get livestock in there," he says with a laugh.
To this day, referring to Saugeen as "the zoo" is banned for residents. With administration bearing down on the residence, Saugeen has struggled to live up to its former reputation in recent years.
Michael Botelho, a third-year student who lived in Saugeen, reminisces about his more mellow experience of the residence two years ago.
"Saugeen was a once-in-a-lifetime experience that I will always remember," he says. "It was thankfully a lot cleaner than the rumours had foretold. I am also proud to say that I passed every course in first year despite all of the distractions that the massive residence hosted."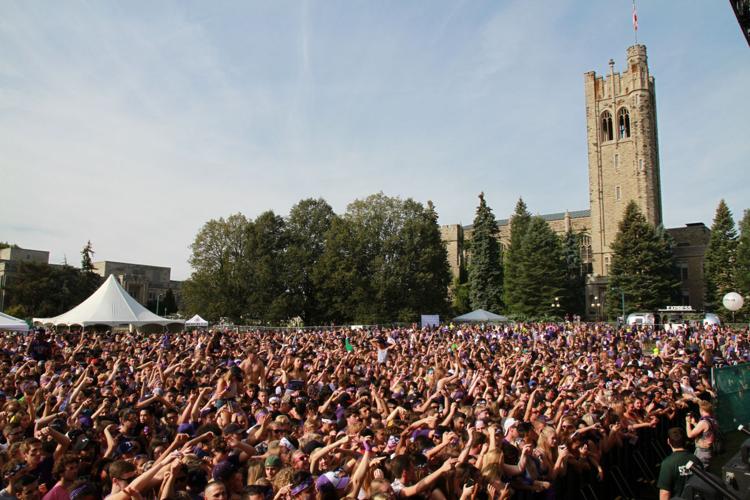 Despite Western's rising academic profile and a diminishing of the "party reputation" in the new millennium, a few unsavoury incidents brought Western to national attention.
In October 2005, a first-year female student in Saugeen performed a striptease and lap dance for several males in a residence room and was infamously dubbed the "Saugeen Stripper." Pictures of the striptease were posted online, but while the University investigated the incident and expressed its disappointment, no action was taken as the student was aware the photos were being taken.
"We certainly regret this has happened; it's not something the university condones and we are very disappointed in these students, but rooms in residence are considered to be students' homes, and what goes on between consenting adults in the privacy of their homes is considered to be their business," Grindrod told the Toronto Star in an interview at the time.
Then in their May 2011 issue, Playboy magazine rated Western number four on its list of top 10 party schools in North America. "The zoo" got a special mention for its "partying" in the brief profile on Western.
The magazine wrote, "More than 20,000 undergrads enjoy a drinking age of 19 at this London, Ontario school. The bar scene is kicking. On Tuesdays, students cram into Ceeps to play Sledgehammer Bingo, which is basically an excuse to strip and drink (as if one were needed), and both St. Patrick's Day and Halloween are monumental occasions as well."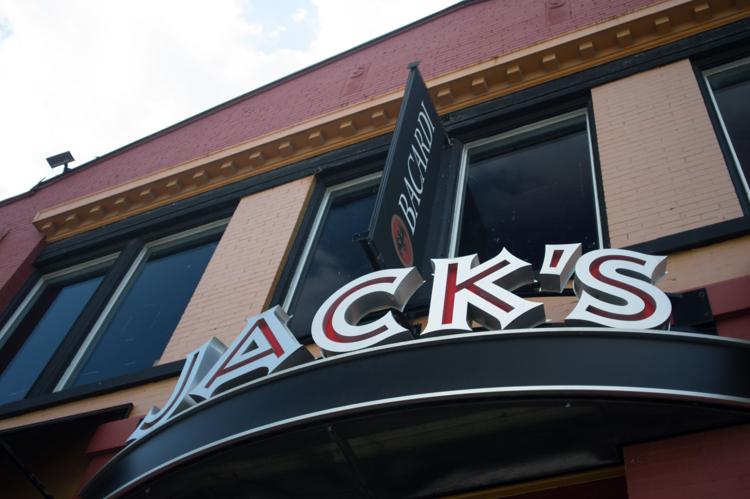 Admittedly, Western's big homecoming and orientation events often give the perception it tries to negate. The orientation program is one of the biggest in the country and goes on for nearly a week.
Homecoming is also very festive as thousands of students and their guests from outside London congregate on streets like Broughdale. City residents are often left unhappy with thousands of drunk students walking around neighbourhoods and there have been some calls to ban Homecoming for its effect on residents and increased policing costs.
In addition, London's big student population consisting of Western and Fanshawe students are provided with a vibrant nightlife with a number of bars and clubs, which might give the image of a "party culture."
"How I see it, people coming in generally have an idea that it is a party school and everyone's kind of up for everything, so if you ask 10 people 'are you down to drink tonight,' seven of them will say yes," Sajid says.
Sardar thinks the lower cost of going out in London when compared to major cities like Toronto also serves as a factor for why Western students might be more outgoing.
Despite the hiccups, the efforts of Western administrators initiated by Davenport and Moran are starting to bear fruit. Today, Western boasts the highest average entering grade among Ontario universities. Retention and graduation rates are among the highest in the country.
Students now choose Western as their university of choice because of its high academic standing and student experience.
"I was well aware of Western's reputation as a 'party school,' " Botelho says. "This was not what was influential in my decision coming here. The school's acclaimed Frosh Week and supportive and encouraging transition from high school to university life is what convinced me to come here."
Helpard believes while the party school perception persists, it doesn't reflect the experiences of many students attending Western.
"The party image is not something that attracts people," she says. "If anything, that is a large perception that doesn't ring true for a lot of our students. A lot of our students don't necessarily associate themselves with being more social than students at other universities."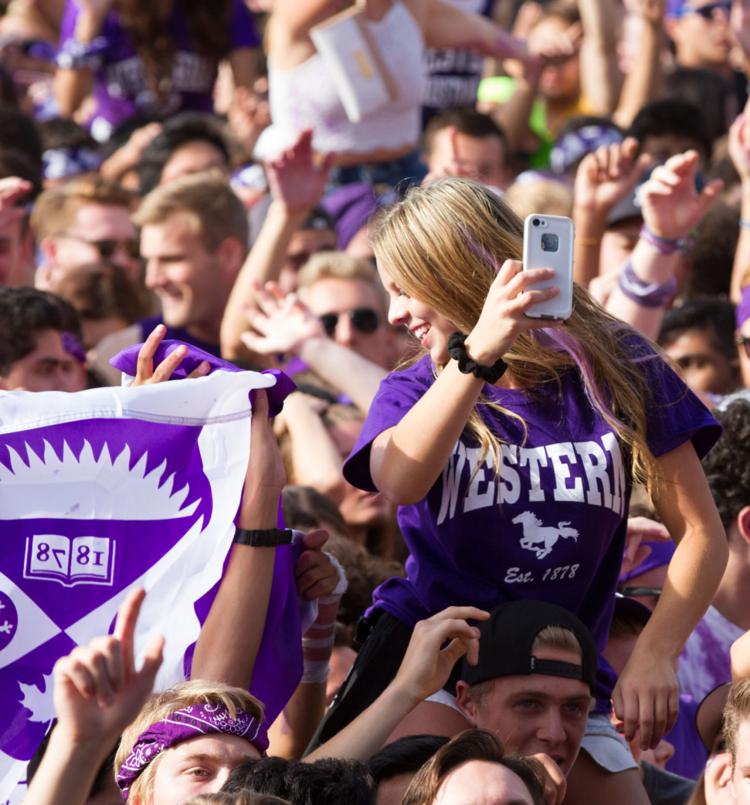 Justin Di Camillo, a third-year political science student, has a similar take on Western's reputation versus other schools.
"I feel like now every university is pretty much on an equal playing field," he says. "If you want to party, you party, if you want to study, you study. I don't think Western is really more [of a party school] than anywhere else," he says.
The negative connotation that comes with partying doesn't define Western's student experience anymore. According to Jana Luker, Western's associate vice-president student experience, socialization is an important part of university life as long as people are safe and responsible in their interactions.
"Using the term 'partying,' I think it comes to mind as something that is not safe and not something we want to promote," she says, "but a party to actually interact with someone ... people have been doing that since the beginning of time."
Related Content: Western moves Homecoming to tone down rowdy Broughdale street parties.