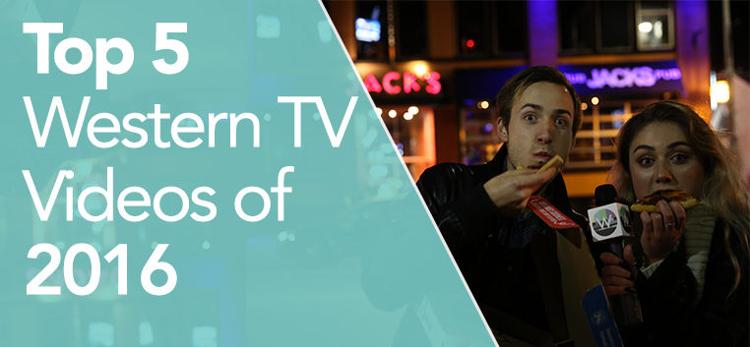 Western TV has had a year filled with engaging videos, entertaining and informing Western students with all that is happening on their campus. Here are the top five most-watched videos of 2016. 
5. Western for DUMMIES
Western University students were asked about all things Western. Turns out they have some pretty strong opinions.
4. Rowdy on Richmond: Jack's edition
The coveted Richmond Row is the biggest bar scene in London. Western TV went to Jack's Dollar Beers Monday to ask some students about their night. Things got interesting.
3. Western Homecoming 2016: Crashing parties
With HOCO becoming FOCO, this year's Homecoming brought an insane crowd to Broughdale Street. Western TV crashed house parties all morning to get some pretty amazing footage.
2. What is a McMaster Marauder?
Western TV asked students what McMaster's mascot really is. As it turns out, no one actually knows.
1. Students read their worst Tinder messages
If you are a student at Western, you've definitely come across the dating app Tinder. Western TV read their worst messages... and it was shocking.