A memorial walk was held on Western's campus on Friday in memory of Andrea Christidis, a first-year student who was killed by a drunk driver in October 2015. 
The walk was organized by the Health Studies Students' Association and commenced on Concrete Beach where students and faculty members were gathered. A petition was signed by those walking and they pledged to never drink and drive.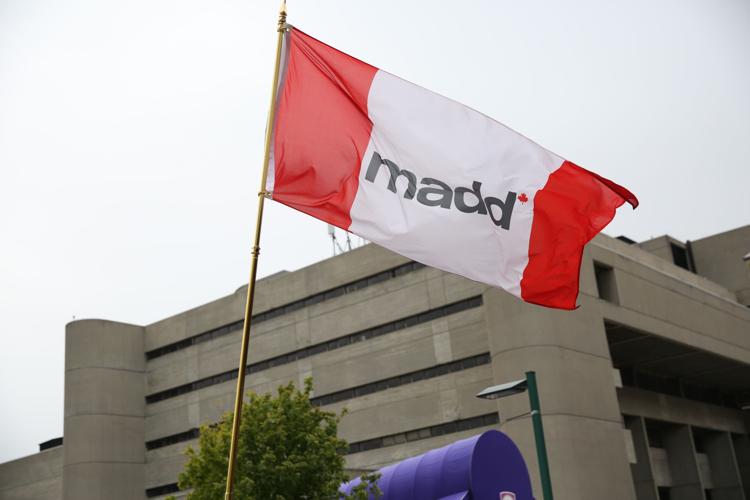 As community members continued on the walk, a MADD flag was held high. The group made their way down UC Hill, past Gibbons Park and up Western Road.
Amilya Ladak, HSSA vice-president events, spoke out about the turn-out and what the walk meant to her.
"This is something we've wanted to do for a long time but it's obviously a process as we wanted to get the blessings of Andrea's family and go through the university and make sure everyone was on board with this," Ladak said.
"We wanted to do it around the time that this happened last year. This is a time when students would be free to come out and MADD is running a lot of campaigns around this time as well."
According to Ladak, the walk had two main goals. The first was to remember Christidis and the second was to raise awareness about drunk driving.
"I remember going to Andrea's memorial last year and just feeling that she was somebody that we could all relate to. She was someone that we could all be friends with, and a lot of us were friends with her, and to see something like this happen so close to home for us was just so shocking, especially within our faculty which is so close," Ladak said.
Lynn Logan, associate vice-president of finance and facilities at Western, spoke out about some of the changes that have been made on campus within the past year and what the plans are for the future.
According to Logan, the University has created a committee to look into pedestrian safety and traffic on campus. Currently, the committee is known as Campus Master Plan: Phase 2, but is still awaiting its formal title.
Logan acknowledged that the idea of creating this type of committee had been in the works before Christidis's death, but that the accident sped things up to address student safety.
"We certainly are trying to develop a vision and concept plan for the campus that's going to provide safe, convenient, and logical pedestrian routes between our buildings, outdoor gathering areas and the suitable treatment for all of the roads on campus," said Logan.
The committee has been involved in the changes to Alumni circle including the removal of pedestrian crosswalks in the middle of traffic, the raising of pedestrian crosswalks and the addition of multiple traffic signages around campus.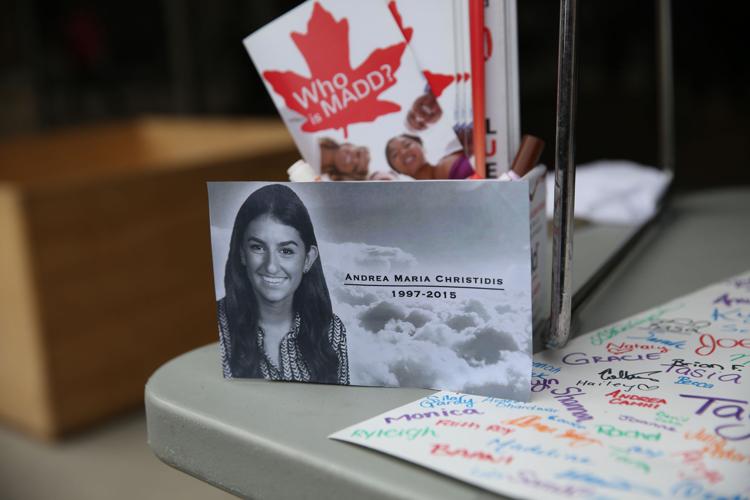 Future projects that the committee is working on include the development of an open space and landscape area for students. They are also working on making some areas of campus traffic free but note that there are difficulties with this. They advise students to be on the lookout for pop-up projects where the committee will be testing the traffic in different areas on campus.  
After the walk, students were invited to join in on a flower-laying ceremony in front of Christidis's memorial site on campus.