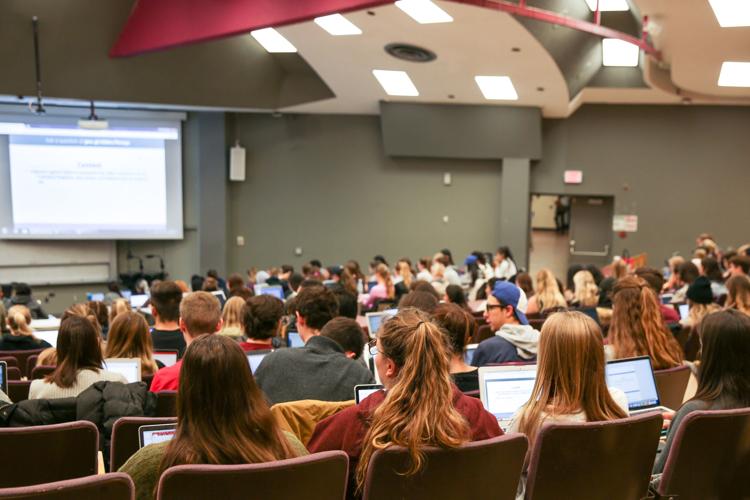 Wilfrid Laurier University's reaction to a TA's decision to air a Jordan Peterson clip is sparking outrage — and it's worth asking: what would Western have done?
Before you laugh too hard at the intellectual spinelessness on display here, ask yourself, "What would my university do?" | Excerpts from secretly recorded meeting between #Laurier grad student and faculty. https://t.co/k5TvhKc0aj pic.twitter.com/ccyECrgR2B

— Jason Winders (@WesternEditor) November 20, 2017
To recap, Laurier TA Lindsay Shepherd landed in hot water after she screened a 2016 TVO clip illustrating the current debate on gender-neutral pronouns. The video featured controversial University of Toronto professor Jordan Peterson presenting his case against the use of non-gendered pronouns — Peterson is well-known for his refusal to use pronouns other than "he" or "she." The clip also included panellists arguing the opposite viewpoint. 
As a result of a student complaint, university officials accused Shepherd of creating a "toxic" and "problematic" classroom environment, especially for transgender students. One faculty member told her that a neutral approach to Peterson was similar to having a neutral opinion of Adolf Hitler. Ultimately, Laurier said she could only keep her TA position if her lesson plans were approved in advance and if faculty could sit in on her sessions anytime. However, Shepherd secretly recorded the meeting and released the tape to the media, fighting back against the sanctions.
While Laurier has since apologized to Shepherd and launched a third-party investigation into the incident, the situation highlights academic freedom's sometimes delicate position at universities. So if Shepherd was a Western University TA, would things have been different?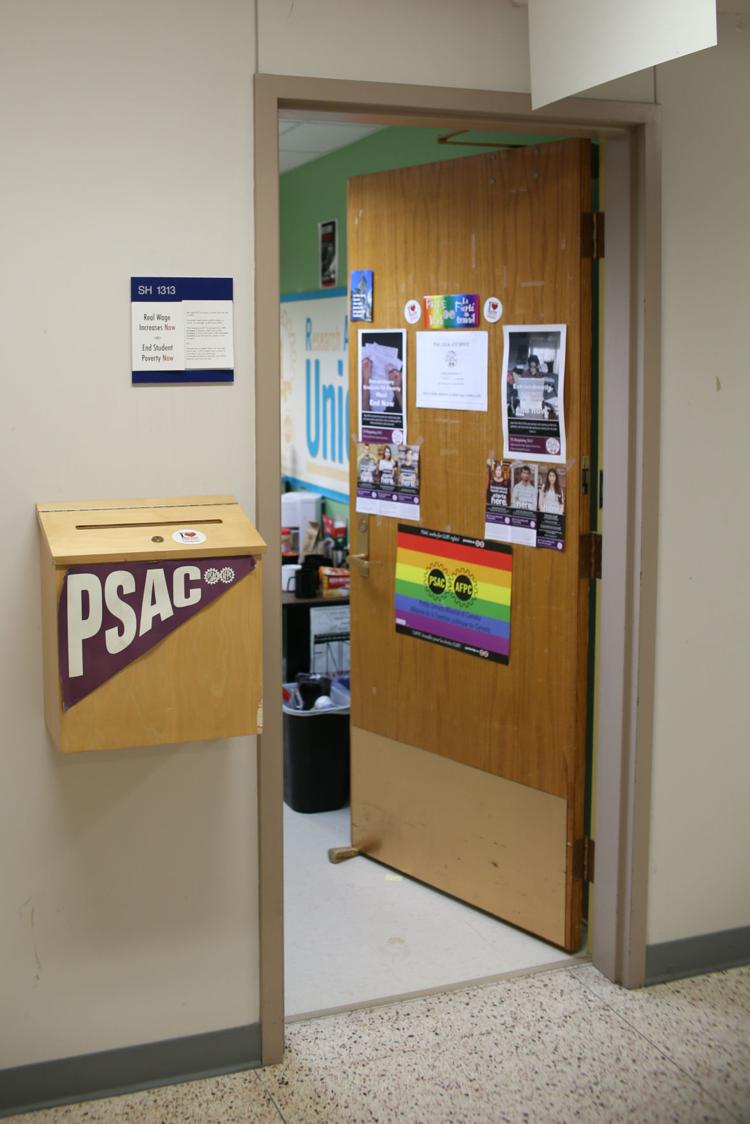 The TA
The biggest difference between Laurier and Western is that Laurier TAs are not protected by a union. Instead, graduate teaching assistantships are governed by contracts between individual TAs and the university. If disputes arise, TAs can contact Laurier's human resources department. 
On the other hand, at Western, graduate teaching assistants and postdoctoral associates are represented by a union, PSAC Local 610. Every two years, the union negotiates a collective agreement with the university — a close to 50-page document outlining the relationship between Western and its employees, specifically TAs and postdoctoral associates. Issues such as academic freedom; discipline, suspension and discharge; and grievance procedure are all outlined in the agreement.
If a faculty member or supervisor does have an issue with a TA's teaching methods or behaviour, there are several relevant things to consider: 
First, the union supports TAs during disputes. As TA and PSAC 610 internal communications chair Sabrina Hope pointed out, this means that TAs have the right to union representation at any meeting discussing any aspect of their job performance. When a TA is sanctioned, they can also have representation at the disciplinary meeting, and a copy of the disciplinary letter must be provided to the union.
Further, academic freedom is also explicitly protected under the agreement. It notes that Western "accepts its responsibilities to its employees in upholding their right to teach and speculate without deference to prescribed doctrine as long as said teaching and speculation has academic substance and is fully pertinent to each work assignment." 
Finally, the agreement has a clause about harassment and discrimination related to the "working and learning environment," and it would apply to a TA conducting tutorial sessions with undergraduate students. The agreement states: 
Discrimination against and harassment of individuals, whether as members of any recognizable group or otherwise, undermine these objectives and violate the fundamental rights, personal dignity and integrity of individuals or groups of individuals.
The agreement also states that if an allegation of harassment or discrimination is made against an employee, the employer can conduct an investigation. Western would have to notify the union, and again, TAs could have union representation throughout the process. A TA could not be disciplined before the investigation was complete; although, it states that TAs "may be subject to other interim measure where necessary." If a TA found the investigation to be unfair, he or she could file a grievance and potentially ask the Minister of Labour to appoint an arbitrator.
Because of the extent of the collective agreement and its processes, Hope said TA disputes and issues are more likely to be handled internally at Western. 
"Western and the TA union want to create a safe learning environment for students," Hope said. "It really is great to have a collective agreement that lays out how we work together to accomplish this."
The student
On the student side, students who find class material problematic could also seek recourse. Students have a few avenues to pursue, such as the Western ombudsperson and Equity and Human Rights Services.
The Office of the Ombudsperson at Western provides a confidential environment where students can discuss university-related problems or concerns. As ombudsperson Jennifer Meister stated, the Office of the Ombudsperson is impartial; it neither advocates for students or for the university. In some situations, the office may investigate or review a decision and recommend a remedy.
"We would try to get down to what exactly is bothering [the student] and what the concerns are," Meister said.
If the issue involves harassment or discrimination, the office would refer students to Equity and Human Rights Services. Equity and Human Rights Services administers the university's policies on harassment and discrimination and advises on collective and employment agreements' non-discrimination/harassment clauses. 
Overall
Ultimately, if Lindsay Shepherd was a TA at Western and a student complained about the Jordan Peterson clip, it's likely the process would have been handled much differently. With the protection of the graduate teaching assistants collective agreement, TAs have clear ways of challenging unfair punishment. Graduate students don't have to rely on the media to dole out justice. 
Correction (Nov. 22, 2017 at 6:30 p.m.): this article has been updated to correctly reflect the use of the term transgender, not transgendered.