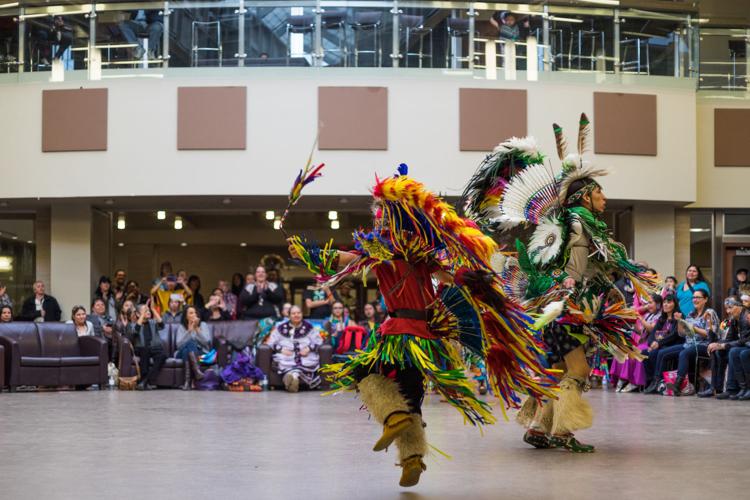 Western University is home to a diverse student population, including students from First Nations, Inuit and Métis communities. Hosted by Indigenous Services, Western's fourth annual Indigenous Awareness Week is scheduled to begin Monday, Nov. 20.
"When students come here to Western University from an Indigenous perspective or background, we're here to help support them," said Sean Hoogterp, program coordinator at Indigenous Services. "Our main goal is to make them feel welcome, to let them know that Western is here for them and to also create student success."
Inspired by how Western's International Week has programming that highlights the international student's experiences at Western, the Indigenous Awareness Week also works to promote inclusion on campus.
According to Hoogterp, some highlights include a film-viewing and a spoken word poetry workshop. Candace Maracle, director of the cultural film The Grandfather of All Treaties, will be available on Wednesday, Nov. 22 to discuss the film and her experiences as an Indigenous filmmaker. Tanaya Winder, a North American Native author and poet from the U.S., will lead a spoken word workshop on Thursday, Nov. 23. 
The entire Indigenous Awareness Week will conclude with Western's 12th annual Pow Wow. Hoogterp said that he is especially proud to see the Pow Wow being organized and run by students from the Indigenous Student Association. The Pow Wow will also have artisanal craft and food vendors on site.
"The Pow Wow will be hosted in the Mustang Lounge, which is an essential space on campus," said Hoogterp. "We're really hoping that we see a lot of people come out because it promotes awareness about our culture, our dancing and our singing."
The programming of Indigenous Awareness Week is not solely for Indigenous students, but for the university community at large as it is designed to promote cultural awareness and understanding.
"The importance of having this awareness week is to promote the cultural understanding of our Indigenous students and to promote the cultural awareness of our Indigenous community to the greater Western community," Hoogterp said. 
Despite Western's Indigenous community coming from different backgrounds, Hoogterp said that they all share an important common experience: being an Indigenous person in Canada.
A complete list of Indigenous Awareness Week programming can be found on Western's Indigenous Services website.