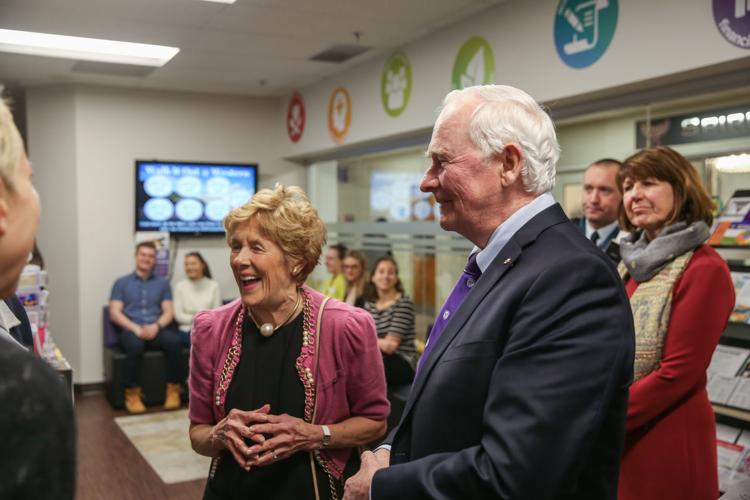 In a quiet event on Wednesday afternoon, Governor General of Canada, David Johnston, and his wife Sharon visited Western with a specific topic in mind: mental wellness.
The Governor General visited campus for the third year of the president's lecture series presented by Amit Chakma.
However, before presenting his lecture, Gov. Gen. Johnston spent some time touring campus. He visited the Brain and Mind Institute, the Wellness Education Centre (WEC) and took part in a roundtable discussion on post-secondary mental health. 
Jana Luker, associate vice-president of student experience at Western, spoke about the importance of this visit.
"I think it just certainly brings more attention to the issues around post-secondary mental health," said Luker. "What we're trying so hard to do is get the information out to students so it just adds to the buzz around all of the programs and services that are available to students."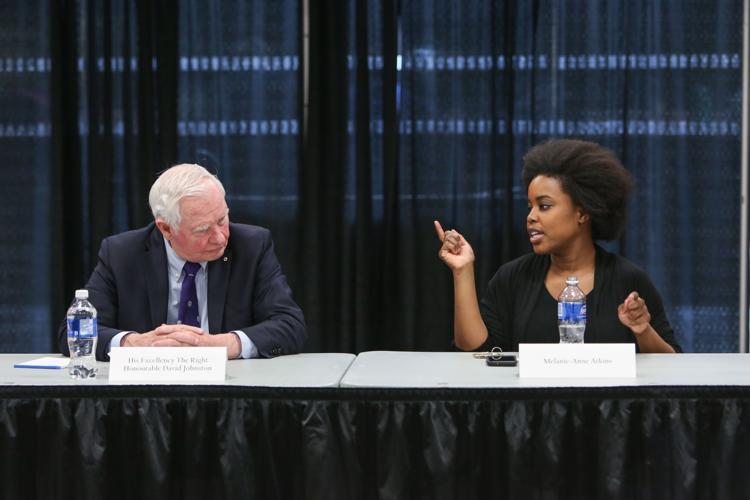 During the WEC walk through, wellness coordinator Melanie-Anne Atkins emphasized the holistic vision of the wellness centre and the importance of the various areas of wellness including physical, mental, financial and academic. 
After the WEC tour, a roundtable discussion was held. The discussion focused on the stigma surrounding mental health and focused specifically on post-secondary students.
The roundtable was led by Atkins and included the Johnstons, Western administrators, donors and President Amit Chakma. However, some of the more powerful discussions were led by the students who work and volunteer for WEC. 
During the discussion, Sharon Johnston acknowledged that there is a mental health crisis going on.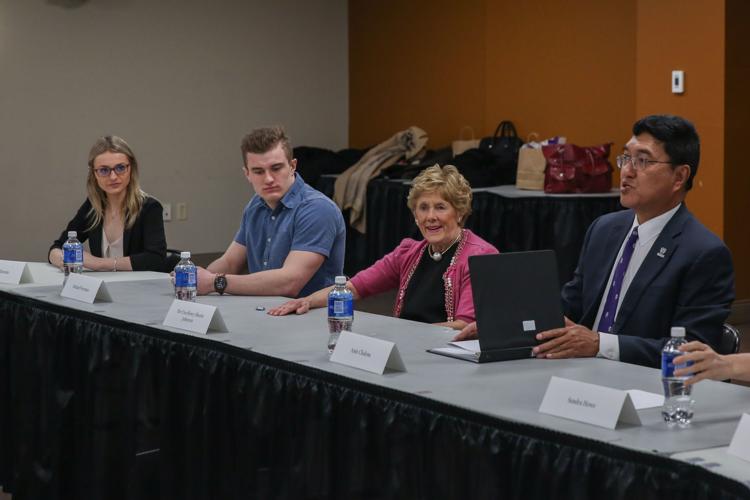 "I think it's particularly severe amongst young people. There are people at the older age of the spectrum of course, there are mental health issues such as dementia, but there is a crisis amongst young people," she said. 
Other important talking points included the impact WEC has had on students, the unique needs of different communities on campus and the importance of peer-to-peer counselling.
Towards the end of the discussion, the governor general commended and highlighted the importance of mental wellness initiatives at the WEC and Western.
"You're a beacon of light in a world that is not totally dark, but not totally illuminated," he said. 
The roundtable discussion was followed by the lecture series at 3:30 p.m.