With the polls currently open, endorsements are pouring in from student clubs and organizations for presidential slates in the University Students' Council elections.
Here's a list of all endorsements according to the teams' Facebook pages. Team Roy has no endorsements on their social media accounts at the moment.
Palin-Cohen currently leads with nine endorsements to Team Avila's eight.
Palin-Cohen: Political Science Association, Purple Spur, Alpha Phi Theta Eta, Association of International Relations, Western Liberals, Western Conservatives, DAN Management Students' Association, The Pre-Business Students' Network and the Western Beet.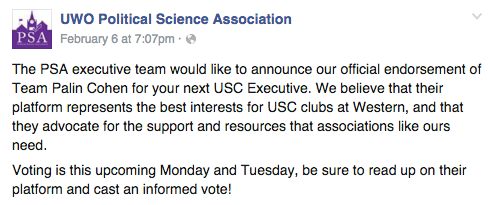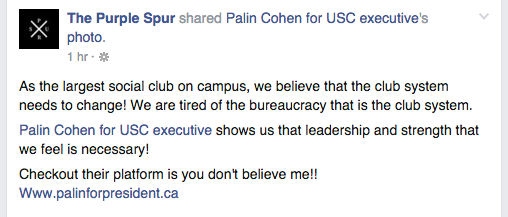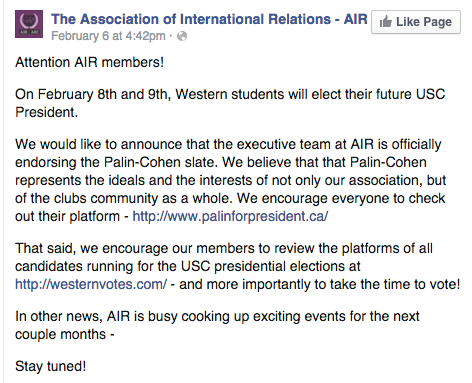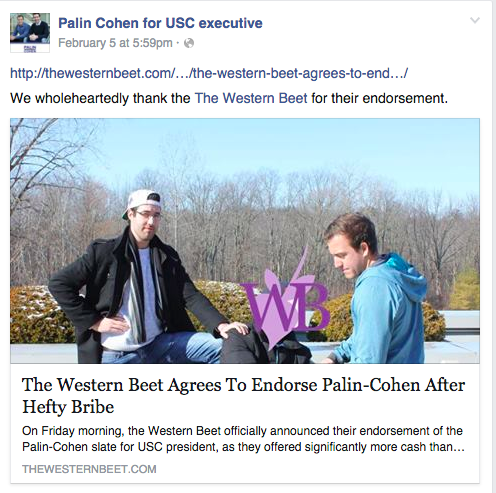 Team Avila: Black Students' Association, Muslim Students' Association, Dance Force, former slate mel + twon, Canadian Asian International Students' Association, Western Climbing Club, The Gazette and Geese of Western.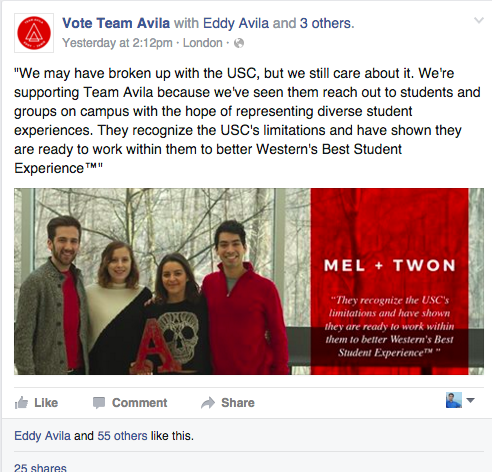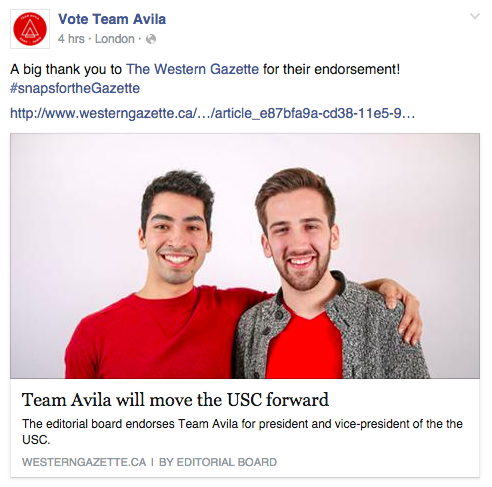 This story was updated at 10:21 p.m. on Feb. 8.