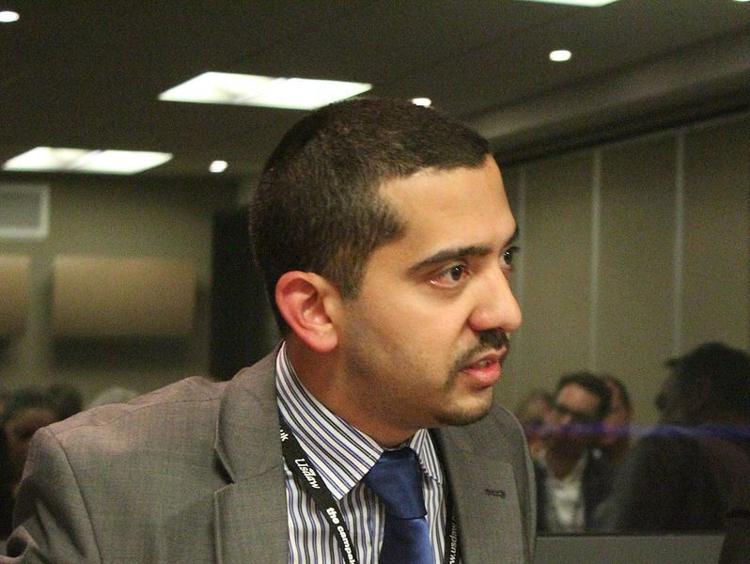 If you've ever pondered the intricacies of Islam, attending the Muslim Students' Association's (MSA) event "Is Islam the problem?" may quell your curiosities.
The event will be hosting two guest speakers — Mehdi Hasan, a journalist, broadcaster, author and political commentator who is renowned for his debate-winning speech at the Oxford Union where he argued in defence of Islam as a peaceful religion, and Dr. Ingrid Mattson, a professor at Huron University College and London and Windsor community Chair in Islamic studies. Her academic works include her book The Story of the Qur'an. 
The event will be held on Friday, March 3 in the McKellar Room.
According to Asiya Barakzai, vice-president public relations for the MSA and second-year economics and Middle Eastern studies student, "It was something the MSA wanted for a while. We've been planning this since last year." 
Wafiq Syed, Islam Awareness Week director and second-year medical science student, said the event won't be like a routine lecture but instead an opportunity to ask two highly influential figures in the Muslim community difficult questions.    
"Usually we have events educating people about Islam, but here we're tackling taboo subjects," said Syed. "So, for example, what does Islam say about those who are not Muslim? Or, is ISIS justified by Islam?"
Syed hopes that by having both the media and academic perspectives of Islam, students will be able to have a real discussion about the religion, learning more than what's on the surface.
"We want to share a platform where we can clarify some of the misconceptions that have been propagated in the media," said Syed. "We hope that students will ask questions and not be shy even if they come off as offensive. We want to clarify everything."
Yawer Ali, emcee of the event and fourth-year economics student, said he won't be pulling any punches either.
"My role as an emcee is to attack them in the same manner as an anti-Muslim activist would," said Ali. "We're going to address a lot of the critiques on Islam, so this is a good opportunity to see some of the best conversation on this topic from the most certified, intelligent individuals."
Ali encourages people to attend the event with the intention of having their ideas of Islam challenged. He hopes that it will be a more comprehensive and detailed discussion.
According to the event page on Facebook, there are currently 171 people going and 200 interested. During the event, there will be a panel consisting of predetermined questions followed by an open Q&A period. Questions will be asked from the floor as well as through social media.  
The event will be held on March 3 from 6:30 p.m. to 9:30 p.m. in the McKeller room (UCC 290).