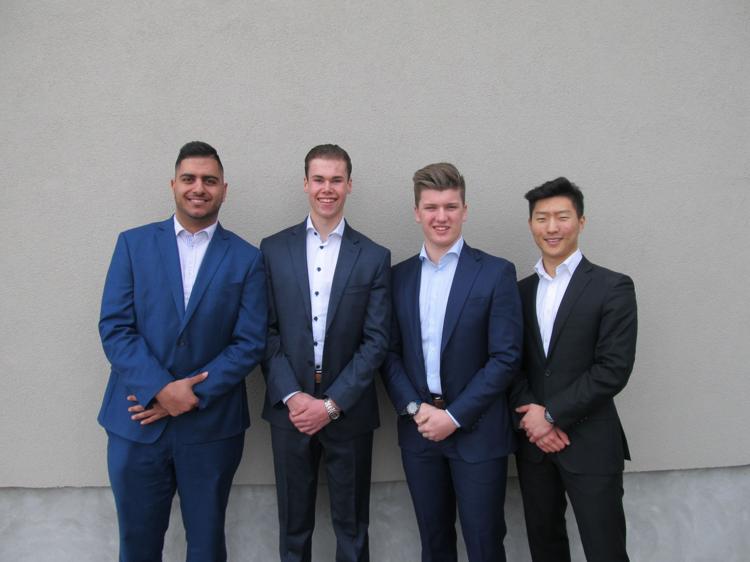 Four first-year students from King's University College have created a new app, Campus Connect, with the goal of uniting students across campus.
Co-creators Hussein "Sam" Chams, a political science student, and Jack Wright, a psychology student, have been working on the app since late September. The app was inspired by the idea of maintaining the bonds freshmen make during O-Week.
Chams said the student-oriented app will hopefully make it easier for students to access a network that will enhance their social circles within academia. Membership is solely reserved for students, and registration requires a UWO student email address.
"For some students, university is the best years of their lives," Chams said. "But, unfortunately, not so for others. We want all students to make the best of their years in university, and this app will hopefully help with that."
The app's system will focus on student academic performance, social interaction and mental health, allowing users to make different types of connections:
Study buddies — allows students to find study partners across campus
Classmates — class-specific study partners
Dating — users will have control over who "connects" with them
Social —  allow users to find friends to do stuff in London with
Athletics — will serve to unite people with interest in sports across campus
Support — helps students find peer-to-peer support or campus resources
"We want to be an app that will be useful for students in every sense," said Kyeongphil Ryu, a first-year business student and the app's chief operations officer. "Either for questions they have for a class, to hangout or just to meet someone." 
Campus Connect now has a four-person team made up of Chams as CEO, president and director; Ryu; and business development representatives Taylor Norris, a first-year business student; and Broder Currie, who's enrolling as a first-year student at Western next year.
The creators noted that other apps limit themselves to one service. Tinder, for example, is limited to finding romantic relationships. The creators of Campus Connect decided they will give users multiple options, allowing them to develop a sense of community and "break the ice" to build lifelong friendships.
Chams said Campus Connect also aims to raise student mental health awareness, and he said the group will donate the app's profits to helping the community. Ryu said the app will also advertise student-focused events.
The app will launch in the first week of September. After its test within Western's campus, the Campus Connect team hopes to expand to Fanshawe College then to universities from different cities across Canada and eventually all around the world. It was designed by the creative development agency DevLift Media here in London, Ont.
"This is an app for the students by the students," Chams said. "We want them to have great experiences and to create great memories that will endure a lifetime."