Members of indigenous groups from London and the surrounding area gathered on Sunday for the 10th annual First Nations Student Association powwow.
The event, held in the Mustang Lounge, capped off Western's second annual Indigenous Awareness Week.
The powwow was a day filled with traditional drum groups, dancers and craft vendors. It was free and open to the general public, including students and community members.
Indigenous Awareness Week aims to celebrate Western's indigenous presence, share information about indigenous groups and engage the local community and surrounding First Nations communities.
The powwow was organized in large part by student members of FNSA.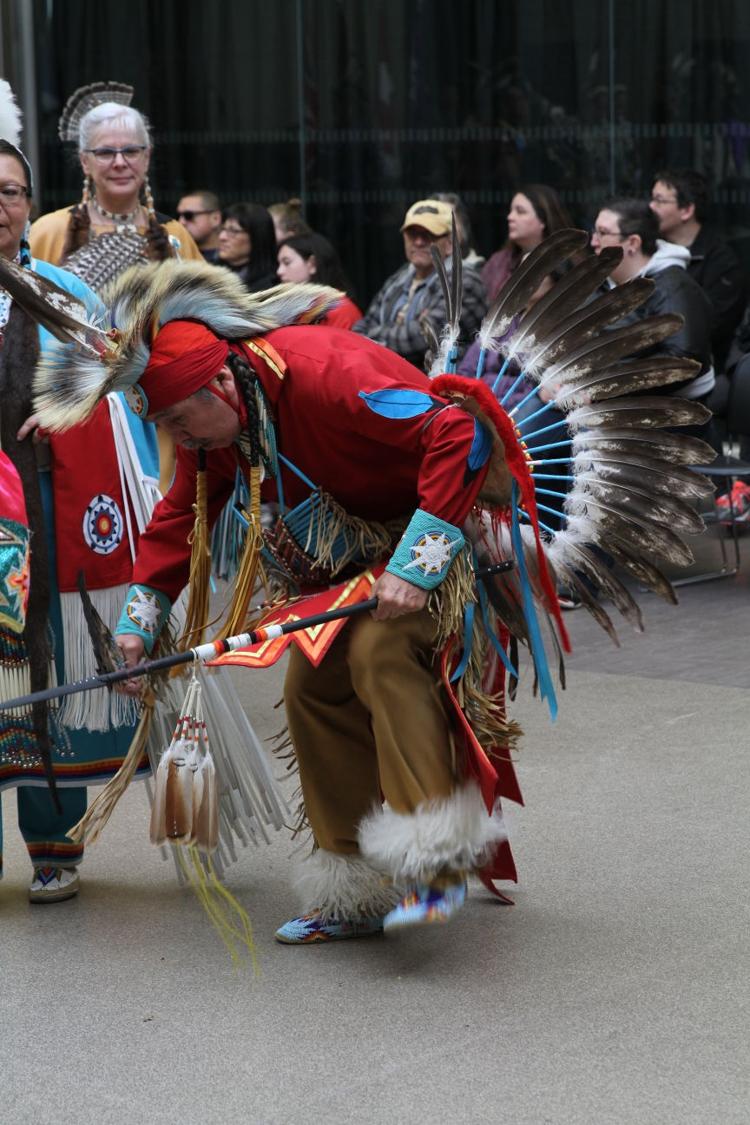 Amanda Myers, youth outreach coordinator for Indigenous Services, applauded the work of FNSA students for juggling the event planning with their course loads.
"This event is, I would say very misunderstood across campus," Meyers said. "A lot of people think that Indigenous Services runs the event and we don't, we're just a support for the students. For a student-run event, I think it's one of the biggest."
Donika Stonefish, FNSA cultural coordinator, was responsible for a lot of the planning and ensuring the event was culturally correct. She said the event has become so popular that groups have come from across the province and country with people even coming from Halifax.
"This really shows a lot of indigenous presence here on campus," Stonefish said. "It shows [prospective indigenous students] that we're still here, we are still doing our traditions, we're still doing this kind of thing in such a Western society, such a non-indigenous place." 
Myers and Stonefish believe the event provides valuable insight into indigenous cultures. Myers noted often students think events are not open to them and are hesitant to come, when in fact they are very welcome to join.
"When you think about things like reconciliation and breaking down barriers, an event like this powwow brings a level of welcoming and understanding within our culture that non-native people on campus and in the London community don't typically have access to," Myers said.