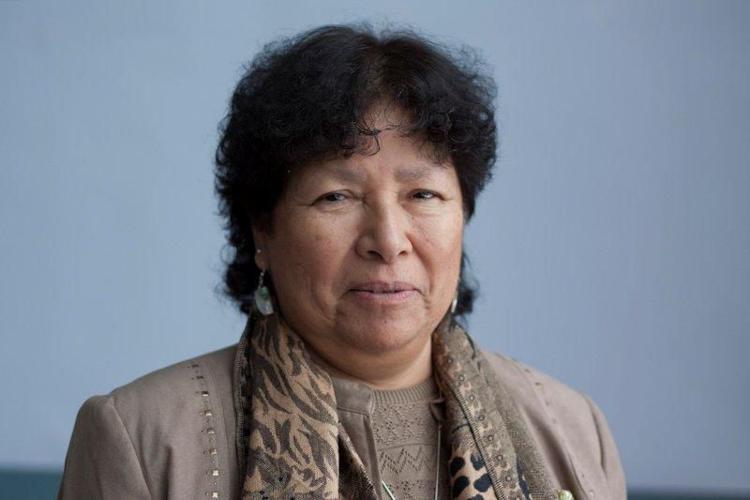 With widespread community interest, expanding Western's visiting elders program may be a step in the right direction for the university. 
Acting director of Indigenous Services Amanda Myers said on a regular day when an elder is available, he/she sees approximately eight to 10 students. However, up to 100 students may be looking to meet with them. She said there's consistent demand from faculty and students to meet with the indigenous elders, and their schedules are always fully booked.
"Students can go to them for anything: it can be personal, it can be school, it can be cultural," said Myers. "The elders are here for whatever it is they need."
Currently, Indigenous Services' visiting elders program brings in three elders at least once a month. The elders come to campus and support indigenous students. They provide an alternative to traditional campus counselling services and the cultural barriers those services can have for indigenous students.
"Some universities are more fortunate in the sense that they actually have an elder in residence who is a full-time staff that is accessible almost every day," said Myers.
Recently, other Ontario universities have done just that. Wilfrid Laurier University will soon appoint a new, full-time elder at its Brantford campus.
At Western University, the elders are hired through the Southwest Ontario Aboriginal Health Access Centre on an honorarium basis. The program has been running for 15 years, and it expanded to host three elders six years ago.
Amanda Morin, fourth-year health science student, spoke highly about the visiting elders program and the impact it has. She recounted how the program offered her another avenue of support during tough times. Morin said a great next step would be to hire someone who shares her self-described half-native identity.
"There's a lot of identity struggle with that," said Morin "So that'll be nice to get somebody who is of both cultures." 
Students are not the only ones who hope to meet the elders. Myers said Indigenous Services gets requests from other departments, faculties and partners for the elders every week or two.
Expanding the visiting elders program was also identified in last January's first-ever Indigenous Strategic Plan. The plan aims to engage the community in advancing indigenous research, education and campus life. Specifically, the plan pledged to increase the number of visiting elders.  
To carry out the plan, an implementation task force consisting of indigenous council members and faculty partners was assembled. The task force had its first official meeting last week, and so far is committed to bringing in an indigenous counsellor.
"I really look forward to a time when we can have a permanent elder in residence," said Myers. "I really think it's something that not only indigenous services and our students need, but that our campus as a whole needs."     
Western's current visiting elders are Myrna Kicknosway, from Walpole Island, Bkejwanong Territory; Bruce Elijah, from the Wolf Clan of the Onyota'a:ka Nation; and Liz Akiwenzie, who identifies as both Ojibway and Oneida.