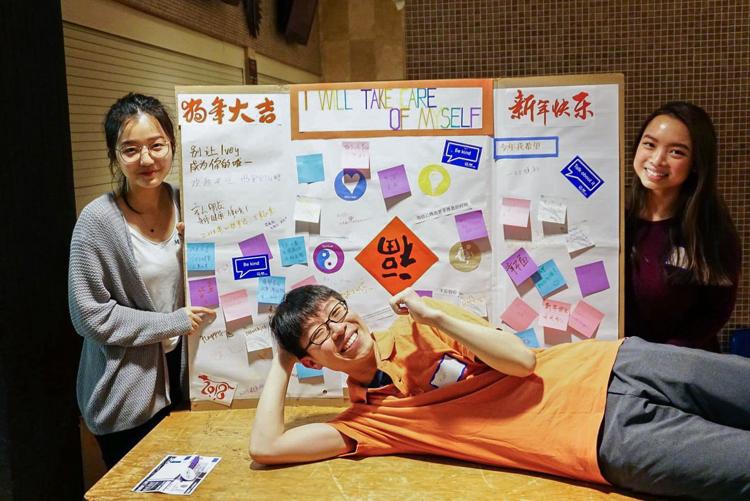 A group of Chinese students at Western University have started a wellness circle targetting Chinese international students in response to increasing mental health issues on campus.
Students working at Western's Wellness Education Centre have partnered with the Chinese Students and Scholars Association to organize weekly wellness sessions for Chinese students. Launched in February, each session has a different topic, such as self-care, leadership skills and self-identity. At the end of the program, participants have the option to work on a wellness project that incorporates the skills they have learned during the sessions.
"We want participants to experience the joy of wellness as well as have a place where they could come in, chat about their everyday lives and support each other," said Ben Khoo, co-organizer and fourth-year psychology student. 
The group mainly targets first and second-year Chinese international students in order to help them transition and adapt to Canadian culture. In 2014, about 40 per cent of Western's undergraduate international student body was comprised of Chinese students.
Cassie Shen, co-organizer and fourth-year human resources and psychology student, explained the group provides services similar to the WEC while trying to take cultural factors into consideration.
On top of dealing with issues such as culture shock and language barriers, speaking about mental health struggles is still considered taboo in Chinese culture. Khoo explained the collectivistic nature of Chinese culture can discourages students from seeking help when it comes to mental health issues. He added that family members will often respond dismissively, saying things such as "Just don't think about it," leading students to internalize their problems.
"In Chinese culture, they do not really encourage you to show your weaknesses to others," said Janice Chong, co-organizer and fourth-year management and organizational studies student. "They just want you to show your best face to the public."
As a result of these attitudes, Shen explained that many people who could benefit from the sessions might be too intimidated to attend. The group aims to help students overcome these barriers by creating an atmosphere where they can feel comfortable about sharing their thoughts and emotions.
"It's a really slow process," said Shen. "We can see incremental changes, so we're hoping they can be more open about it, but it's going to take a while."
At the moment, four to five students attend the wellness circle on a regular basis. Although the group is small, Chong explained that the small number allows the organizers to develop a stronger relationship with the students. 
In the long-term, Khoo, Shen and Chong hope to expand the circle to include all international students, as many share similar struggles.
You can learn more about the wellness circle by contacting the WEC.