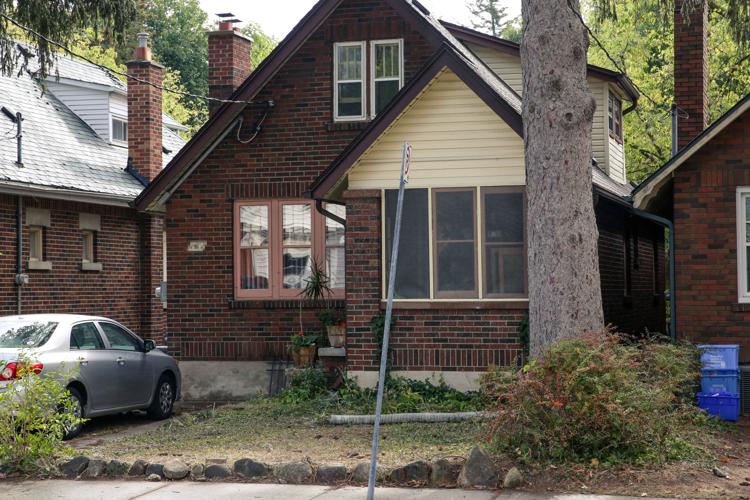 After Western's "Fake Homecoming" crowds destroyed a Broughdale resident's garden, students want to make it right. 
Bess Srahulek has lived on Broughdale Avenue since 1960. Last Saturday, the 87-year-old's garden was destroyed when people celebrating FOCO trampled her lawn, ruining the garden planted by her late husband. 
But tomorrow, students are going to help Srahulek get her garden back. Third-year Western University computer science student, Maya Bielecki, started a GoFundMe page for "Broughdale Grandma's" garden, raising close to $1,000 since it launched yesterday. The page has over 2,000 shares on social media and around 100 donators.
"I went over and saw the yard and was thinking that maybe we can do something to make this better," Bielecki said, who lives near Srahulek. "I didn't think [the GoFundMe page] would go as far as it did. It just continued getting shared and shared, and it grew much larger than I expected."  
Bielecki said Srahulek was grateful once she learned about the initiative. After discovering additional damage today, the GoFundMe will also help replace Srahulek's back fencing and smashed windows.
Srahulek's next-door neighbours, third-year political science student, Demaris Poje, and third-year psychology student, Georgia Wright, are also dealing with post-FOCO destruction and clean-up. Poje said their front door was broken, their backyard was trashed and some bricks at the front of the house were damaged.
Poje and Wright both support the Bielecki's garden-replanting initiative. 
"She's such a nice lady and she really cares about her garden. The only time that I see her is when she's gardening," Wright said.
"Her backyard was kind of ruined ... and she had something in loving memory of her husband, and I think that was trampled," Poje said.   
Bilecki also said Srahulek's church group at Christ the King University Parish at King's University College is planning on helping too. 
With the money raised, Bielecki and student volunteers are going to replant the garden on Oct. 5. In addition, they plan on building a fence around the perimeter of the yard to deter people from climbing over if another street party occurs.   
"I think it's important for people to know that students do care, and if we let people who are disrespectful get away with it, we let them represent us," Bielecki said.