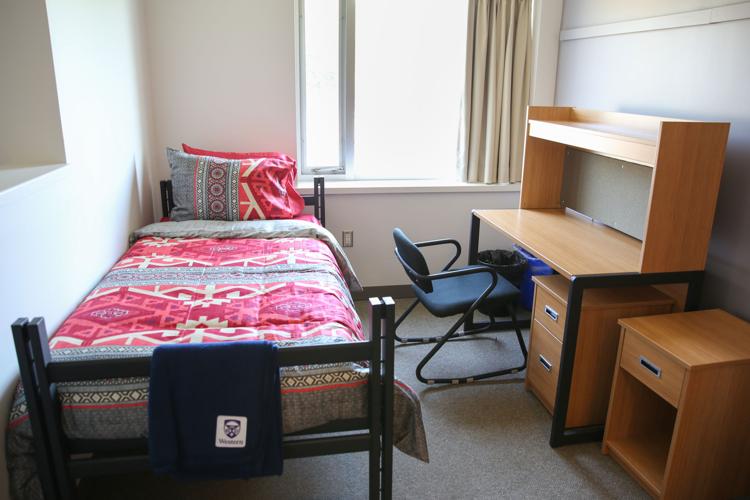 Several Canadian universities are planning residence expansions and introducing micro-apartments to address the critical need for affordable student housing.  
Wait-lists for residence placements are rapidly growing as more students compete for housing on-campus across Canada. Last summer, Ryerson University had a record number of over 900 students on its residence wait-list. Similarly, the University of British Columbia had a housing wait-list of over 6,000 students.  
Western University is reporting similar trends, particularly for upper-year student housing. Chris Alleyne, director of residences at Western, says London Hall already has a waiting list for next year.  
"Two years ago, we couldn't fill Alumni House, [an upper-year residence], but we have completely filled Alumni House this year." 
A number of universities are planning residence expansions to meet the rise in student demand. The University of Toronto Scarborough is moving forward with a "long-awaited" 10-storey student residence that will house 750 students to open by fall 2020. McMaster University is also overseeing the construction of a 950-bed residence complex. 
Further, the University of Victoria is planning for a new residence facility which will provide housing for 600 students. Other universities working on expansions include Ryerson University and the University of Calgary. 
In 2014, Western University opened a residence building, Ontario Hall, adding 1,000 beds to student housing. No other residence buildings are in the works at the moment.
In response to high student demand, UBC is planning an innovative student housing project called Nano Studios. At 140 sq. ft., nano studios are micro-apartments that include a small bathroom, closet, kitchen area, a double bed that folds up into the wall and a desk that folds down in its place. 
UBC plans to rent out 70 nano studios beginning in 2019, as part of a 651-bed new residence building. A prototype of the studio displayed at the university in 2016 received wide approval, with 83 per cent of surveyed students indicating they would live in the studio for the set cost of $700 a month. In general, a standard self-contained studio apartment on campus costs over $1,000 a month at UBC. 
 "I think our upper-year students are starting to recognize the convenience of living on campus," Alleyne said. 
Alleyne explained students appreciate the academic support, the social connection and the proximity to campus facilities provided by living in residence.
A 2016 joint study by four Ontarian universities shows students who live off-campus are at a disadvantage compared to on-campus students. The further a student lives from campus, the less likely they are to travel to campus and to participate in on-campus activities. Off-campus students are also more likely to pick courses based on their commute time, such as avoiding early morning or late night courses, which limits their course options.  
Students reported cost of housing as the most important factor when choosing a place to live. A follow-up study aims to address housing-related challenges university students face.  It shows the design of students' living space also affects educational experience and performance. 
Alleyne emphasized residences provide an opportunity to interact with students from different walks of life and build a sense of community.
"Living in a university residence is such a unique experience," Alleyne said. "You have the rest of your life to live in an apartment."