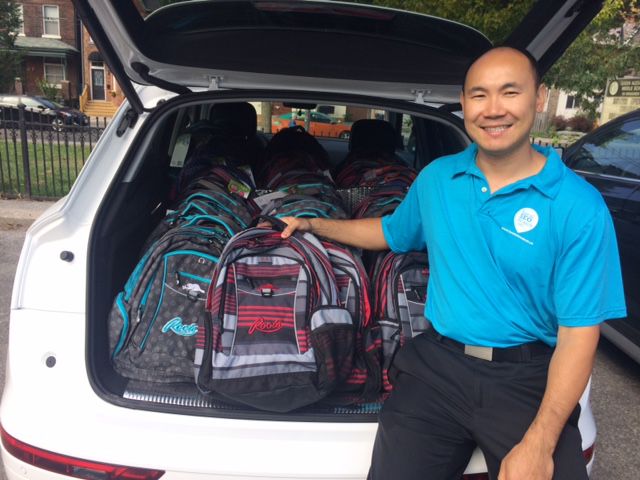 A Western alumnus is donating school supplies to Toronto kids in need — enough to fill 80 backpacks. 
The school supplies will go to two Toronto schools: Crescent Town Elementary and Queen Alexandra Middle School. John Vuong, Western University alumnus and the son of Vietnamese parents who came to Canada as refugees in 1980, is leading the initiative.
School board officials suggested the schools to Vuong, and the school principals indicated what items would be most useful. The elementary students will receive school supplies like geometry sets, books and binders, while the middle-school students will receive personal hygiene items like toothpaste and deodorant. Vuong shopped for the items himself, filling 40 backpacks for each school to help children of immigrant and low-income families.
The administrations will distribute the backpacks to those most in need.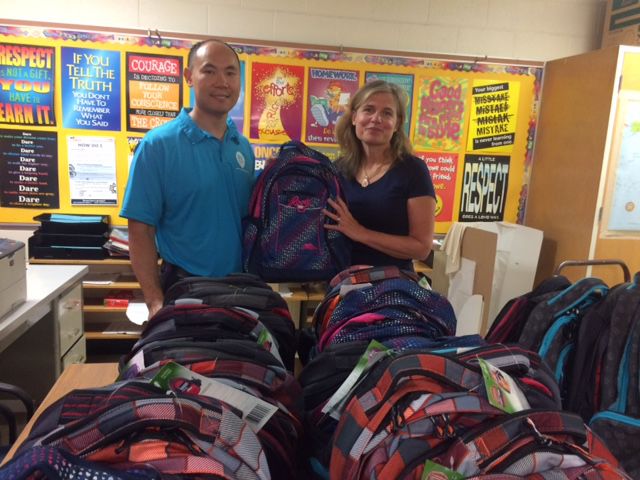 Vuong said he was lucky to attend university at Western and to become CEO of Local SEO Search Inc., a digital marketing firm. He wants other students to have the same opportunities he was given. 
"Canada was good to my family," he said. "Other new immigrants and children deserve to have a helping hand as they start school this year."
This is the first year Vuong's launched the initiative, and he plans to distribute school supplies to a dozen schools next year.
However, he wants to retain the grass-roots feel of the operation to remain flexible to specific needs in the community. To reach more schools, he wants to work with his business clients to support the initiative and local business near the schools.
"Big brands are not as personal," he said. "you go to a local barber to talk to them — you don't talk to the people at Staples."
Collaboration with the schools also provides valuable insight into what actually benefits kids. Vuong raised the example of toy drives, which are a more glamorous process for the donator who would rather choose a toy for a child than toothpaste, but kids will benefit more from essential items than toys.
"I'm just trying to be as honest as possible," he said. "I'm not just trying to grow my company. I'm trying to do good."