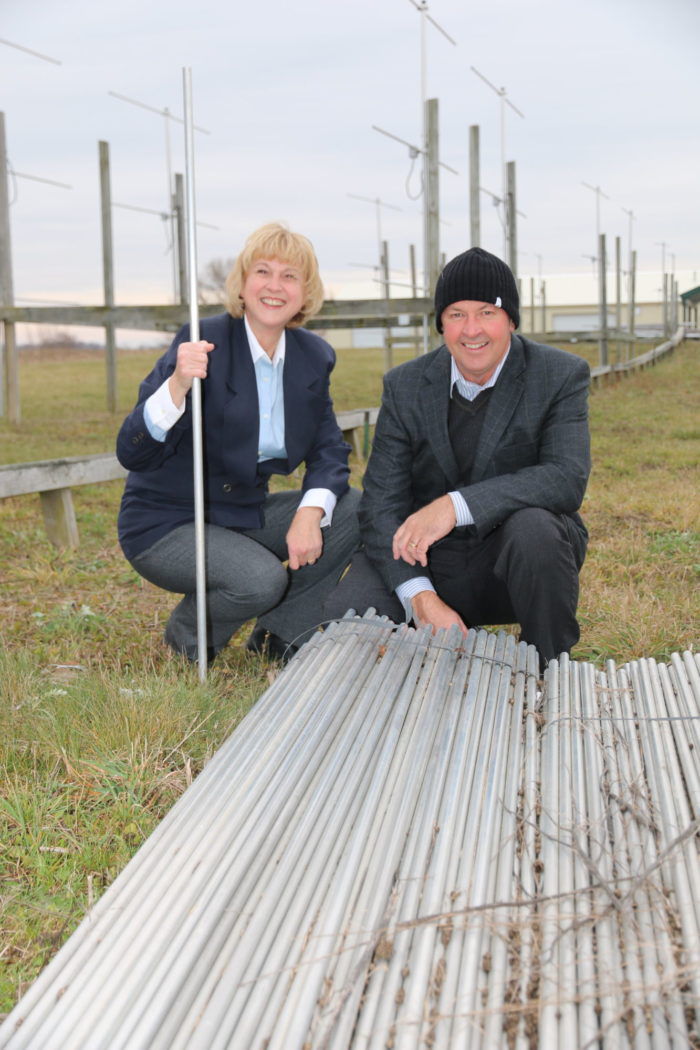 Western researchers have made a breakthrough discovery in the short-term prediction of tornadoes.
Wayne Hocking, professor in the department of physics and astronomy, and Anna Hocking, Western alumna and PhD, have found a new way of forecasting tornadoes with 90 per cent accuracy.
Their project, published on Nov. 24, used windprofiler radars to measure backscatter, winds and turbulence in the troposphere and lower stratosphere.
"We found that when a tornado comes through we see an increase of backscattered power," said Wayne. "If in addition to that, we find very strong wind and a very strong level of turbulence, then we see there's at least a 90% probability that a tornado is going to strike somewhere in the 100-kilometre radius of the radar."
Wayne says this 100-kilometre radius is much more accurate than the area shown in Environment Canada warnings, but only forecasts the tornado 10 to 20 minutes before the storm touches down; Environment Canada can issue warnings hours before.
Aside from contributing to public safety, Wayne notes that their discovery holds valuable potential in the scientific community.
"Tornados are still not that well understood," says Wayne. "There's a lot of computer programs which use a model, but they seem to be missing pieces."
Wayne hopes their research will contribute to better forecasting models by helping people recognize parameters that weren't incorporated before. He says a possible next step would be to incorporate radar data with satellite observations to increase the accuracy even further.
Wayne began studying atmospheric dynamics during university. During the summer before his honours thesis, Wayne stayed back to help his colleagues finish a harvest, but this delayed his studies by three weeks.
"When I got back [to school], there was only one project left which was in radar research, which I had never thought about getting involved in," said Wayne.
Some of Wayne's favourite parts of radar research include the opportunity to explore the world and help the community.
"It's a nice feeling to be able to hopefully contribute something for the safety of the community," said Wayne.