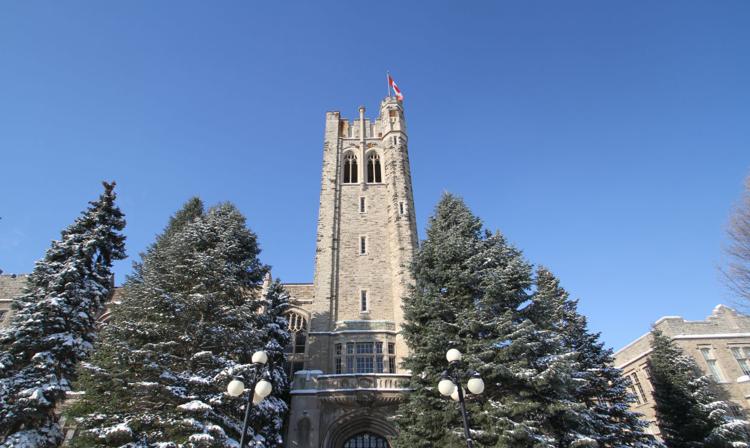 When it comes to psychosis, Western University researchers say early prevention makes a big difference. 
A recent study by Western researchers shows people with psychotic disorders who used early psychosis intervention programs had a significantly lower risk of mortality than people with psychotic disorders who did not use EPI services.
The study compared patients treated at the Prevention and Early Intervention Program for Psychoses in London between 1997 and 2013 with psychotic individuals who were not treated by any EPI program.
EPI programs focus on early diagnosis and treatment early in the course of a psychotic illness, according to Kelly Anderson, the study's lead researcher. Anderson is an associate scientist at Lawson Health Research Institute and a fellow at the Institute for Clinical and Evaluative Sciences. She's also an assistant professor at Western's Schulich School of Medicine and Dentistry.
Researchers analyzed patient outcomes within the first two years of using London's PEPP services. Findings showed patients who used these services had a four times lower risk of all-cause mortality than people with psychotic disorders who did not use EPI services.
"Some data from the United States shows that people with psychotic disorders have 24 times the rate of mortality in that first year after diagnosis compared with the general population," Anderson said. "We think that contact with such a comprehensive treatment program is substantially lowering this early risk of mortality."
The study also found PEPP patients had a lower rate of emergency department use for mental health reasons and more rapid access to psychiatric care. In addition, the psychiatrist visits of PEPP patients were 33.2 per cent higher than the non-EPI user group.
However, most of these benefits were no longer observed after two years of receiving EPI services, when patients are typically transitioned from intensive care to medical management by psychiatrists. Anderson explained these benefits may be lost due to the change in care intensity or as a result of the natural development of a psychotic illness.
"Even if it doesn't persist over time, there's still a huge beneficial effect of these programs," Anderson said. "Perhaps we need to be offering early psychosis programs for longer periods of time."
According to Anderson, most early intervention programs across Ontario are currently two or three years long. Ongoing research is examining the possibility of extending these programs to five years to potentially achieve better long-term patient outcomes.
"We're really quite fortunate here in Ontario that the government has chosen to invest quite heavily in early psychosis intervention," Anderson said.
Founded in 2007, the PEPP program at the London Health Sciences Centre was the first EPI program in North America. According to Anderson, there are now over 60 EPI programs throughout Ontario. 
Anderson hopes to expand her research to see whether these findings hold true for other EPI programs in the province. She will also do a 10-year followup study on patients of the PEPP program to examine long-term mental and physical health outcomes.
"It's really reassuring to see that this is a good investment and a good use of our healthcare dollars," Anderson added. "Our findings showed that we need to treat 40 people in one of these early psychosis intervention programs to prevent one death, so pretty good bang for your buck."
Correction (March 8, 2018, at 10 a.m.): A previous version of this article referred to the Lawson Health Research Institute incorrectly. Lawson Health Research Institute is the research institute for London Health Sciences Centre and St. Joseph's Health Care London, not Western.