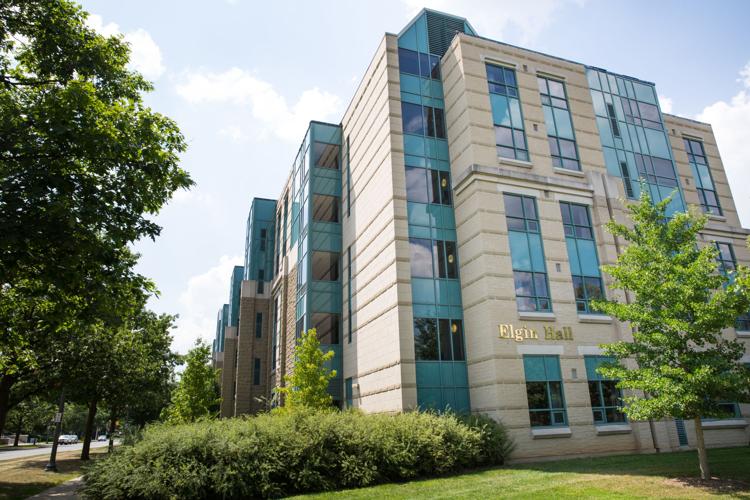 Incoming first-year students can now live together in residences regardless of gender. 
Starting in September 2018, Western University students can now choose between single-gender housing and mixed-gender housing on their residence applications. Students who choose the mixed-gender housing option may be placed with roommates of any gender.
"We wanted to provide our students with choice," said Chris Alleyne, director of residences at Western. "It certainly seems very heteronormative to ensure that men live with men and women have to live with women."
The University of Toronto Mississauga and Ryerson University added gender-inclusive housing options to their residence application process starting in fall 2017. According to Alleyne, UTM and Ryerson are the only other universities in Ontario with mixed-gender housing options.
In the 2017–18 round of applications, 50 per cent of 856 students living in Ryerson's residences chose the all-gender housing option.
Alleyne explained that mixed-gender housing does not necessarily mean students will be placed with a roommate of a different gender, only that gender will not be taken into consideration when assigning roommates. In other words, students could be randomly placed with someone of the same gender or a different gender. 
In previous years, only upper-year students had the option of living with roommates of a different gender. London Hall, an upper-year residence, offered the option of single-gender or mixed-gender roommate preference in the application. All upper-years could also indicate the name of a preferred roommate in residence applications to be placed with that roommate.
The new application process extends the mixed-gender housing option to all students in all Western residences. Alternatively, students may choose the single-gender housing option if they wish to be placed with roommates of the same gender.
Further, Western extended the list of options available for identifying gender in residence applications.
In the past, students had the option to identify as either male or female. Last year, Western added a third option stating "I don't identify with the gender binary." Students who chose this option were contacted directly by the university to accommodate housing preferences on a case-by-case basis.
As part of the new application, students now have several options to choose from: man, woman, trans*, two-spirit, or "another gender identity." Students may also choose not to reveal their gender.
"It's been a work in progress," Alleyne said. "It's important for our students to see in any sort of application or in any university documentation that we recognize [they] have different identities."
Alleyne explained Western consulted with a number of groups, including Pride Western, Ally Western, and Western's equity services to collect input prior to the launch of the new application form. Western's housing services also held focus groups with students and consulted with UTM and Ryerson, as they recently implemented a similar process.
"We have a really diverse student body," Alleyne said. "We're trying to ensure that there's a diversity of housing options for incoming students."